There's A Lot of Tragedy at the Southern Border. There's Also Profound Compassion
Right across the border from Brownsville, Texas, is a migrant encampment in Matamoros, Mexico. It's where hundreds of asylum-seekers live, who've escaped threats, physical violence, and extreme poverty.
The asylum-seekers wait — often for months — for a slim chance at legal entry into the U.S. Their only lifeline is a group of dedicated volunteers who cross the border every day to bring them food, clean water and other essentials.
In September, Kind World producers Yasmin Amer and Andrea Asuaje traveled to the southern border to report first-hand on the remarkable people making a difference at the U.S.-Mexico border. These are their stories of humanity and compassion.
---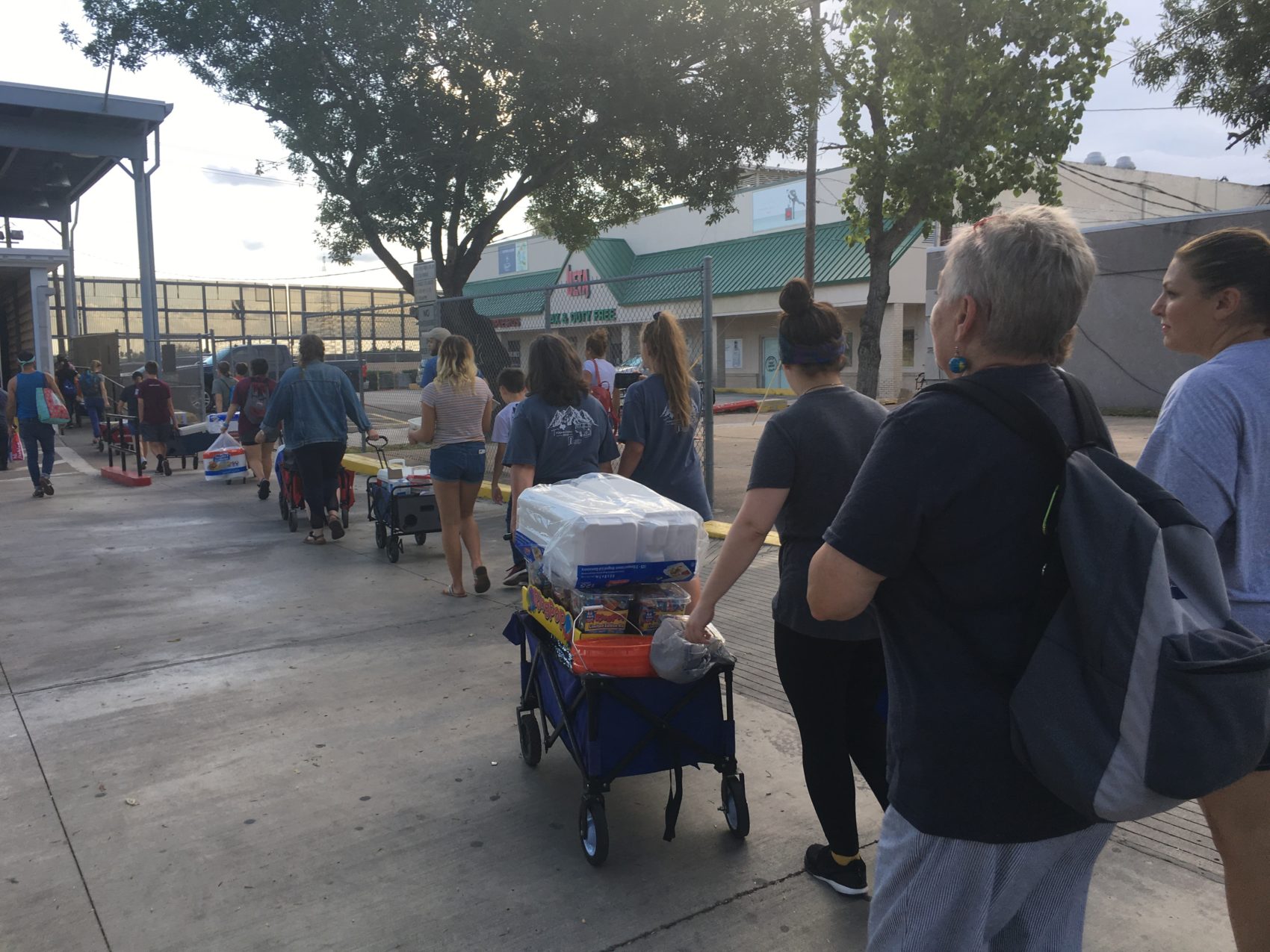 Yasmin and Andrea cross the southern border with a dedicated group of volunteers called Team Brownsville. The group started with five educators from Brownsville, Texas, who would physically drag wagons of food and water across the border twice a day, every day. Now, more volunteers from across the country are stepping up to help.
"I threw my heart into this — every penny I had. I maxed out every credit card."

Mike Benavides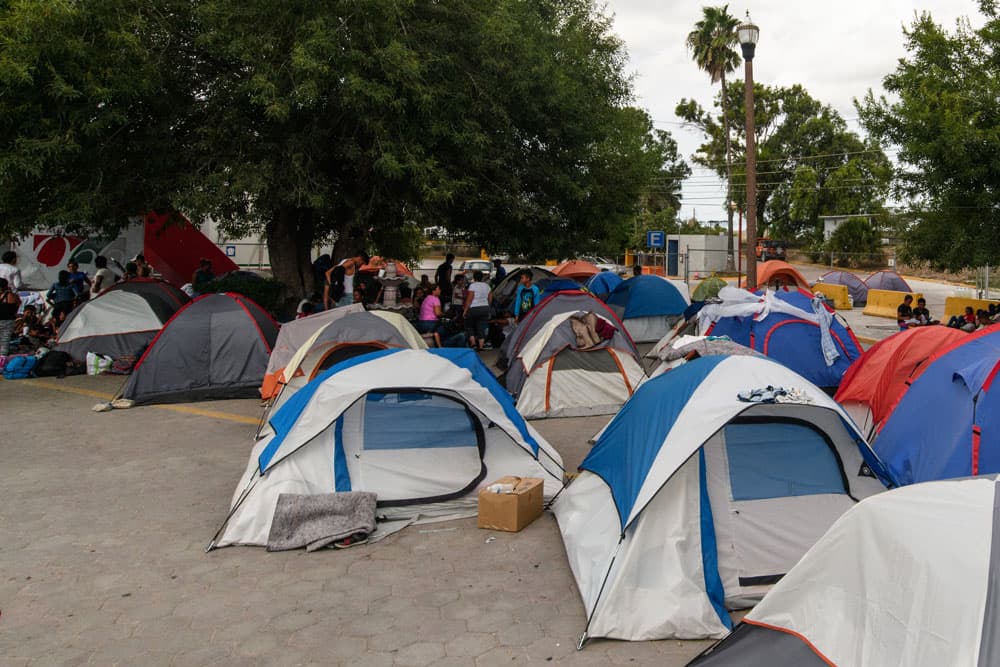 ---
Many of the migrants living at the Matamoros, Mexico, border encampment are young children. To help them, Former Teacher and Texas resident Felicia Rangel-Samponaro began a makeshift school where the classes are led by asylum-seekers themselves.
"It's upsetting to see parents who want better for their children, who sacrificed so much just to get to this point — to try to cross over — and then to be told they're stuck here. It's hard to see that."

Felicia Rangel-Samponaro
Also in this episode:
Jose Luis Zelaya grew up in the trash fields of Honduras where violence and poverty were common. At just 13-years-old, he crossed into the U.S. as an unaccompanied minor. Twenty years later, he has a doctorate in education, and he hopes to one day transform the lives of other children growing up in poverty.
---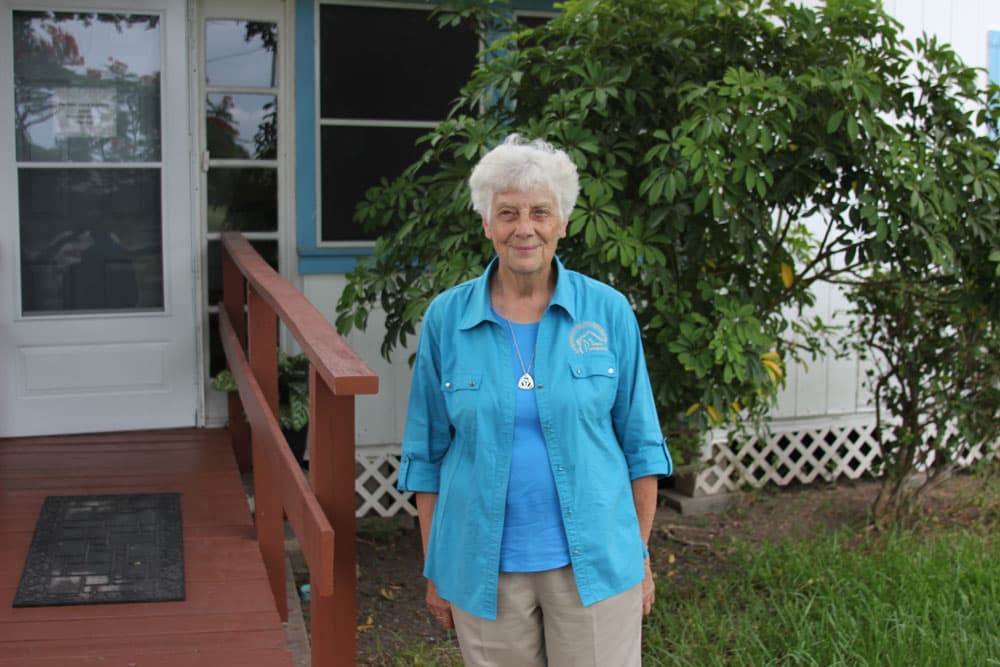 What happens when asylum-seekers make it into the U.S.? Some have family or friends who can help them start a new chapter. Others have no one. In this story, Yasmin and Andrea speak with a woman who goes by Shalom. She fled Zimbabwe after a politically motivated assault. Through extraordinary circumstances, she ended up in the U.S. — alone.
Shalom found a respite center in Texas that helped her find peace. Now, she's helping other refugees find it, too.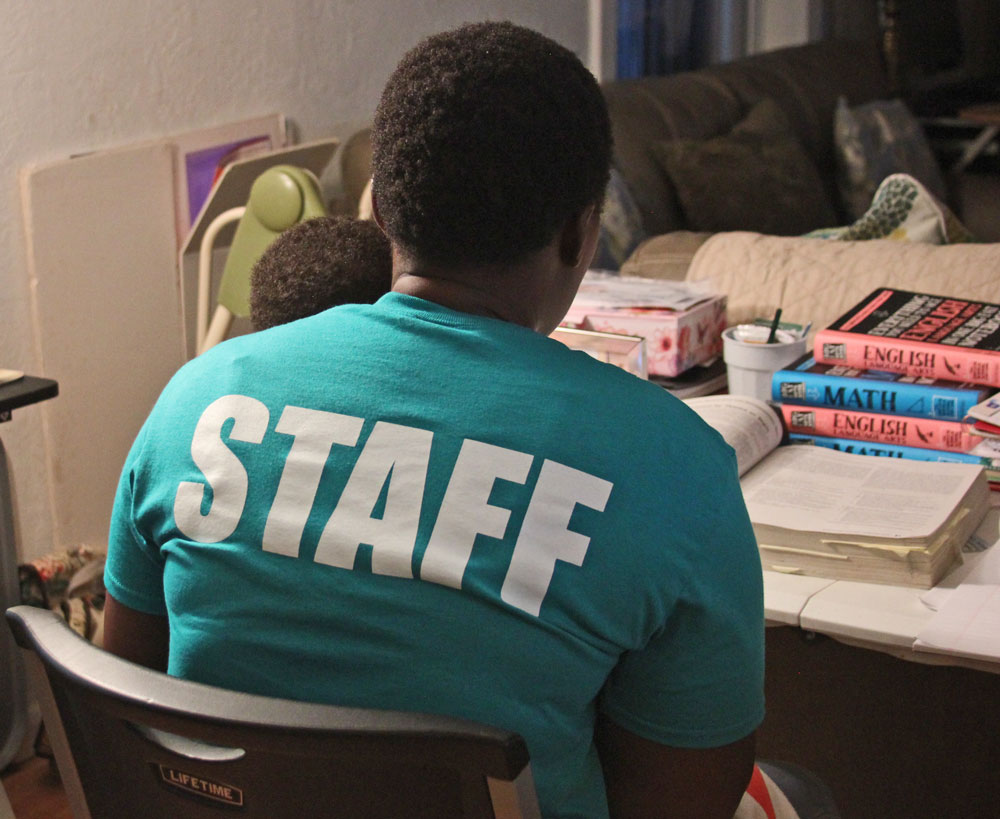 "People are broken ... I've been there. I know what it's like."

Shalom
Also in this episode:
Good Neighbor Settlement House in Brownsville, Texas, was once just a homeless shelter. But now, it's also been designated as a short-term respite shelter for those granted legal entry in the U.S. Marianela Watson, a retired educator and the shelter's respite director, discusses her work and why she believes this is her calling.
Kind World Reporters Yasmin Amer and Andrea Asuaje spoke to Jack Lepiarz about their reporting trip to the border: