Boston To Make Roadway Changes In 4 Pedestrian Problem Areas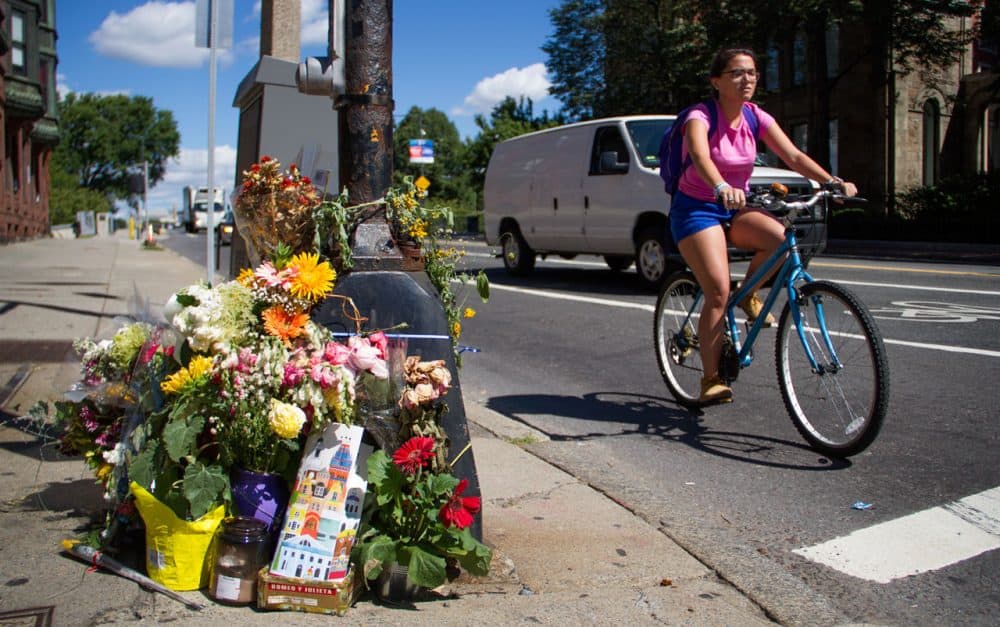 This article is more than 5 years old.
The city of Boston announced Thursday it's implementing a number of roadway changes in four targeted areas aimed at lowering vehicle speeds and creating safer environments for pedestrians and cyclists.
The city is taking these steps as part of its Vision Zero initiative to eliminate traffic fatalities. Mayor Marty Walsh said Thursday that a recent uptick in traffic crashes involving pedestrians made this a crucial time to make these improvements.
"Since the beginning of 2016, four people in the city have died after being hit by a car or a truck while walking — three of those people were senior citizens," Walsh said. "This is unacceptable and we need to be doing more to ensure the residents' safety in our city."
To that end, Walsh announced that the city will implement two Vision Zero initiatives this year in four specific parts of the city.
One of the initiatives will focus on making roadway changes in Dorchester's Codman Square and a stretch of Massachusetts Avenue from Beacon Street to Melnea Cass Boulevard — two places the city has identified as Vision Zero focus areas because of the number of pedestrian crashes.
The city is developing plans to improve crossings and signal timings, create better cycling spaces, and implement physical barriers to better manage turning vehicles and protect pedestrians and cyclists.
"We'll coordinate these improvements with targeted enforcement," Boston Transportation Commissioner Gina Fiandaca said.
The city is also launching a "neighborhood slow streets" initiative that will be piloted in Dorchester's Talbot-Norfolk Triangle and Jamaica Plain's Stonybrook neighborhood. The initiative aims to reduce vehicle speeds to 20 miles per hour by installing raised crosswalks, speed bumps and new signage.
"Our goal with this program is to create streets where people are comfortable walking and biking on the streets outside their homes," Fiandaca said.
In discussing these initiatives Thursday, Walsh took the chance to urge residents to be more mindful on city roads.
"I'm asking everyone who uses Boston's streets to pledge to slow down and to drive carefully, especially during this time of year when the roads are icy and the weather can bother your visibility," Walsh said.
The two plans announced Thursday are major steps in the city's Vision Zero initiative, which was adopted last spring. In December, the city's Vision Zero task force released an action plan. And last month, the city launched the Vision Zero Boston Safety Concerns Map -- an online mapping tool that allows residents to report streets they deem unsafe. The Vision Zero plan also involved raising public awareness about distracted and impaired driving.
Walsh also said Thursday that he supports recent legislative efforts to ban cellphone use while driving.
"I'm happy to see that action is being taken on a state level," Walsh said.
The city is also working with WalkBoston, a nonprofit that works to make walking safer and easier, on an initiative to make streets safer for elderly residents. Wendy Landman, WalkBoston's executive director, said she wants the city to take long-term steps to create safer places to walk.
"We urge the city to set aside the dollars needed to make both long-term and short-term improvements," Landman said.
Walsh said Thursday that the city will also continue to make improvements at Commonwealth Avenue and Beacon Street — the site of a fatal bike crash last fall. He said the city is also continuing to work towards installing protected bike lanes along Commonwealth Avenue — another area that has been dangerous for cyclists.
The city said it's aiming to get the two new Vision Zero initiatives — the slow streets pilot program and Massachusetts Ave./Codman Square changes -- off the ground by spring or summer.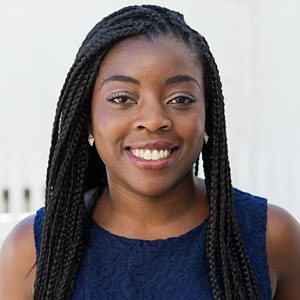 Zeninjor Enwemeka Senior Business Reporter
Zeninjor Enwemeka is a senior business reporter who covers business, tech and culture as part of WBUR's Bostonomix team, which focuses on the innovation economy.