5 Things To Do This Weekend, From A Pop-Up Sauna To The Weirdest 'Batman'
This article is more than 4 years old.
What's very warm, dressed like a bat and full of holiday cheer? Why, our weekend arts roundup, of course!
'Sweat It Out' | Certain Days Through Dec. 30 | Boston's Seaport
Based on the Finnish practice of "sauna diplomacy," "Sweat It Out" invites visitors to disrobe in order to discuss Boston's most pressing issues. The mobile sauna stationed in Boston's rapidly developing Seaport district was created by three local artists with the aim of fostering dialogue in a warm — aka sweaty — atmosphere. (Read more about the art installation here.)

---
'nightLIGHTS' | Through The End Of January | Somerville
"NightLIGHTS" is a response to Mayor Curtatone's mandate for more public art, as well as Somerville's delightful tradition of decking the neighborhood out in lights. Featuring work by three different designers, "nightLIGHTS" includes installations like "door²," in which a disembodied door opens onto a bath of pure white light.

---
Holiday Pops | Through Dec. 31 | Symphony Hall
You really can't go wrong with the Holiday Pops, the Boston Symphony's whimsical exploration of the holiday classics. Go with the grownups, or check out the kid-friendly matinees. (Check out our list of holiday performances for other options.)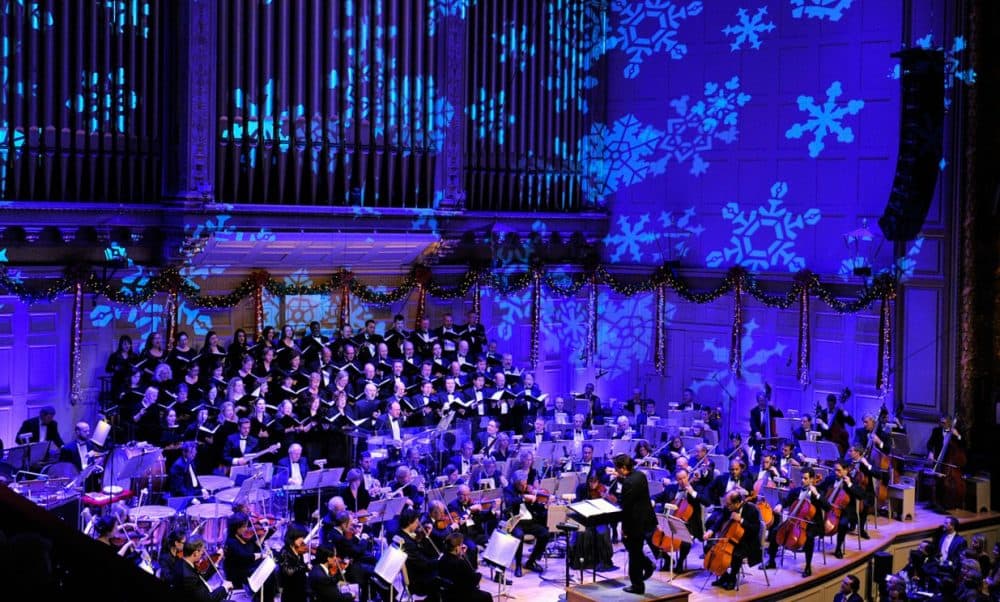 ---
'Barber Shop Chronicles' | Through Jan. 5 | American Repertory Theater, Cambridge
Inua Ellams' "Barber Shop Chronicles" is based on real conversations recorded by the playwright in barbershops across the United Kingdom and several African countries. The play explores the bonds formed between men in these rare sanctuaries where they feel safe opening up. (Read more from my colleague Arielle Gray about the production.)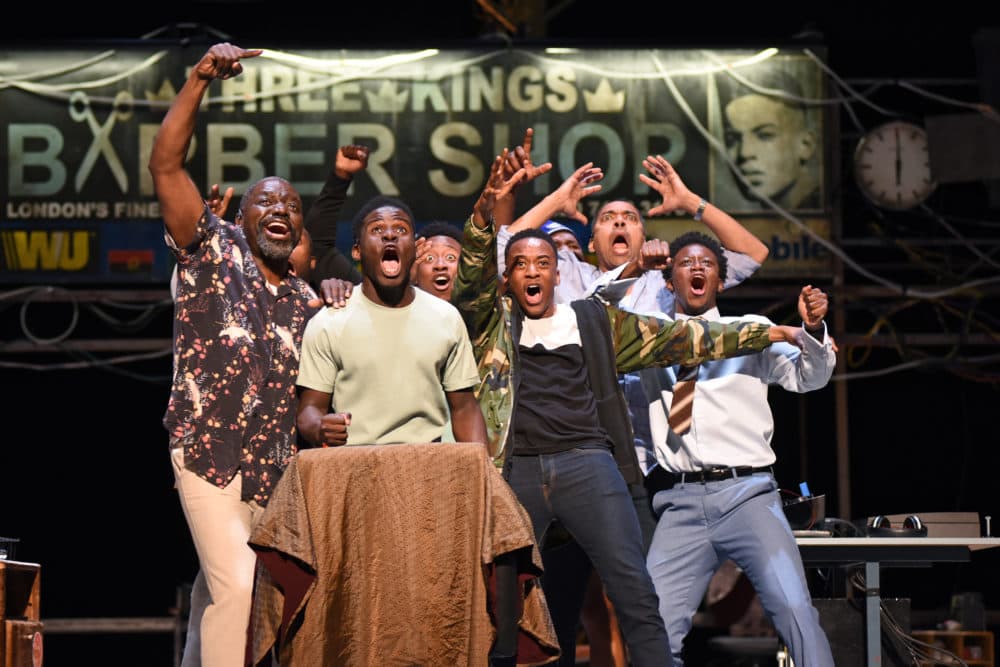 ---
'Batman Returns' | Friday, Dec. 21 | Museum of Fine Arts, Boston
Michael Keaton is my favorite Batman. He looks so sweet in a mock turtleneck! But Tim Burton's "Batman Returns" also has the benefit of Danny DeVito as a deranged Penguin and a scene-stealing Michelle Pfeiffer as Catwoman — plus a lot of verging-on-BDSM tussles between Pfeiffer and Keaton. (Read Sean Burns' tribute to the film he calls a "perfect Christmas movie for people who hate the holidays.")