11 Classical Music Events (And Spots) To Get To This Summer
This article is more than 3 years old.
Hot town, summer in the city! Most music lovers use the summer as an excuse to get out of the city, and most of the major classical music events during the summer take place outside of Boston. Everyone knows about the Boston Pops Fourth of July fireworks extravaganza, perhaps the most famous summer concert in the world, on the Esplanade in the heart of the city. This year it will be headlined by Queen Latifah.
Here are some other performances to look forward to, both within and outside our city limits:
Emmanuel Music at Longy School of Music of Bard College
June 1 and 2
Having completed a Benjamin Britten chamber series, Emmanuel Music will be offering Britten's delicious version of John Gay's 18th-century masterpiece, "The Beggar's Opera" (which inspired Kurt Weill's "Threepenny Opera"). Performances will take place at what is promised to be a "transformed" Pickman Hall.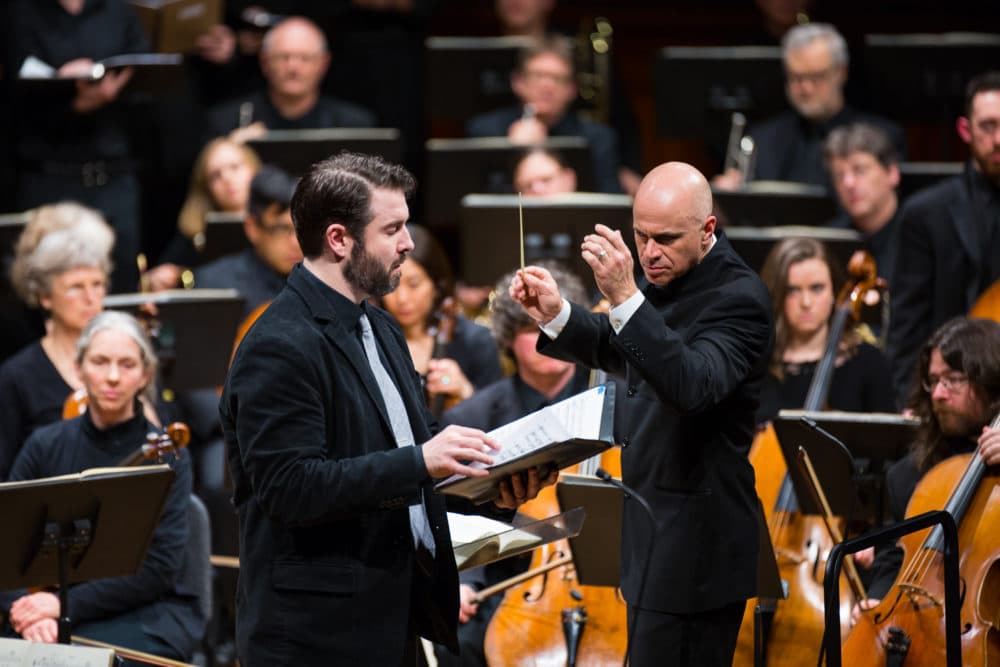 ---
Boston Early Music Festival at Cutler Majestic Theatre
June 9, 12, 14, 16
In 2011, The Boston Early Music Festival's major international gathering was ignited by a magnificently staged production of a ravishingly beautiful and moving 17th-century opera by a composer few of us had ever heard of, Agostino Steffani's "Niobe, Queen of Thebes." For me, it was BEMF's finest production since it was founded in 1980. The international festival will return to Boston in June, and the centerpiece is another Steffani opera, "Orlando generoso" (1691), in its North American premiere.
---
Odyssey Opera at Huntington Avenue Theatre
June 14 and 16
Offenbach's delicious musical satire, "La Belle Hélène," completes Odyssey Opera's inspired season devoted to works about Helen of Troy. It will be performed in English, conducted by Gil Rose, and staged by tenor Frank Kelley, who directed last year's hilarious and stylish Odyssey production of Gilbert & Sullivan's "Patience." Young mezzo-soprano Ginger Costa-Jackson, who has been making a name for herself in leading roles (especially Carmen) at the Met and around the world, seems a great choice for the beautiful Helen. This is a rare chance to see one of the wittiest and most musically sophisticated of Offenbach's masterpieces.
---
Shalin Liu Performance Center
June 14 - July 14
Rockport's beautiful Shalin Liu Performance Center is one of the best places in New England to hear chamber music — and I mean really hear, because the acoustics are so good. (And looking out the picture window behind the stage into the beautiful Rockport harbor isn't so hard to take either.) The festival's 38th season is called "Source and Inspiration," exploring, as the director tells us, the many layers of the creative process. So opening night will include the estimable Parker Quartet joining a group playing an original accompaniment to the hilarious Buster Keaton comedy "College." The Parker's will return the following evening joined by Anthony McGill in a program featuring Mozart's sublime Clarinet Quintet. Another highlight is the welcome return to this part of the world by the wonderful Dutch cellist Pieter Wispelwey (June 22 and 23). But these are just the tip of the iceberg.
---
Venues In The Berkshires, Hudson Valley, Waltham
June 27 - Aug. 8
Founded in 1972, Aston Magna is this country's oldest annual summer festival devoted to music performed on period instru­ments. Under the artistic direction of violinist Daniel Stepner, and with a group of outstanding musicians, there are concerts in the Berkshires, the Hudson Valley and at Brandeis University. This summer's programs are devoted to "Music of Three Centuries," and if I had to choose only one concert to attend, it would be the one featuring the sublime soprano Dominique Labelle singing Bach's Italian cantata "No sa che sia dolore" and Heitor Villa-Lobos' famously gorgeous Brazilian take on Bach, "Bachianas Brasileiras" No. 5, with the soprano not only singing but humming (July 25, 26, and 27).
---
Lenox, Massachusetts
July 5 - Aug. 25
Tanglewood, in the cool Berkshires, is the summer home of the Boston Symphony Orchestra and the site of one of the world's pre-eminent summer festivals. This year's high point might very well be the complete performance of one of Wagner's most beloved operas, "Die Walküre," the second installment of his epic four-part Ring Cycle. Dramatic soprano Christine Goerke, who has been getting rave reviews for singing the role of the demi-goddess Brünnhilde at the Met, repeats the role here, with the young professionals of the Tanglewood Music Center Orchestra under the direction of Andris Nelsons, at the Koussevitzky Music Shed, July 27 and 28. I'm also especially looking forward to the return of guest conductor François-Xavier Roth in two Brahms-Schumann concerts, with superstar cellist Yo-Yo Ma playing Schumann Cello Concerto (Aug. 17) and super-pianist Kirill Gerstein playing the Brahms Piano Concerto No. 2 (Aug. 18).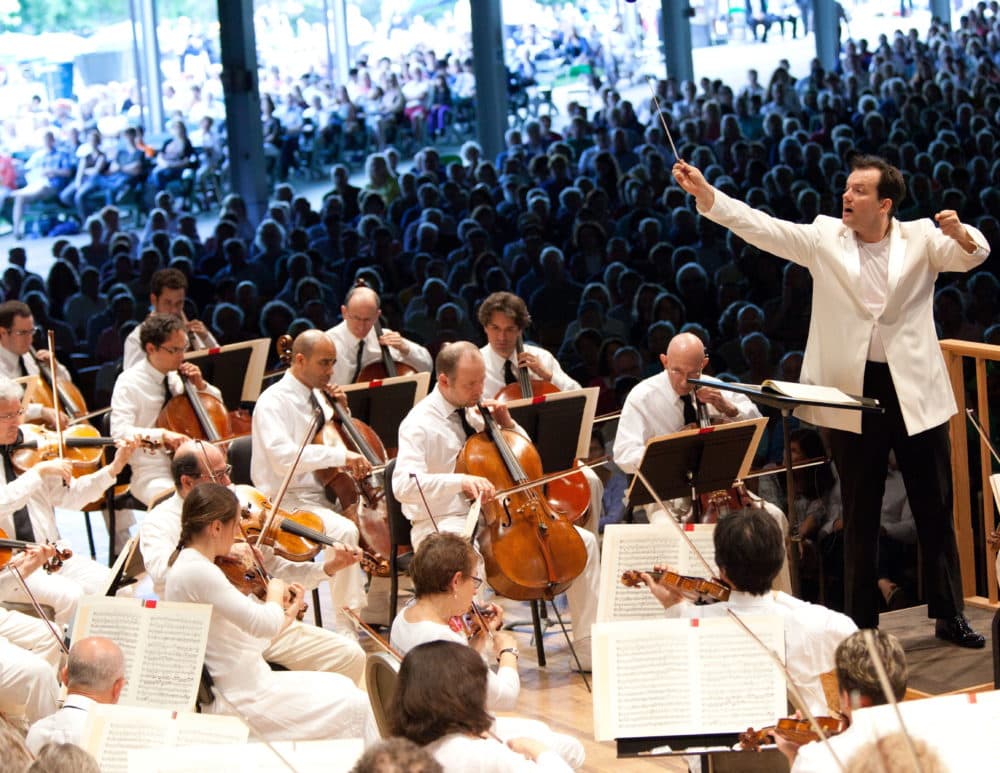 ---
Putney, Vermont
July 5 - Aug. 3
Now celebrating its 50th anniversary, the Yellow Barn Festival is at least as interesting for its educational programs as for its concerts. This summer, two distinguished composers are in residence. According to Wikipedia, the German composer, conductor and clarinetist Jörg Widmann is the third most performed composer in the world (after Arvo Pärt and John Williams), and will be returning to Yellow Barn from July 22 to 27. The Australian composer, conductor and violist Brett Dean, formerly a member of the Berlin Philharmonic, will be in residence between July 28 and Aug. 3. Widmann will be joined by some stellar musicians in a series of masterclasses:
July 6: pianist Gilbert Kalish
July 13: violinist Donald Weilerstein (founder and longtime first violinist of the Cleveland Quartet)
July 20: violist Kim Kashkashian
July 24: Jörg Widmann
July 27: cellist Laurence Lesser
---
Marlboro College, Vermont
July 13 - Aug. 11
Marlboro Music is the celebrated chamber music festival founded in 1951 by legendary pianist Rudolf Serkin (who remained artistic director until 1991), along with the Moyse family (superstar flutist Marcel, his flutist/pianist son Louis, and Louis' wife Blanche, a celebrated Bach conductor), and two of the three eminent Busch brothers (violinist Adolf and cellist Hermann). I can't recommend any particular concert because I don't know yet what will be performed — and neither does anyone else, including the current directors, pianists Mitsuko Uchida and Jonathan Biss. We don't know because each week's program (Saturday evenings, Sunday afternoons, and a couple of Friday evenings) doesn't get decided until after an arduous three-week rehearsal period for between 60 to 80 participating groups. Yet despite this lack of advance information, tickets to Marlboro concerts remain among the hottest of the summer.
---
Hatch Shell, Boston
July 17 - Aug. 21
Christopher Wilkins leads a series of free family-friendly concerts every Wednesday night on the Esplanade, continuing a tradition started by Arthur Fielder and Boston Pops 90 years ago! Opening night will celebrate the 50th anniversary of the first moon landing by pairing videos produced by the Hayden Planetarium with music inspired by the space exploration. The concert will lift off with John Adams' "Short Ride in a Fast Machine," and include Richard Strauss' "Also Sprach Zarathustra" (familiar from "2001: A Space Odyssey"), and excerpts from John Williams' score for "Close Encounters of the Third Kind," as well as music by Leory Anderson, Joaquín Rodrigo and Philip Glass.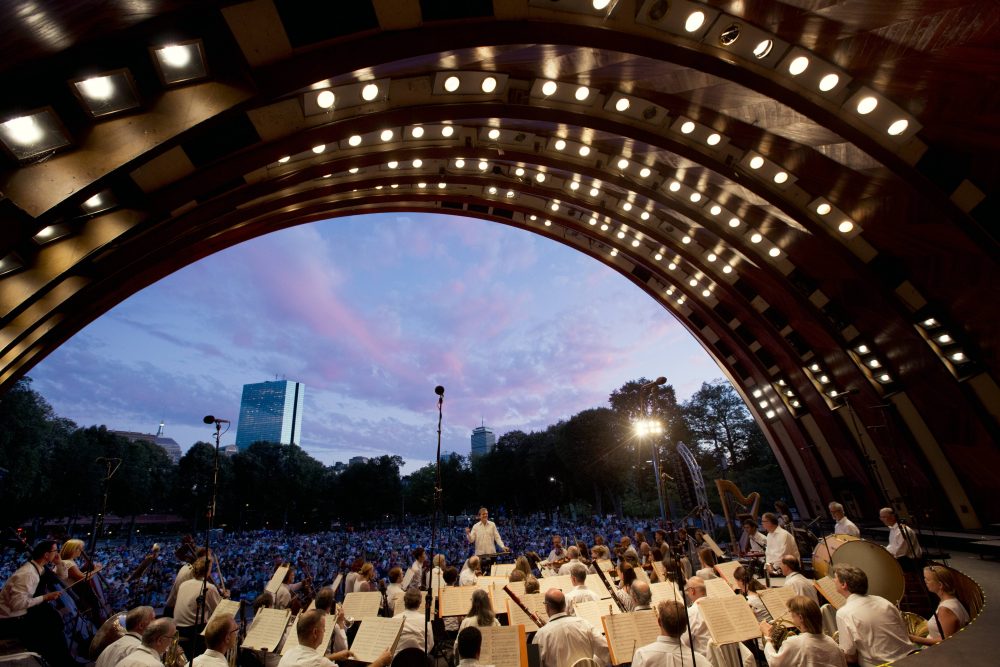 ---
Gioachino Rossini's 'La Cenerentola' ('Cinderella, or Goodness Triumphant')
Boston Midsummer Opera at Mosesian Center for the Arts, Watertown
July 24, 26, and 28
Another great Rossini comic opera, his charming version of the Cinderella story, follows last summer's triumphant and hilarious Boston Midsummer Opera production of "The Barber of Seville," again staged by Antonio Ocampo-Guzman and conducted by the magnificent Susan Davenny-Wyner, the heart and soul of this annual treasure. Deeply knowledgeable and hilarious former Boston Globe critic Richard Dyer will give the pre-opera talks an hour before each performance. How much drearier summer in the city would be without these productions to look forward to.
---
Tanglewood in Lenox, Massachusetts
Aug. 8-12
My favorite part of Tanglewood deserves a place of its own. The annual Festival of Contemporary Music is always full of delights because it is always full of surprises. The director of the festival is the BSO's "artistic partner," composer/conductor/pianist Thomas Adès. The final concert, the one I'm most looking forward to, includes Adès' orchestral masterpiece, "Asyla," on a program with the American premiere of the Symphony No. 5 by Poul Ruders (composer of "The Handmaid's Tale" opera). Adès will be one of the conductors, along with Tanglewood Music Center conducting fellows.