10 Artsy Spots To Visit In The Berkshires This Summer Where Yesterday Meets Today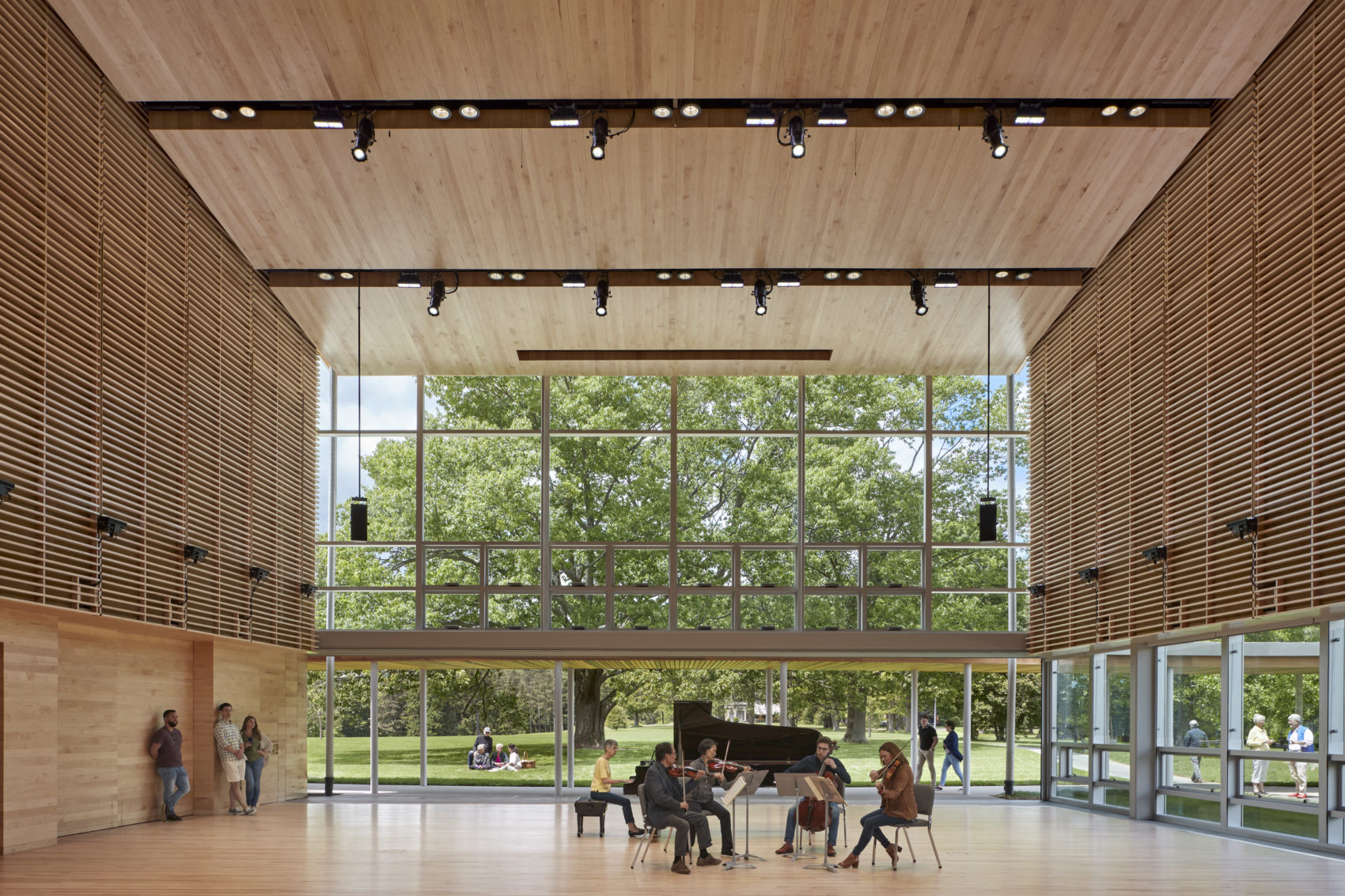 This article is more than 3 years old.
What do performance artist Meow Meow and former Secretary of State Madeleine Albright have in common? They're both on the schedule for this summer's opening of the Tanglewood Learning Institute.
In large part, TLI is an attempt to tie Western art of the 19th century to the 21st century world we live in. And TLI has plenty of Berkshire buddies to go along for the ride. It used to be that a trip to Western Mass. was reconnecting oneself to the artistic glories of the past — Beethoven, Monet, Shakespeare — while contemplating the glories of the Berkshires. But now virtually every arts organization is trying to open its doors to contemporary, diverse artists and younger, more diverse audiences as well. It's part of the DNA for some organizations, like MASS MoCA and Jacob's Pillow, but it's no less true these days for Shakespeare & Company or Clark Art.
Today, a trip to the Berkshires is a mixture of the past and present. Here are 10 organizations and places to pay attention to this summer, starting in the northern Berkshires and heading south, along with surrounding goodies like galleries and grub.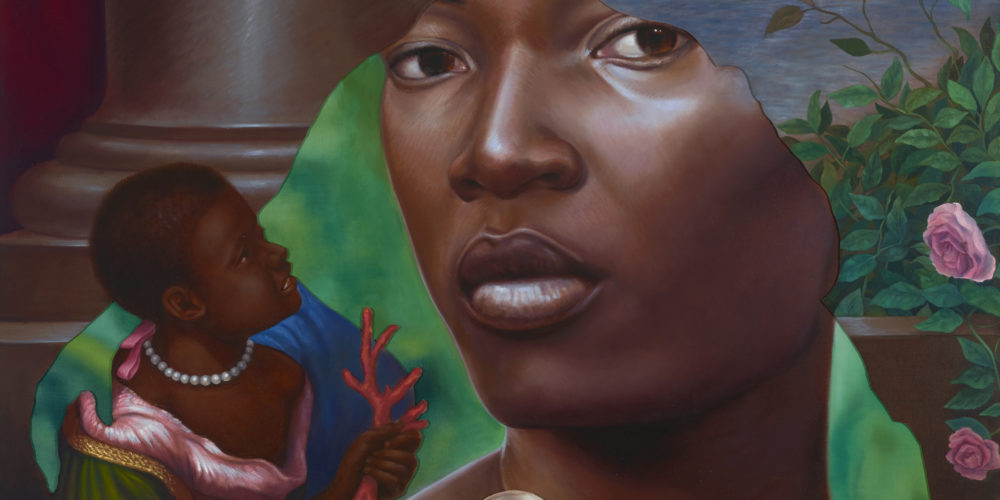 A playground for all ages not only features the best in contemporary art, but has a performance schedule that beckons every trip out there. There are concerts, large and small, curated not only with a multi-genre selectivity, but also with the sense of breaking down barriers between visual art, music, architecture, you name it.
Looking forward to: I'm most interested in the exhibit, "Suffering from Realness," in which various artists address contemporary issues through a wide range of dramatic imagery. That's on view through January. Also this summer, Chrissie Hynde and the Pretenders play July 26 and Hynde returns the following afternoon to talk about her exhibit, "Now I Let You Go ..." on July 27.
Place to eat: North Adams isn't known for its food scene.  For this trip, I'd recommend Lickety Split right at the museum. It fits the vibe, and there's a brewery with barbecue nearby that I'm anxious to try.
Nearby: Belltower Records is a necessary odyssey for vinyl lovers. It takes some finding, though. It's housed in the old Norad Mill and is now home for many of the records you used to be able to find at Toonerville Trolley in Williamstown.
---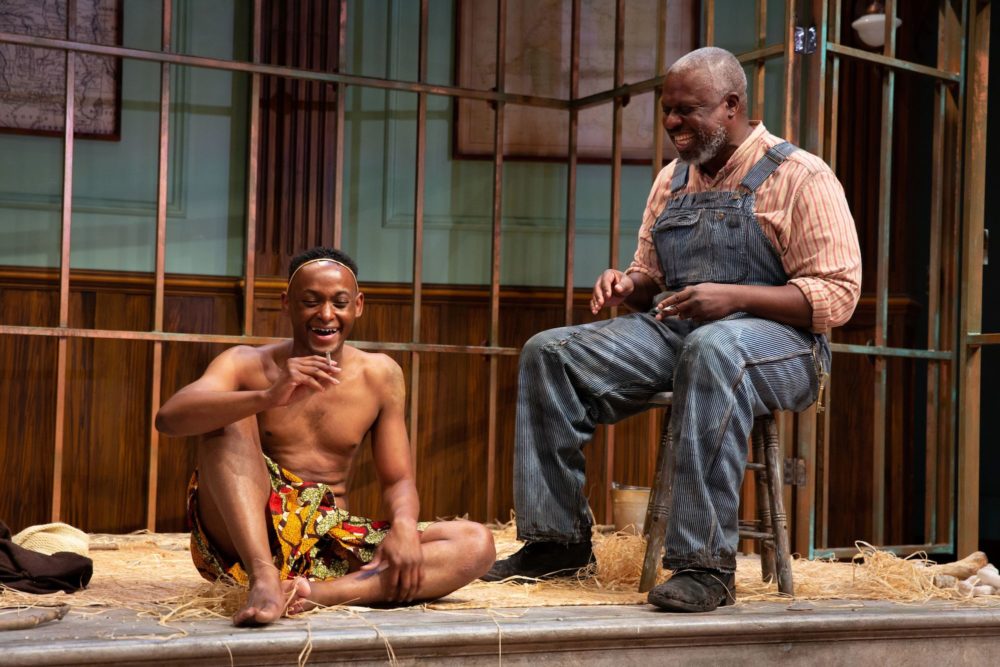 Mandy Greenfield has done an excellent job of mixing classic fare with new plays featuring exciting contemporary voices. A recent case in point: A widely-praised "A Raisin in the Sun" with S. Epatha Merkerson on the main stage (through July 13) and Andre Braugher in Jonathan Payne's excellent "A Human Being, of a Sort," based on the true story of a Congolese pygmy caged as an exhibit in the Bronx Zoo. Braugher plays a groundskeeper who's as much in prison to his white boss (Frank Wood) as Ota Benga (Antonio Michael Woodard), the African.
Looking forward to: Uma Thurman in "Ghosts" (July 31 - Aug. 18) is the big ticket item, but I can't resist Bess Wohl's ("Small Mouth Sounds") world premiere comedy "Grand Horizons" with the three J's — JoBeth Williams, Jesse Tyler Ferguson and Jamey Sheridan (July 17 - 28).
Place to eat: Mezze is one of my two favorite restaurants in the Berkshires, along with the Dream Away Lodge in Becket. It features mouth-watering dishes by chef Nicholas Moulton and food from local farms. Great for people-watching. You'll need to book well in advance.
Nearby: Check out Images Cinema, a homey single-screen art-house theater. As with music at MASS MoCA, I enjoy going there no matter what they're playing.
---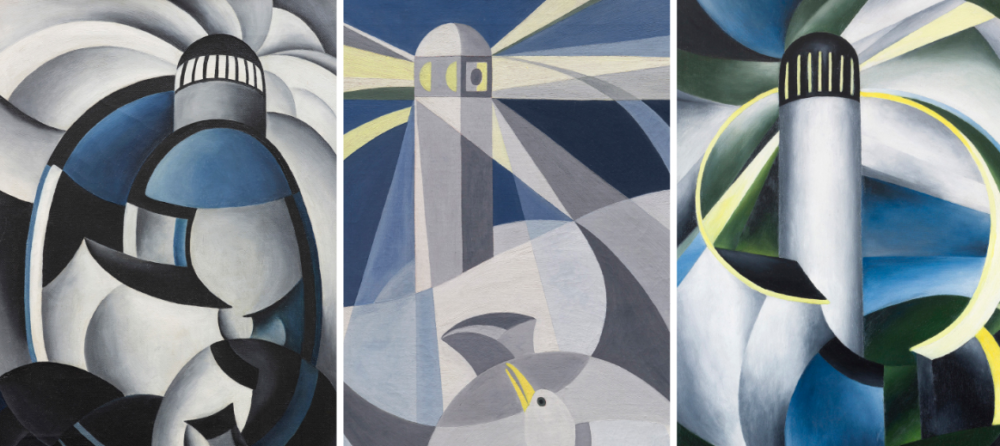 There are still grumbles about the new facilities, but I love the grounds, at least in the summer. (It's depressingly desolate in the winter.) Sterling Clark was a big champion of the impressionists and this summer features Pierre-Auguste Renoir's more sensual art. He's not my favorite, but the exhibit (through Sept. 22) does put him in an interestingly modernist context.
Looking forward to: "Ida O'Keeffe: Escaping Georgia's Shadow." Georgia O'Keeffe had a sister who was an artist? She did. Any good? We'll find out. The exhibit is up through Oct. 6.
Place to eat: Moonlight Diner & Grille. The Clark used to have the best restaurant for lunch in Williamstown, but now they just have mediocre cafeteria food. So get in the car and head down Rte. 2 for a quick ride to this delightful diner, resplendent with '50s décor, pop posters and unpretentious locals.
Nearby: Go for a hike around the Clark grounds. There are beautiful vistas of the Northern Berkshires and other ranges.
---
Artistic director Julianne Boyd is Greenfield's partner in championing diversity — and excellence. Barrington Stage musicals are always a highlight of the season and reviews for "Into the Woods" (through July 13) are strong. As in Williamstown, I went to the smaller stage for Stacey Rose's "America's v. 2.1: The Sad Demise & Eventual Destruction of the American Negro," kind of a "Handmaid's Tale" of African-American history in which the last remaining black people exist solely for the entertainment of white folks. The play is the first in Barrington Stage's New Play Award productions and deserved the recognition.
Looking forward to: "Fall Springs." Part of the company's Music Theatre Lab, this production is a collaboration of big names from small theaters (Niko Tsakalakos, Peter Sinn Nachtreib and Stephen Brackett). It's on from Aug. 9 - 31.
Place to eat: There are a few options, but I gravitate to Trattoria Rustica, at 27 McKay St. It's a warm, welcoming Neapolitan restaurant with patio seating. I'd also recommend Eat on North, with the best upscale dining, or Mission, the hippest spot within walking distance of the theater.
Nearby: Arrowhead, Herman Melville's old digs. It's not as impressive as Edith Wharton's at The Mount in Lenox, but you do get a sense of the 19th century, er, ecosystem that produced "Moby-Dick."
---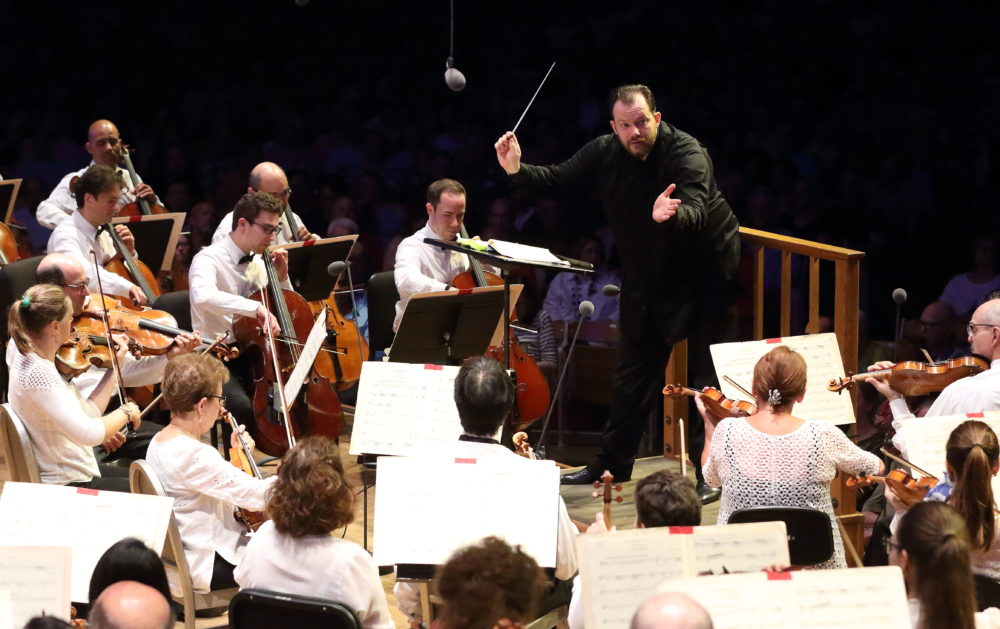 Andris Nelsons is spending most of July in Lenox, where they've just opened the Tanglewood Learning Institute at the glistening Linde Center for Music and Learning. Tanglewood is promising year-round offerings that will be more open to the locals.
Looking forward to: "Penelope," July 24. How's this for an all-star collaboration: the late André Previn, playwright Tom Stoppard, Renée Fleming, Uma Thurman and the Emerson String Quartet. Oh, and Homer. It's a BSO co-commission, "an opera of sorts," based on "The Odyssey." Stoppard will also take part in a "Meet the Makers" discussion at TLI earlier in the day.
Place to eat: Try one of the Tanglewood cafés or have a picnic on the grass. Avoid the traffic, save the money, enjoy walking around the grounds. The food's improved over the last 10 years — no more rubber burgers. There's a third café at the Linde Center with nicer views, though the main cafe now offers food from neighboring places.
Nearby: Frelinghuysen Morris House & Studio. Before the Clark departed from its founders' conservative vision and before MASS MoCA opened, there was this studio at 92 Hawthorne St., the back entrance to Tanglewood. American abstract artists George L.K. Morris and Suzy Frelinghuysen set up this monument to Cubist Art of the 20th century, including folks like Picasso and Matisse. Tours are Thursday through Sunday.
---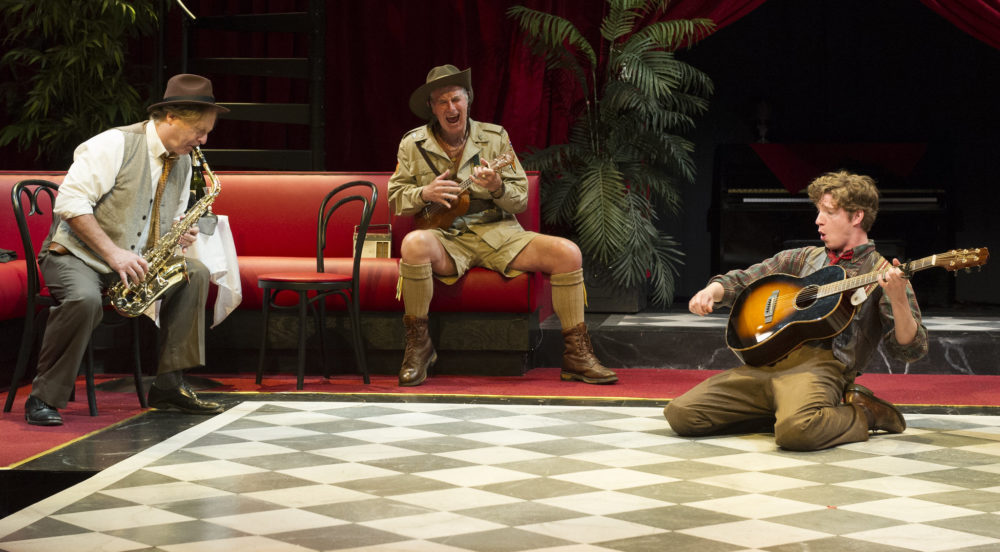 Artistic director Allyn Burrows has done a nice job mixing the core mission of performing Shakespeare in natural voices with modern theater like "The Children" and "Topdog/Underdog." And if you know any Shakespearephobes take them to Burrows' mirthful "Twelfth Night" (through Aug. 4) set in a 1959 dance hall. That could do the trick.
Looking forward to: "The Merry Wives of Windsor." It's still the company's accessible but smart way with the Bard that makes it so special. There are multiple stages, but the mellifluous Nigel Gore often holds court in the outdoor space, this summer as Falstaff in the Shakespeare comedy from Aug. 8 - Sept. 1.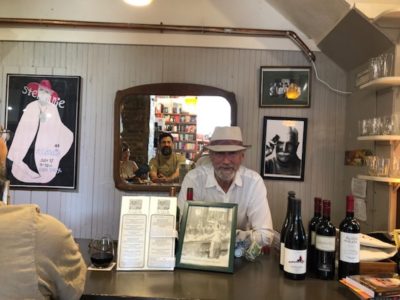 Place to eat: Zinc Bistro & Bar. I used to love the porch at Church St. Café, but with the demise of that place, Zinc — also on Church Street — is the most buzz-worthy place in Lenox. There's also a good gastropub, Firefly, across the street. It's one of the few places that serves Heaven's Door, Bob Dylan's whiskey. And the best lunch place is Joe's Diner in nearby Lee.
Nearby: The Bookstore. I can't go to Lenox without stopping into my favorite bookstore, where Matthew Tannenbaum is as much MC as proprietor, holding court at the register, serving wine at the Get Lit bar or conducting author interviews.
---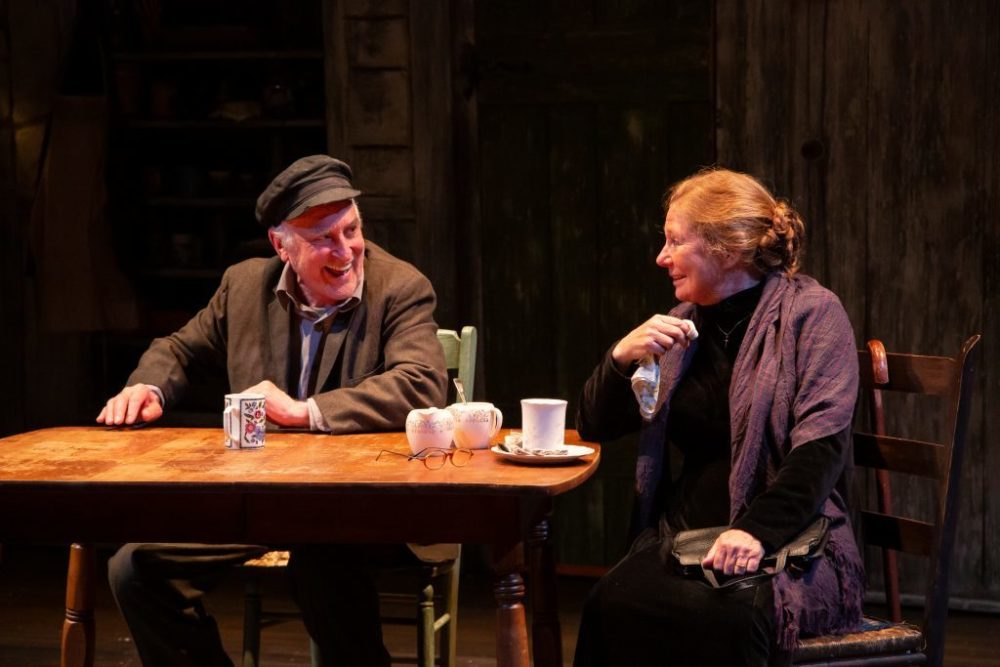 Berkshire Theatre Group's two Stockbridge theaters feature classic theater with modernist twists, such as John Patrick Shanley's sweet "Outside Mullingar," in which two lonely Irish neighbors find each other. Shanley and sweet in the same sentence? The production is on the Unicorn stage through July 13.
Looking forward to: "What We May Be," a world premiere comedy by Kathleen Clark about a troupe of actors facing the end of their theater. It runs Aug. 8 - 31.
Place to eat: Once Upon a Table. This intimate place down a Stockbridge alleyway is always a treat. Make sure to book in advance.
Nearby: Take your pick of Americana: Chesterwood, featuring the statues of Daniel Chester French, or the Norman Rockwell Museum, featuring the work of you know whom.
---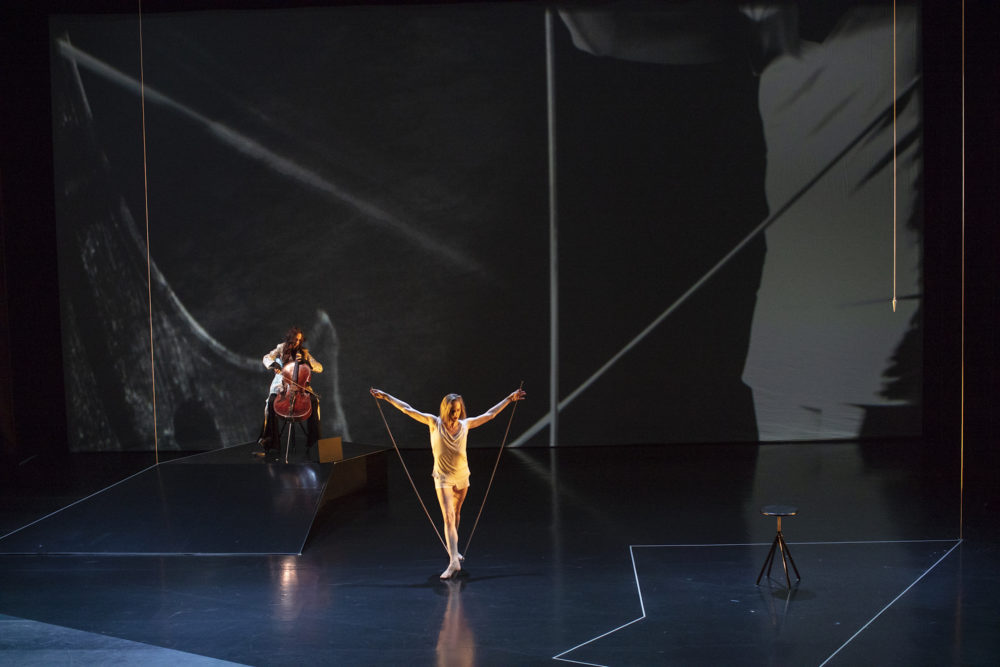 To be honest, I don't get to dance as often as I'd like, particularly given this legendary home for dance in the Southern Berkshires. It is to dance what Tanglewood is to classical music, so take a look.
Looking forward to: "The Day." This will be the world premiere of another all-star collaboration: Dancer Wendy Whelan, choreographer Lucinda Childs, composer David Lang and cellist Maya Beiser. What's it about? Oh, nothing much. Says the website: "memory, life's journey, resilience, and survival of the soul." It's on from July 31 to Aug. 4.
Place to eat: The Dream Away Lodge. The Dream Away is the funky, folkie counterpart to Mezze as my co-favorite Berkshire place. It's not for nothing that it makes a cameo in Martin Scorsese's Netflix film of Dylan's Rolling Thunder Revue (the conversation with Joan Baez from "Renaldo and Clara"). Toast some marshmallows in the fire pit, walk through the garden or meditation lodge, listen to some folk music in the back room after dinner. The Dream Away is really a night's entertainment in itself, but if you're going to the Pillow afterward give yourself time. Better yet, go to the Dream Away after a matinee.
---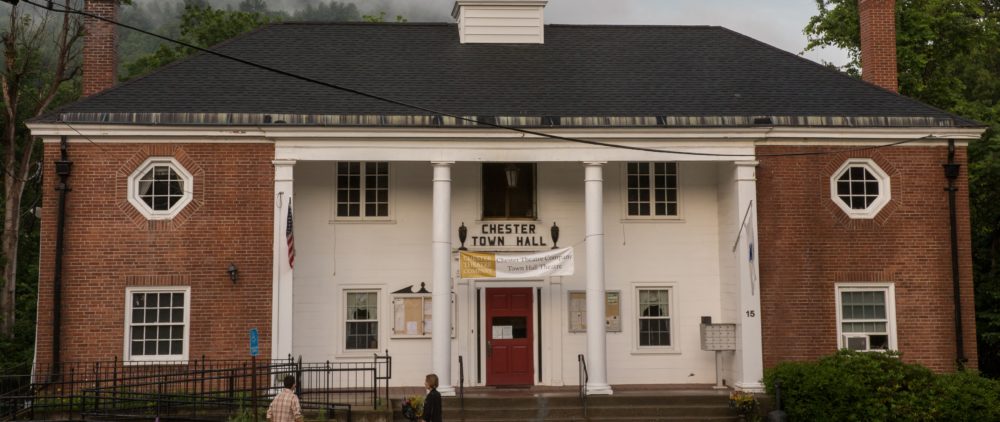 People often talk about the Big Four Berkshires theaters listed above and technically they're right since Chester is a sneeze or two across the border in the Pioneer Valley. But give Chester a try. It concentrates on contemporary plays and it fits right in with the local community, whether it's artistic director Daniel Elihu Kramer hawking naming rights to a new bathroom or his leading a theater trip of patrons to Chicago or London. I recently saw the New England premiere of Conor McPherson's lovely "The Night Alive." Very moving production.
Looking forward to: "Gem of the Valley." This "play" takes the form of an immersive walk around town with headphones that guide you through the history of the town, meeting a cast of 20 along the way. It's on the weekend of July 18 - 20.
Place to eat: Chester Common Table. With its homemade soups and fried potatoes, shuffleboard and local artwork, it feels as much like a Vermont restaurant as a Berkshires bistro. No matter, it complements the theater beautifully and it's right around the corner.
---
West Stockbridge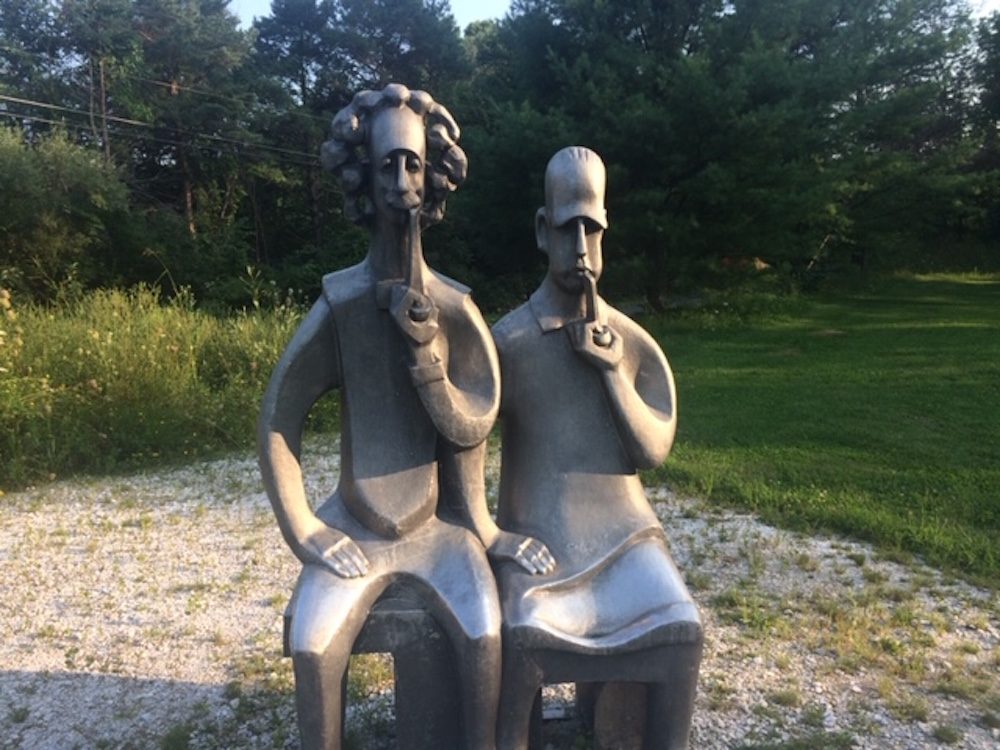 There's no legacy arts organization in this charming town, but it's become my favorite place to stay. Once around the town will take you from National Geographic photographer John Stanmeyer's amazing work (plus coffeehouse), listening to the locals talk about bear sightings in front of the general store, four restaurants of note, a book lover's dream, Shaker Mill Books, in two buildings and Turn Park Art Space, a sculpture park. And in between the Stanmeyer Gallery and the bookstore, a drop-dead gorgeous view of the Williams River. And there's a new performance space in town, The Foundry.