Rep. Pressley: The Impeachment Case That Democrats Make Has To Be 'Airtight'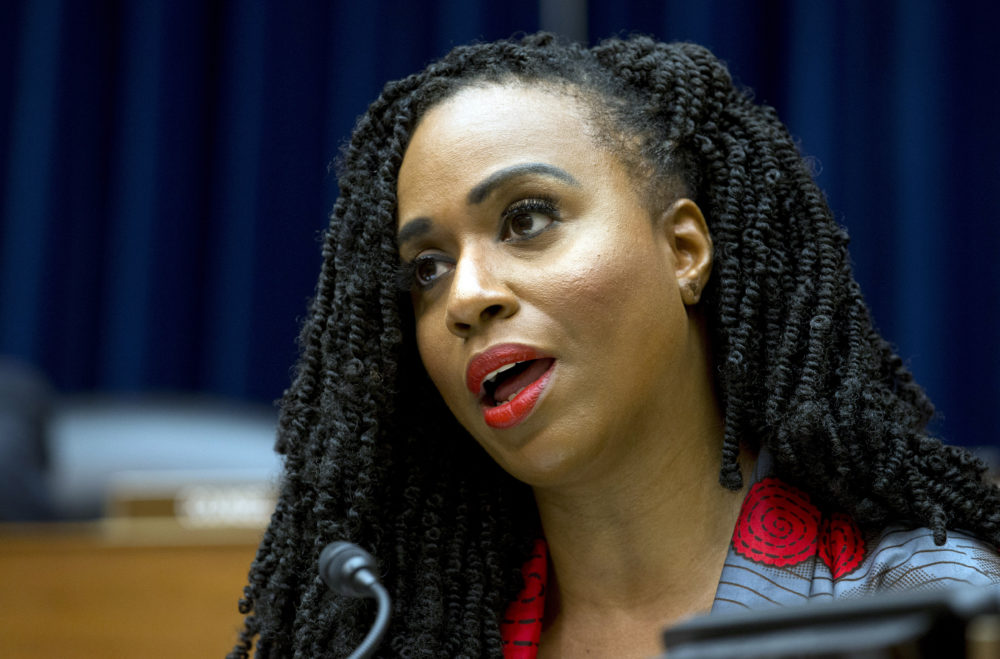 Next week the impeachment probe hits its highest gear yet, as public hearings are set to begin Wednesday.
"Next week the House will begin open hearings to bring the truth directly to the American people," Rep. Katherine Clark, vice chair of the House Democratic Caucus, tweeted of the new timeline set by House leadership and the chairs of the committees that are spearheading the process.
Meanwhile, other Massachusetts lawmakers in key roles outlined their priorities.
Oversight Committee member Rep. Ayanna Pressley told me in Boston Wednesday that her main goal is ensuring that articles of impeachment are carefully considered and backed by facts.
"Clearly there is a lot of debate about what makes the strongest case when it comes to impeachment articles," Pressley said. "I think we have to be really focused on that — that the case that we make be one that is airtight so that it is not dismissed by the Senate" in a trial.
Pressley — who also sits on the House Financial Services Committee, which is continuing with impeachment-related probes of President Trump's interaction with Deutsche Bank, as the other three committees focus on allegations Trump pressured Ukrainian officials for campaign dirt on former Vice President Joe Biden — said she's been stunned by some witnesses' refusal to cooperate.
"I've never experienced such a great level of contempt and disdain for our doing our jobs," she said. "This is Congress' role. We are the checks and balances. We are a coequal branch of government. And the stonewalling and the contempt has been stunning."
Lynch Says Committees Are Using Transcripts To Lay Out A Case
Rep. Stephen Lynch — who sits on the Oversight and Financial Services committees as well and is seeking the chair's seat on Oversight — told MSNBC that this week's daily releases of witness transcripts leading up to the public testimony have helped Democrats make the case for impeachment to the public.
"I think it provides a context of what was going on," Lynch said. "I think it's important to lay out the context, and the more impactful testimony will come later."
He called the refusal of some witnesses to testify an effort by the White House to "spin" the investigation, as it did during the Robert Mueller investigation.
"I think they see that the longer this goes on — sort of like the Mueller report — people keep hearing dribs and drabs and it sort of fizzled out," Lynch said."In this case the meaningful part of this is when we get witnesses on the stand."
In Canada, Neal Pushes For USMCA Ratification
Rep. Richard Neal, who chairs the House Ways and Means Committee, was in Ottawa Wednesday in an effort to get the new free trade agreement between the United States, Canada and Mexico ratified by all three nations. So far only Mexico has signed on the dotted line.
Newly re-elected Canadian Prime Minister Justin Trudeau tweeted that he had a "good meeting" with Neal and other House members on the USMCA, referred to as the "new NAFTA."
"We talked about the jobs & opportunities NAFTA will create for people," Trudeau said, "and how we'll work together to keep strengthening the long-standing relationship between Canada and the US."
In a reply, the Springfield congressman thanked Trudeau "for the important dialogue" and added: "I'm pleased that our neighbors to the north also have a strong desire for an agreement that benefits our economies while also lifting up our people."
But a Canadian trade official told Reuters that Neal and the other House members are not in a position to hammer out a final deal, noting that "our interlocutors are not the Democrats but the White House."
4 More Things:
1. Clark joins gun reform activists in Boston Wednesday: Clark will join Shannon Watts, founder of Moms Demand Action, and other national and local activists for a panel discussion on how mothers are driving the conversation about gun violence.
Clark, who led a sit-in on the House floor in 2016 in protest over a lack of action on gun control measures in Congress, has pressed the Senate to take up a House-passed background check bill.
2. No bad blood: There are apparently no hard feelings among members of "the Squad" after Pressley broke with the other three members in endorsing fellow Massachusetts lawmaker Elizabeth Warren for president, while the others back Vermont Sen. Bernie Sanders.
Reps. Alexandria Ocasio-Cortez and Ilhan Omar tweeted heart emojis in reply to Pressley's tweet announcing her support for Warren, while Rep. Rashida Tlaib retweeted Pressley's video.
3. First lady draws protests in the Hub: About 100 people, mostly Boston Medical Center employees, protested Wednesday during a visit by first lady Melania Trump, saying Trump administration policies run counter to the hospital's mission.
4. Obama's former EPA chief to helm NRDC: Gina McCarthy, the Boston native and former administrator of the Environmental Protection Agency under President Obama, has been named the new president and CEO of the Natural Resources Defense Council, a group that has sued the Trump administration over environmental policies nearly 100 times.
In a tweet, Sen. Ed Markey called McCarthy "one of the most skilled and tenacious climate warriors I've had the honor of working with."
---
QUOTATION OF THE WEEK
"If you don't agree with Elizabeth Warren, you must somehow be not a Democrat. You must somehow be corrupt. You must somehow not be as smart as she is. It's just something we don't do in our party. It's not who we are."
— Biden in an interview on SiriusXM's "Urban View," reported by Politico.
This came just hours after Biden called Warren's approach to campaigning "elitist" — an indication that Biden will step up his criticism of Warren as the next televised debate on Nov. 20 approaches.
WHERE'S WARREN?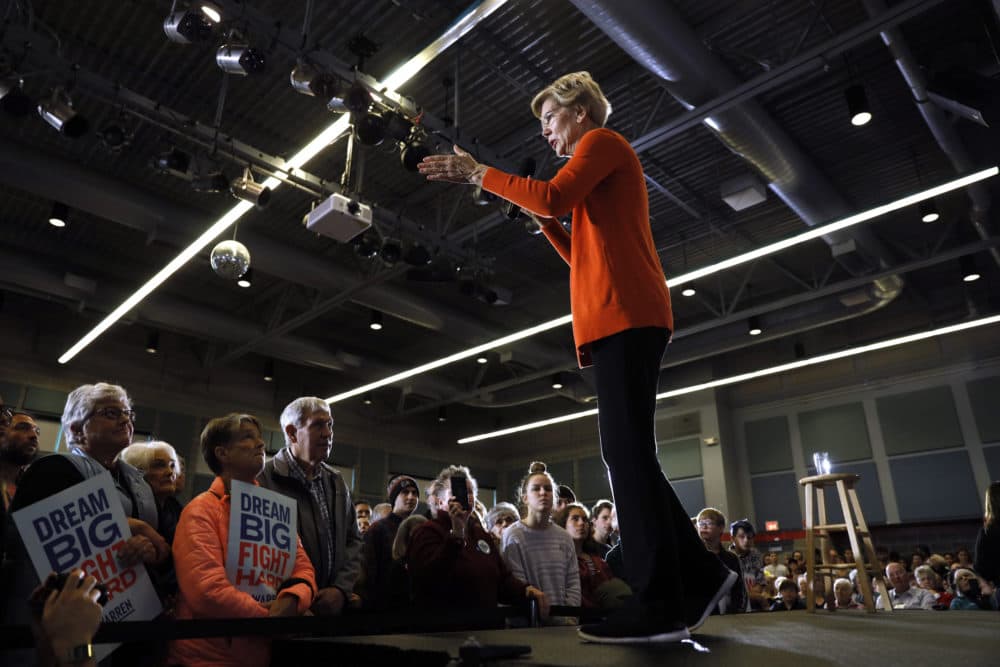 A look at where the senator's presidential campaign is taking her next:
Warren travels to North Carolina today, where she'll be joined by Pressley at a town hall in Raleigh. Then she returns to South Carolina for a series of town halls and events through the weekend. Next week, she heads back to New Hampshire for more events Monday and Wednesday.
The Senate is in session in Washington for all but the last week of this month.
---
ON MY RADAR
-- Live by the Plan, Die by the Plan: Has Elizabeth Warren outsmarted herself by getting specific on health care? (The Atlantic)
-- Inside, But Mostly Outside, the Impeachment Chamber of Secrets: A reporters' diary of covering a story taking place largely behind closed doors. (Politico Magazine)
-- What Happens When a President and Congress Go to War? Trump is not the first president to defy Congress. A struggle for power has been playing out since the nation's founding — as its framers intended. (The New York Times Magazine)
---
NUMBER OF THE WEEK: 23%
That's the percentage of support Warren and Biden each earned from Democratic-leaning voters across the country in a Monmouth poll out Wednesday, tying for first place, while Sanders is at 20%. The three candidates are the only ones to garner double-digit support in the poll, and are also the only three to score over 7 out of 10 on a scale of "electability."
— Speaking of surveys, in a new Harvard poll of voters under the age of 30, Warren has seen a big rise since the spring, but is still second to Sanders.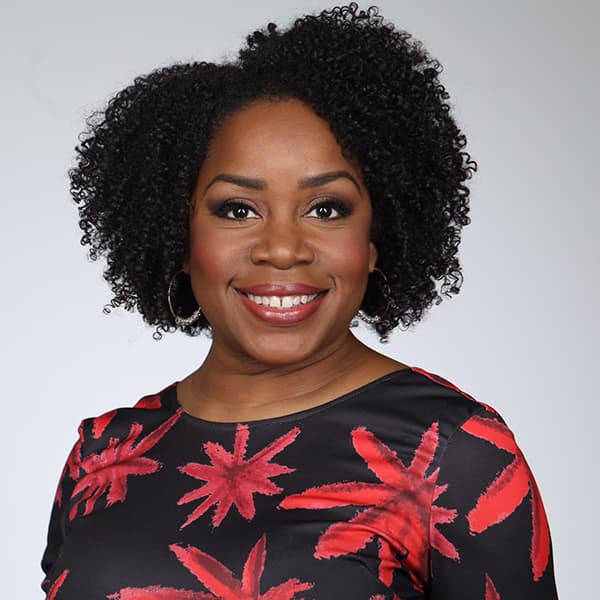 Kimberly Atkins Senior News Correspondent
Kimberly Atkins is a senior news correspondent for WBUR, covering national political news from Washington, D.C., with a New England focus.