Travel Plunges 93% At Boston Logan Airport Amid Coronavirus Outbreak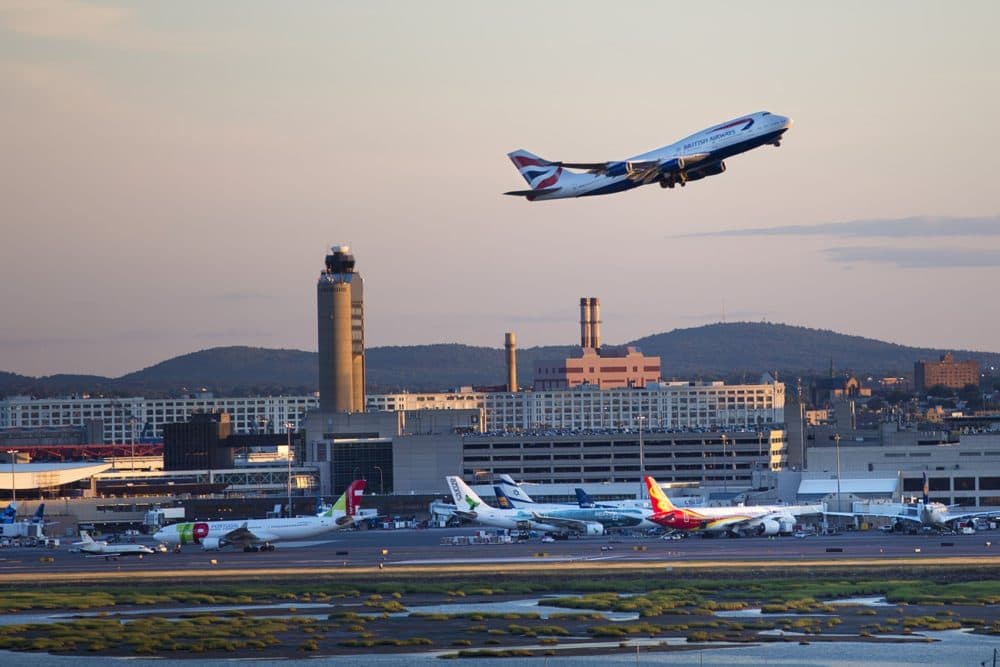 This article is more than 2 years old.
As Massachusetts gears up for an expected surge in coronavirus cases, travel in and out of the state through Boston Logan Airport has plummeted.
The number of airport passengers fell by 93% between March 23-29, compared to the same period last year, according to the latest Massport data.
Travel at Boston Logan has been on the steady decline since late February and early March. There was first a 4.5% in the week that ended on March 1; ultimately, Logan saw a whopping 76% drop off in the final of the four weeks recorded.
People appear to be heeding advisories to stay home and avoid non-essential travel.
Also, several major airlines have already cut down flight schedules. JetBlue — Logan's largest carrier — reduced flights by 40% for April and May, with plans for further cuts into July.
Gov. Charlie Baker has asked those still traveling to the state to self-quarantine for 14 days.
State officials are predicting a surge in coronavirus cases, with the virus peaking over the next two weeks. Boston has even implemented a 9 p.m. to 6 a.m. curfew in anticipation of the surge.