The essential guide to Boston's freshest season: spring
You can make the argument that spring is the most underrated of Boston's four seasons.
Fall and its stunning colors probably get the most attention. Winter is core to our identity as hardened New Englanders. And basically everyone loves summer.
But spring is perhaps greeted with the most enthusiasm. It's the season of renewal, of longer days and warmer weather after the region's long, dark — if increasingly mild — winters. It's the season when the city's green spaces bloom back to life, of college celebrations, and of jubilant parades and public gatherings, when normally laconic locals come out to cheer on strangers running ridiculous distances.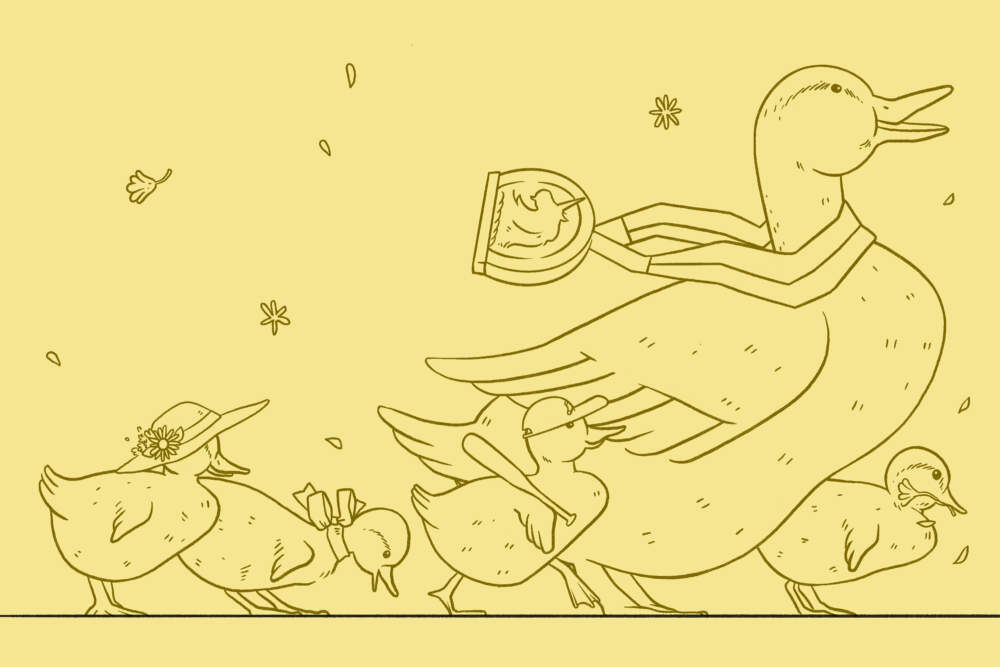 Yes, there's a lot to love about springtime in Boston. Here's what you should know:
---
Light jacket weather
First, let's set some expectations. The calendar indeed says spring starts on March 20, give or take a day. But New England weather loves to play games. There's a now well-worn meme about how winter likes to tease us with "fool's spring" and the "spring of deception" before returning with a vengeance.
There will be the occasional 60-degree day during February and March that will tempt you into thinking it's safe to pack away that winter jacket. But expect to see the mercury continue to drop below freezing at night through early April. (Don't rule out a little — or a lot of — of snow during that time, either. Historically May hasn't even always been safe.)
However, based on recent history, we should expect average highs in the 60s by May — and in the 70s by June (though you still may want an extra layer for the crisp mornings and nights).
---
Save the Date(s)
Sullivan's Castle Island opening — late February
The unofficial sign that spring is on the horizon: the opening of Sullivan's Castle Island in South Boston. The landmark seasonal seafood restaurant is typically a little out in front of actual spring, resulting in some cold blustery openings. But it's an annual marker that blooming flowers — and cheap hot dogs with a view — are on the near horizon.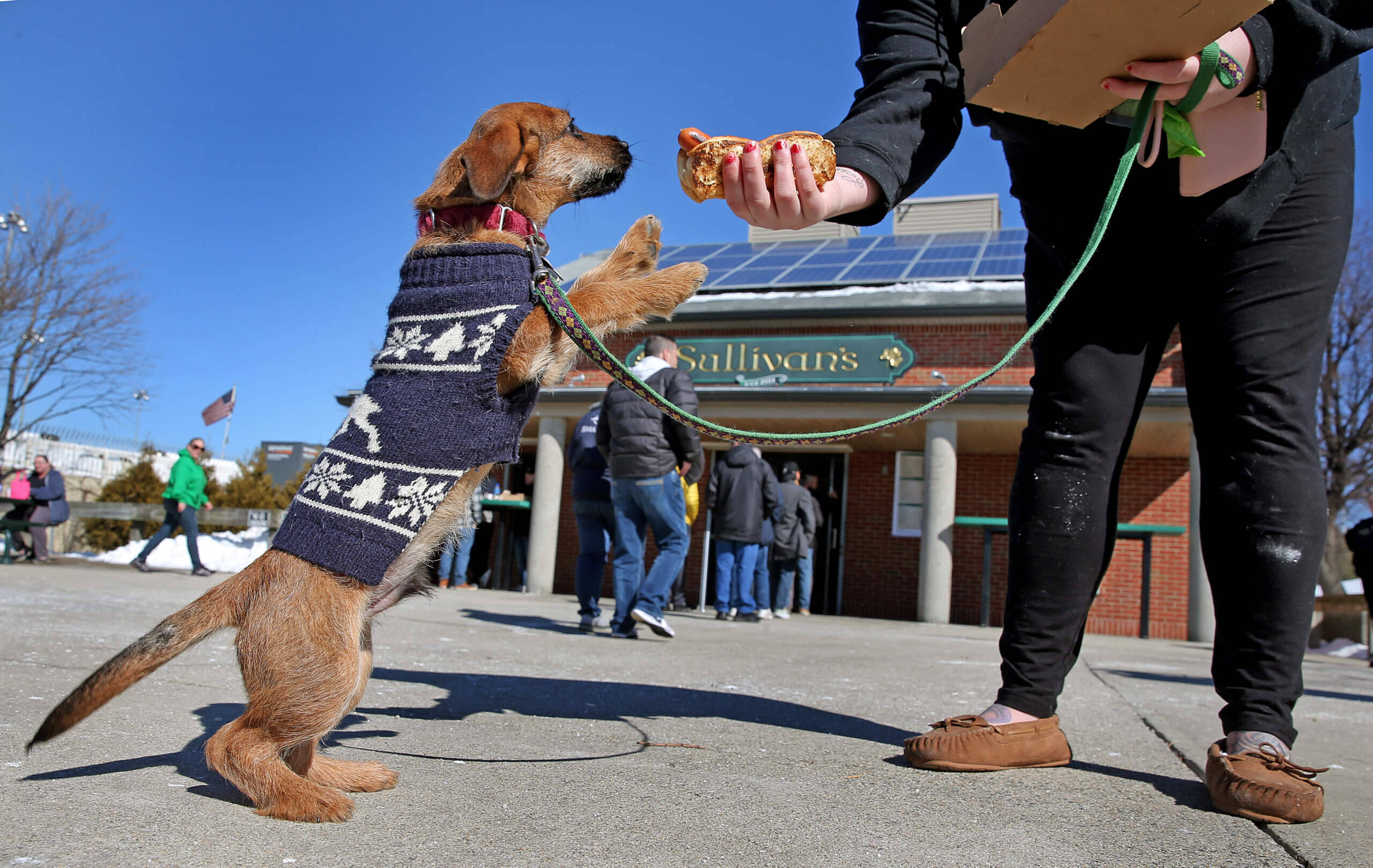 South Boston St. Patrick's Day Parade — mid March
The Irish-American capital has celebrated St. Patrick's Day with a parade in South Boston on the Sunday closest to March 17 for over 120 years. And while the 3.5-mile parade route wraps through South Boston, expect to see crowds of revelers flocking from all across the city to take part. Officials recommend taking the MBTA if you plan to attend, due to all the traffic and parking restrictions. (Parking in Southie is hard enough as it is.) Expect to also see extra police on hand for another Southie St. Patrick's pastime: cracking down on public drinking.
Fenway Park Opening Day — late March/early April
Need a midweek break from work in early spring? Celebrate the return of baseball season at one the country's storied ballparks. While the Red Sox have had mixed performances on the field the past few years, there's always a good deal of fanfare for their first home game of the season. Just remember to dress in layers; Fenway Park can get pretty chilly and windy in early spring, especially when the sun goes down.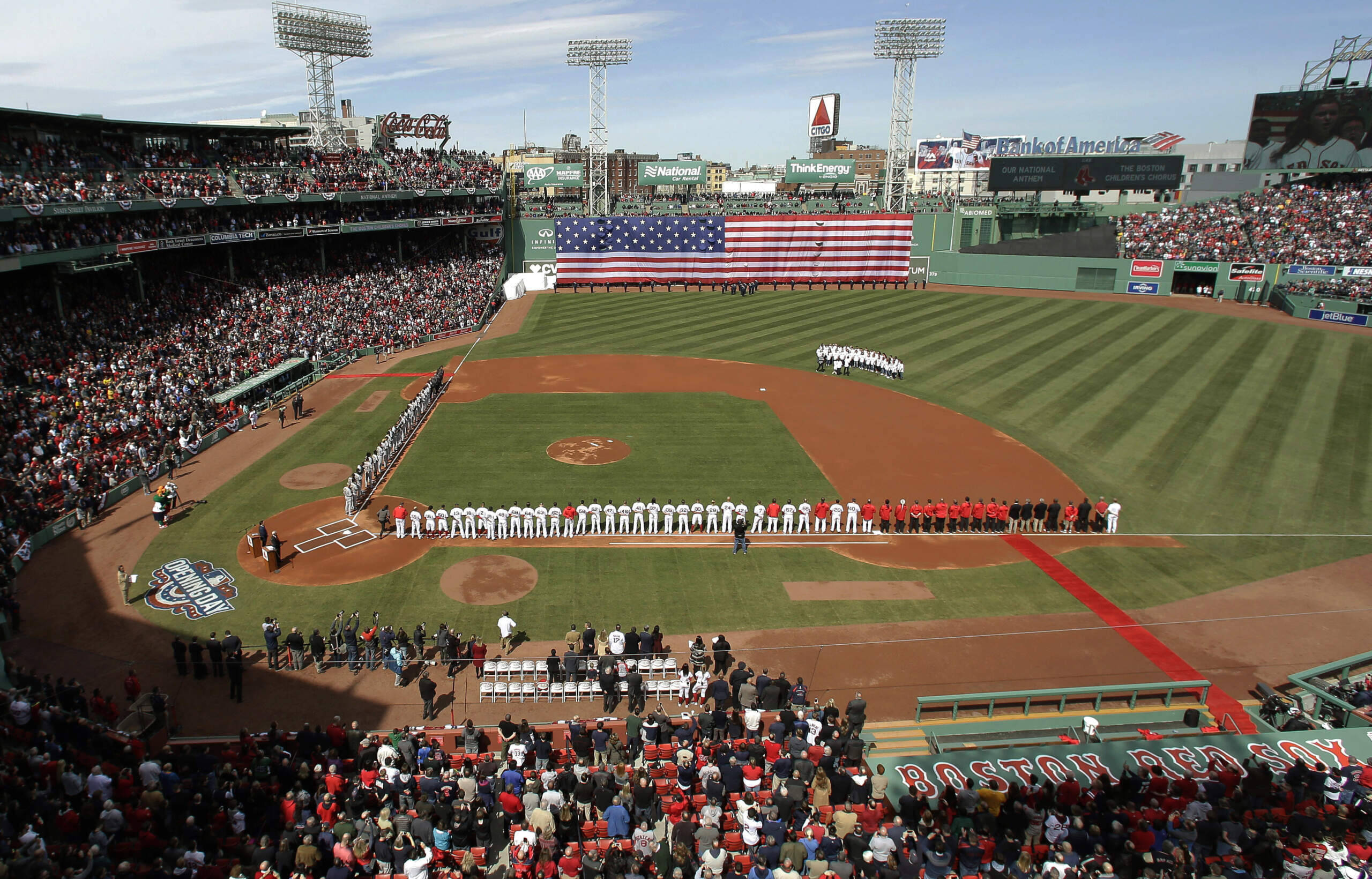 Nasturtiums at the Gardner Museum — late March
The Isabella Stewart Gardner Museum is open all year, but it's especially something to see at the start of spring. The museum celebrates the new season with a unique display of hanging nasturtiums, cascading orange flowers that are draped around the museum for a few weeks. Check out photos of the nasturtiums here — or pay the museum a visit in person. (The nasturtiums also follow another annual marker at the museum: the March 17 anniversary of the infamous Gardner heist.)
Duck boat season — late March
Perhaps the city's "most iconic sightseeing tour," duck boats return to the streets (and, yes, the river) to give guests a view of the city's historic sites, landmarks and skyline — all from the perspective of replica World War II amphibious vehicles. The tours pick up from the Prudential Center, Museum of Science and New England Aquarium, and cost upwards of $50 per adult.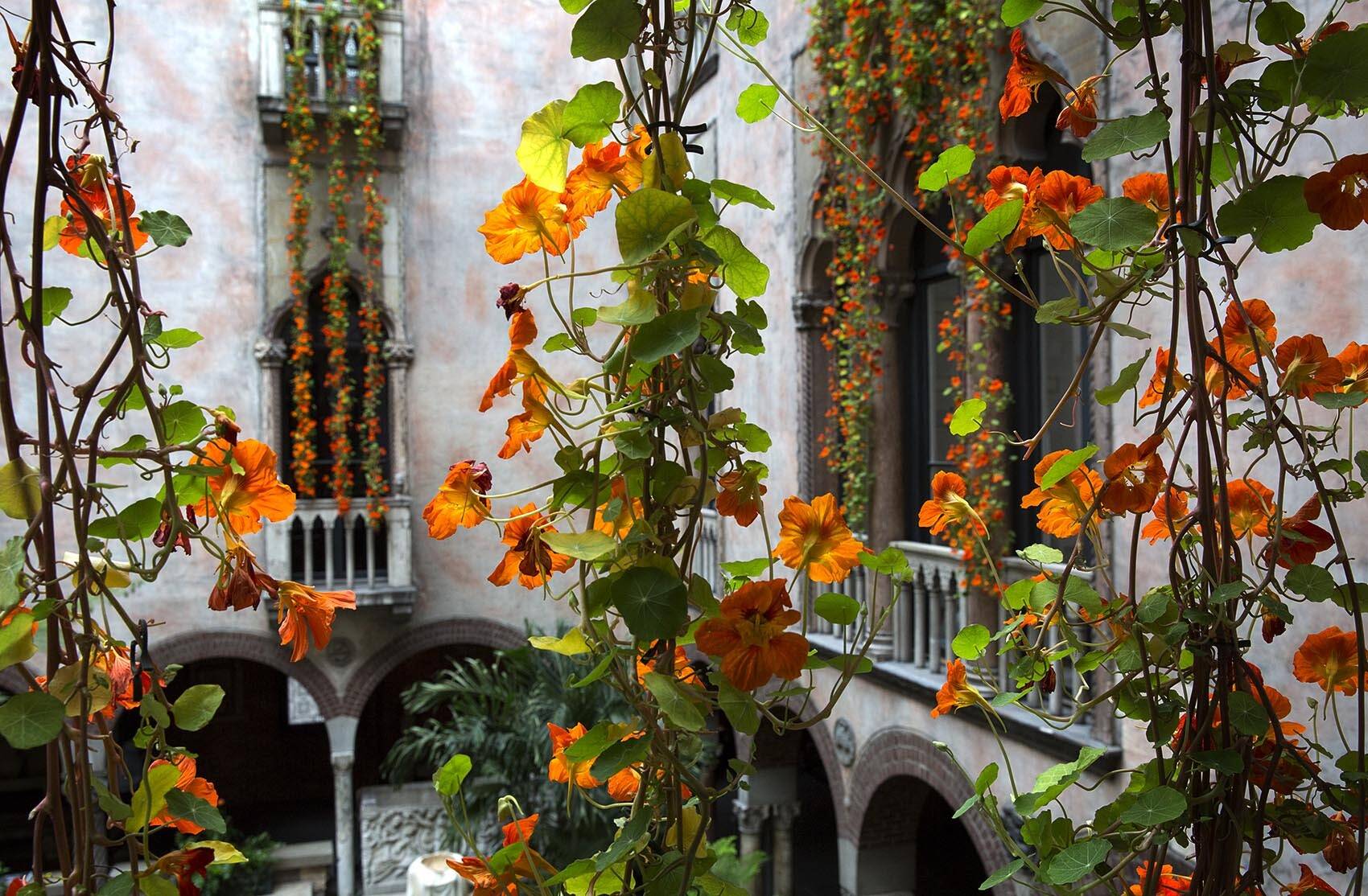 Swan boats — mid April
Want a more peaceful, cheaper waterbound experience? The swan boats will take you on a ride around the Boston Public Garden lagoon in an old-fashioned, manually pedaled pontoon for less than $5 a head. It's a chance to experience an iconic Boston pastime that's graced America's first public botanical garden for nearly 150 years, and it takes less than 15 minutes.
Boston Marathon — Patriots' Day
This is the big one. I would call it an unofficial holiday in the Boston area, but the annual race actually takes place on an official state holiday. So, you might even have the day off (not all, but many local employers count it as a holiday).
Many state and city offices will be closed and metered parking in Boston is free. However, you'll want to be mindful of the many parking restrictions that will be phased in from Back Bay to Brookline over the three-day weekend. Officials strongly urge people against driving into the city for any reason that Monday. Take the T or bike instead.
The marathon itself officially begins just after 9 a.m. at the starting line in Hopkinton. You can expect the elite runners to cross the finish line in Back Bay between 11:30 a.m. and noon.
But it's truly an all-day event. Spectators line up along the entire 26.2-mile course, from Hopkinton to Framingham, from the Wellesley scream tunnel to Newton's Heartbreak Hill, from the final turn onto Boylston Street to the finish line in Copley Square. The Red Sox traditionally play an early 11 a.m. day game at Fenway Park — right around mile 25 — so fans pour into the mix by mid-afternoon. And the last runner often doesn't cross the finish line until after dusk.
It's Boston at its best. You'll want to be a part of it.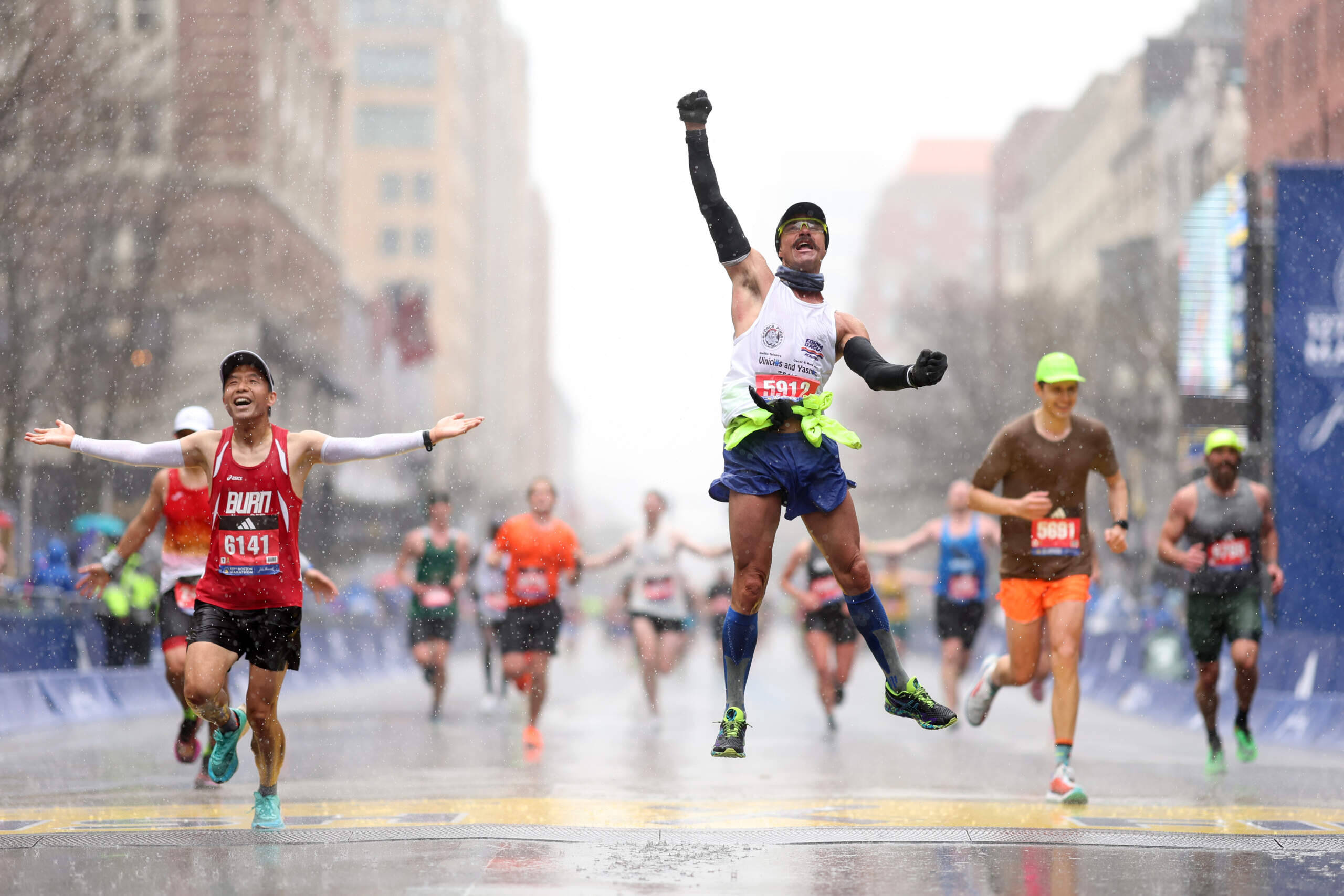 Boston outdoor dining season begins — May 1
Boston's al fresco season is a bit shorter than, say, our California counterparts' — but we try to make the most of it. While restaurants can make use of their own private patios year-round, the city's outdoor dining program lets eateries across most of the city (sorry North End) reclaim sidewalk and street space for seating. The city also publishes a map of all the places with extra outside space here.
Somerville Porchfest —  mid May
The first — and biggest — Porchfest in the Boston area has been going over a dozen years strong. Weather permitting, the Saturday event features local musicians playing for whoever wants to listen from porches, balconies, yards and other open spaces scattered across the dense, residential city. It's basically a big roaming block party, filling the city with sound.
Can't make it that weekend? There are over two dozen Porchfests across Boston's neighborhoods and suburbs throughout the spring and summer. Check out the full schedule here.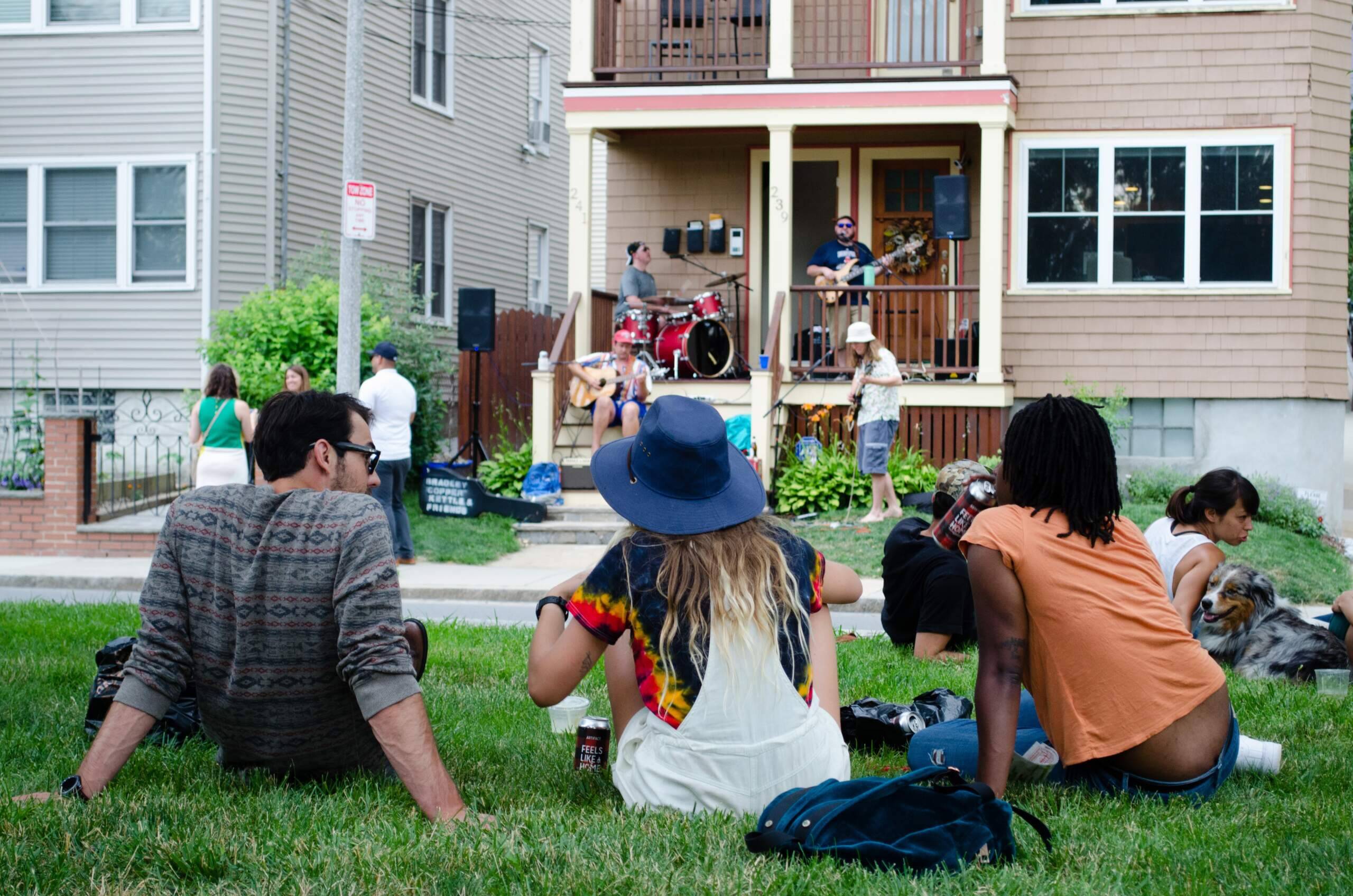 Lilac Sunday — mid May (Mother's Day)
April showers bring May flowers — and so does the Arnold Arboretum. A tradition for more than a century, the Jamaica Plain park welcomes the seasonal bloom of hundreds of lilac plants. While you can go to enjoy the arboretum's thousands of plants any day of the year, Lilac Sunday is its only day designated to celebrate a single flower. It's also a chance to take advantage of one of the many (guided and self-guided) tours the Arboretum has to offer. Lilacs, learning — what else do you need on a Sunday? It's a reliable Mother's Day fallback plan, but if you really want to take time to smell the flowers, beat the rush and visit the week before.
Boston Harbor Island ferry service resumes — mid-to-late May
Ferries, they're not only for commuting. From mid-spring through early fall, you can take a morning or afternoon — or full day — trip out to one of the city's most unsung jewels: the Boston Harbor Islands. For $25 per adult, you can take a roundtrip to several of the islands on one of Boston Harbor Cruises' private ferries out of Boston or Hingham.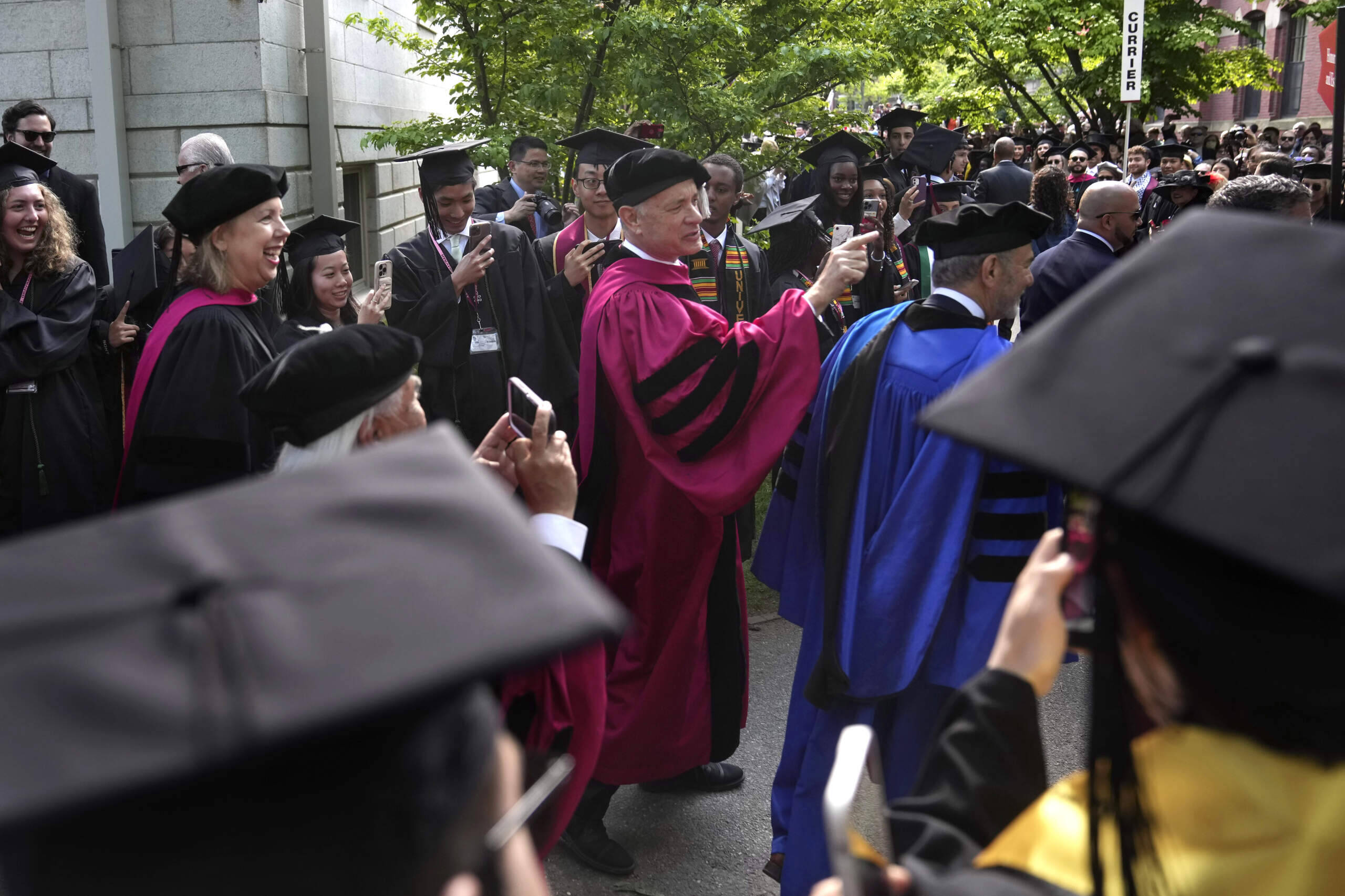 College graduations — mid-to-late May
This is when the Boston area feels the full force of its college student-saturated population as family and friends descend to watch them get their diplomas. For residents, commencement season can mean worse traffic and detours around larger colleges like Boston University, Harvard and Northeastern. It also means local restaurants and hotels get booked up pretty far in advance. So, just keep that in mind if you're trying to go out to eat on Commonwealth Avenue or in Harvard Square during the month of May.
Boston Calling — Memorial Day weekend
Now over a decade running, Boston's big annual outdoor music festival at the Harvard Athletic Complex reliably attracts national headlines, as well as spotlights local talent. It's a three-day affair, running from the early afternoon into night on Friday, Saturday and Sunday. Passes can get pretty pricey and go on sale months in advance. If you're staying in town for the holiday weekend, you're probably not going to see more major musicians in Boston any other time.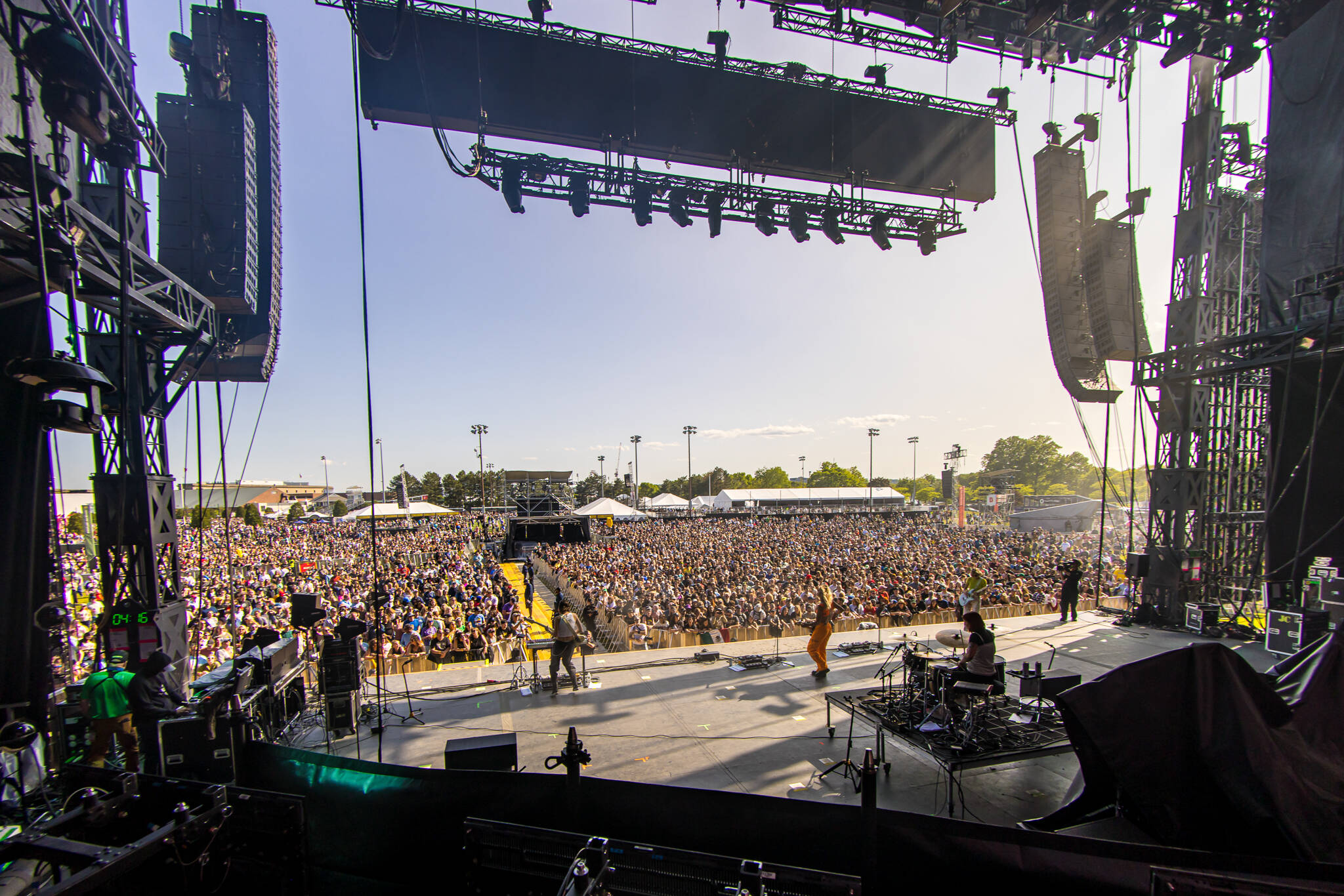 Dot Day — early June
It's the largest celebration in Boston's largest neighborhood. Dorchester Day typically kicks off the first weekend in June with its own Porchfest Saturday, followed by a parade Sunday. Imagine St. Patrick's Day parade meets multicultural block party, if the block was 3.5-miles-long. It's as fun as it sounds!
---
Spring Housekeeping Quick Links