The air and apples are crisp: What to know about fall in Boston
Autumn in New England delights residents and visitors from all over.
The air — and apples — are crisp. The cider doughnuts are hot. The hiking boots are laced. The season's cooling, sunny days beckon people outdoors to soak up the brilliant colors of leaves in a last hurrah before winter forces everyone indoors.
There's plenty to experience, from fairs to farms to food. And with the right preparation, you can make the most of what's arguably the region's defining season.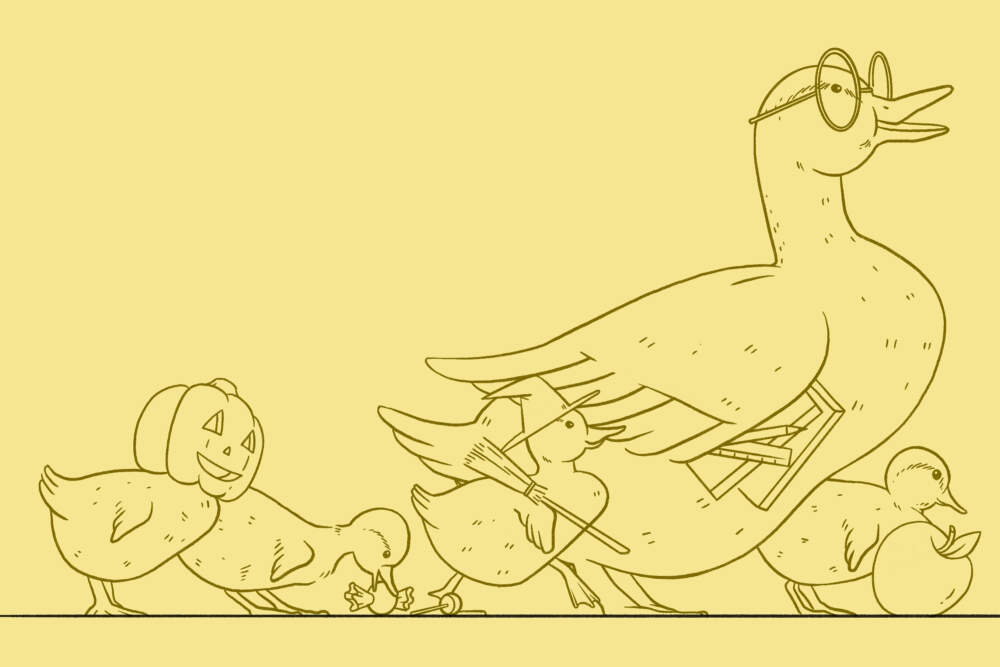 A love of leaves
We can't talk about fall without talking about foliage. The changing of bright oranges, yellows and reds are a sight to behold, attracting people from near and far to take part in annual leaf-peeping adventures.
Leaf peepers drive or hike to a range of destinations in search of ideal panoramic views. If you hope to join in the fun, Jeff Folger, who's earned the nickname "Jeff Foliage" for his extensive efforts to capture his love of leaves, offers this tip: Take a drive to New Hampshire's White Mountains.
I-93: It's the route to take "if you have a need for speed" to get out to even more greenery in the White Mountains, said Folger. But you may want to avoid it on Columbus Day/Indigenous People's Day when traffic snarls the route.
Route 16: This is the "fun way, but not a fast way" from the New Hampshire seacoast to the White Mountains. It winds past quaint towns, like Tamworth and Ossipee.
Though climate change has cast greater uncertainty around when the leaves turn, late September to mid-November is generally a safe window to go leaf-peeping. Contrary to what you might hear, there is no true peak to the season, according to meteorologist Dave Epstein. By the time a tree in Boston has changed color, a tree a few miles north may already be shedding its leaves, he explained.
Views you can use: This interactive foliage map offers a helpful guide for timing your fall leaf-peeping trip to New England.
Fall hiking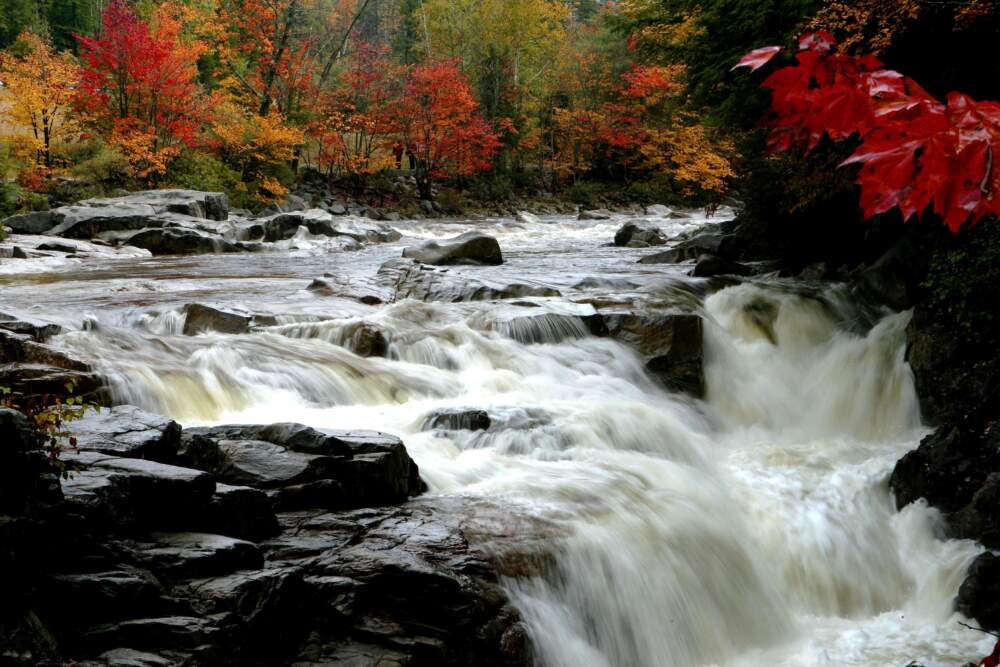 If you're familiar with hikes on the west coast, switchbacks might come to mind. In New England, "our trails are pretty masochistic [compared] to many others," outdoors writer Miles Howard said. They're rocky and steep, but not unrewarding.
For their relative compactness, the area's trails offer a lot of biodiversity, meaning lots of interesting sights: salty estuaries, swamps and beaches often exist within a few miles of each other.
Though plenty of trail recommendations exist online, some of the best are documented in guidebooks at your local library. If you're looking for a place to start, here's a mix of trails, from the well-trodden to less-traveled paths:
Apple farm fun
Between August and late October, apple farms become a popular destination. Filled with fruit-picking, cider-drinking and donut-eating, there are dozens of farms to choose from in Massachusetts, as shown in this map — and we're talking hundreds if you're willing to drive to neighboring New England states. Many also offer hayrides, wagons and farm animal petting zoos for kids.
Apple-picking. Here's your chance to taste for yourself how the locally beloved Macintosh compares to the many varieties out there. You'll likely go home with more apples than you can possibly eat. But the bounty lends itself to experimenting in the kitchen. Try these recipes from Here & Now resident chef Kathy Gunst (who also offers a rundown of her favorite varieties for cooking), or this apple slab pie recipe from America's Test Kitchen's Elle Simone (seriously, this sheet pan version of the classic is perfect for sharing at parties).
Cider and doughnuts. For many enthusiasts, the real driver behind which farm they visit boils down to the cider doughnut. Some swear by farms that make the cinnamon sugary doughnuts in front of you. Others argue the pre-bagged variety made that morning, though not hot, are still worth the trip. If you want to make a thing out of sampling as many doughnuts as you can, you won't be alone; one guy, known as the "Cider Donuteur," took on the challenge in 2021. He created a popular map of the shops and farms in New England serving cider doughnuts with links to his reviews.
And of course, where there are apple cider doughnuts, there's cider. You can enjoy a chilled or hot cup of it while you mill about the farm grounds or you can take a jug to-go. Places like Downeast Cider House in Charlestown, Far from the Tree in Salem, Lookout Farm in Natick and Artifact Cider in Florence, cater to a more adult audience with their hard cider offerings.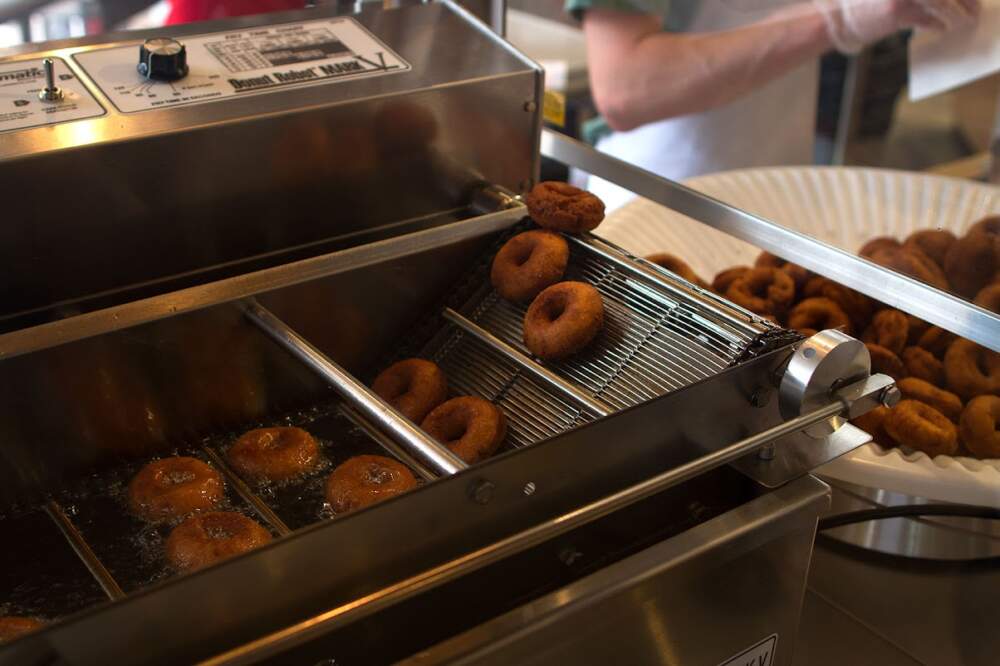 Other fun opportunities for farm fun
Good gourd! In the Venn diagram of orchards to visit during the fall, somewhere in the middle are a subset that offer romps through both apple orchards and pumpkin patches. For other farms, pumpkins are their specialty. Here are a few to check out.
Feasting on another fall fruit. The growing season for cranberries technically begins in April, but the tart fruit gets a lot of attention during the fall. That's when growers host pick-your-own fruit and bus tours of the bogs, which are largely concentrated in southern Massachusetts and Cape Cod. During your visit, you can don waders and get knee-deep in bog water, made picturesque by all the bobbing cranberries.
Don't forget your backyard garden. Fall is a great time to prepare your garden for spring. As Patrick Parent, product line manager at Mahoney's Garden Centers, explained on WBUR's Radio Boston, fall is when plants turn their energy inward and downward to the root system. Once you've harvested the last of your crop, Parent suggests cutting the stems to the ground and leaving the root system intact. You'll want to do this a few days before the first frost, which typically happens between early October and mid-November. Your plant won't grow back, but doing this packs in good nutrients and microbes into the soil and will give you and your garden a headstart in the spring.
'Allston Christmas'
Give yourself the gift of free stuff on Sept. 1. That's the ultra-popular start date for rental agreements that roughly aligns with the start of fall classes at the many colleges and universities in Greater Boston. As students in Allston and Brighton scramble to move, tenants often leave stuff they don't want — or can't fit up the stairs of that third-floor walkup — on the curb. It's an annual event known to locals as "Allston Christmas," since many students on a budget may find others' discarded belongings usable, from furniture to books to appliances to a mint-condition guitar.
Be warned: Thrifting on city streets comes with obvious risks, like bedbugs, mold or pet hair. It's also worth noting the unofficial holiday doesn't make it OK (or legal) to simply leave out trash or unwanted furniture if it's not your local trash pickup day. (Doing so may lead to a ticket for you or your landlord.)
Is scooping a leftover couch off the street not for you? Here's a guide to second-hand shops and thrifting around Boston.
PSA: Moving trucks attempting to manuever down certain roadways in Boston is yet another notable hazard connected to the city's big move-in day on Sept. 1. It seems that nearly every year, someone smashes up a U-Haul truck on Storrow Drive, or gets "Storrowed," as it's called colloquially. So, be careful out there, city officials plead, and pay attention to critical road signs.
Go Pats!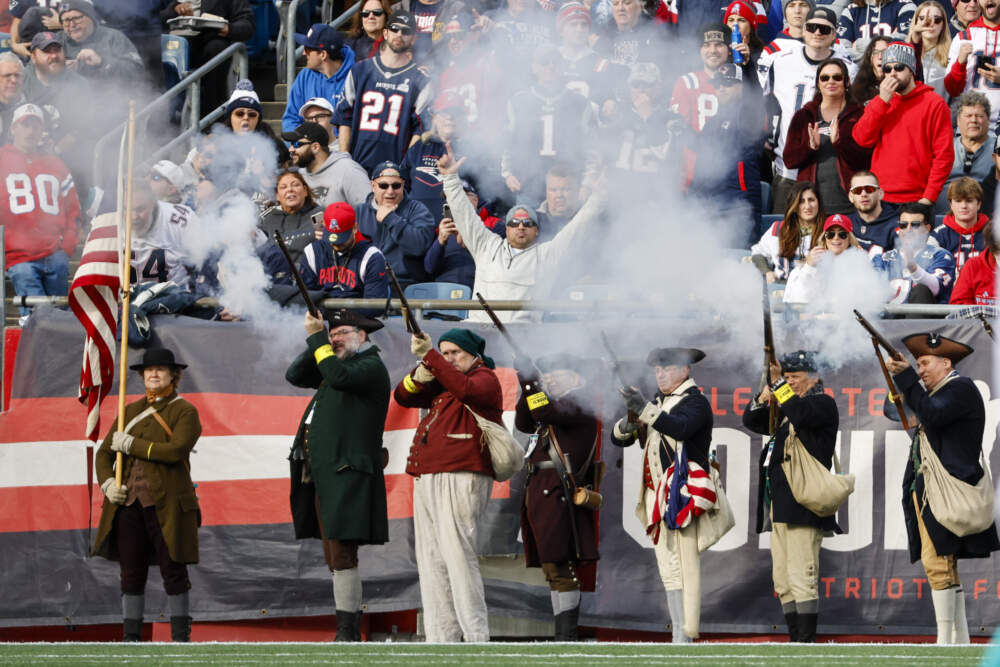 When the NFL regular season kicks off in September, you'll notice a lot of people around Boston become unavailable for Sunday hiking plans. That's often because they're too busy cheering on the region's home team, the New England Patriots. Iconic quarterback Tom Brady may have retired, but the Patriots remain immensely popular due to their record-breaking run of success (nine Super Bowl appearances and six trophies since 2001).
Home game traditions. If you catch a game at Gillette Stadium in Foxborough, you'll get to experience — live — the decades-long tradition of a group of Minutemen reenactors known as the End Zone Militia firing (empty) muskets every time the Pats score a touchdown. It's worth noting a trip to Gillette can be time-consuming and expensive. But you can at least avoid the traffic by taking the MBTA's special event train to Foxborough. See the Pats' schedule here.
Spooky season
As quickly as day turns into night, so does the brilliant fall foliage transform into creepy woods. The region has inspired a host of horror films and scary stories, and there's no better time to lean into the darker side of fall than on Halloween.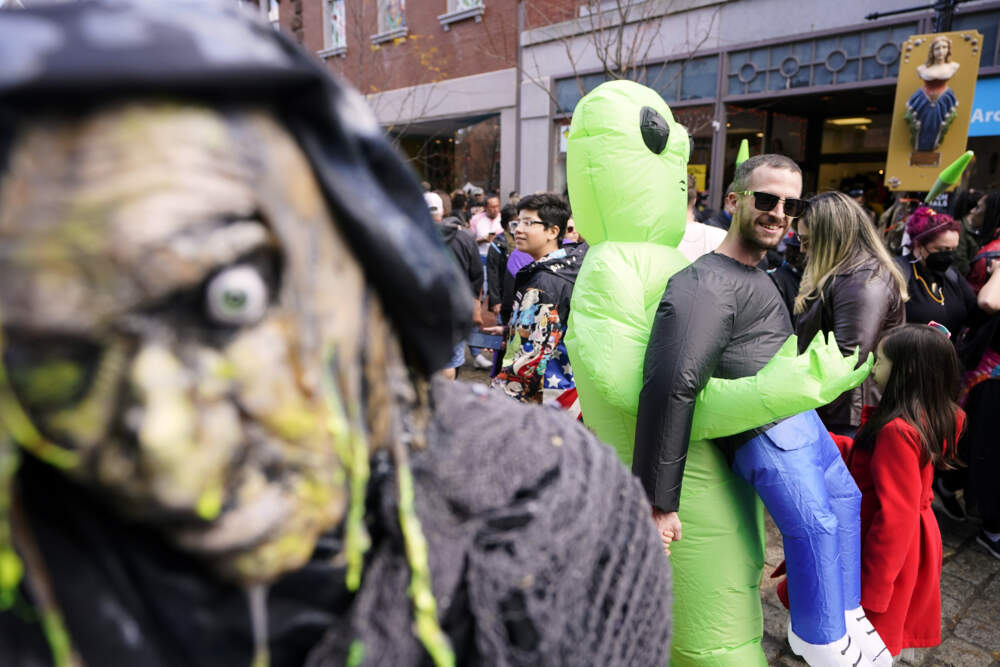 The Witch City: Many flock to Salem, home to the infamous 17th century witch trials. For most of October, the city embraces its reputation as a real-life Halloween Town during Haunted Happenings in Salem, the month-long downtown celebration that features a big parade, film nights, a street fair and more. Also, the Peabody Essex Museum usually offers special programming, like a tour of the area's historic homes paired with tellings of scary stories about the people who lived in them.
Parking does gets horrific around this time, so heed the advisories and opt for public transit if you can.
Cemeteries: Bordering on the spooky and the serene, cemeteries are some of the best green spaces around. Noteworthy are Mount Auburn Cemetery in Cambridge and Forest Hills Cemetery in Jamaica Plain, both designed in the English garden style that grew popular in the mid-19th century as an antithesis to overcrowded urban burial grounds. There are over a dozen cemeteries in Boston alone, and as is the case with many old things in the city they carry a lot of interesting history.
Elections
Election Day always falls on the Tuesday after the first Monday in November. If you're new to Massachusetts, or even if you just moved one town over, you'll want to make sure you're registered at your new address. (The deadline is 10 days before Election Day.) There have been a host of changes in recent years aimed at making it easier to vote, from mail-in ballots to early voting.
Getting ahead: The state's preliminary elections in September are also a big deal; in such a Democrat-heavy state, the results in those races can strongly determine the ultimate winner. Sorry, we wish we could tell you when exactly this election happens, but Massachusetts, unlike other states, doesn't have a fixed date. But preliminary races typically fall within a week or so after Labor Day.
Thanksgiving and Friendsgiving
For those who celebrate Thanksgiving — or prefer the increasingly popular Friendsgiving — this is the perfect time to share the bounty from the pumpkin patch, cranberry bog and the apple farms you've been visiting all season. Whip up something simple yet impressive by following the recipes here.
Turkey trots: By now, you may have caught the Boston runners' bug and want to pregame dinner with a 5K or 10K race. There are a number of turkey trots around the holiday, including the ones at Franklin Park and along the Charles River.
Traffic: Visiting friends and family out of state? Heed this advice about the best and worst times to hit the road.
Mark your calendars for these fall happenings