Lee hulks past New England, leaving rough seas and high winds in its wake
What was Hurricane Lee brushed past Massachusetts early Saturday morning, and though the storm did not make landfall, the region could feel its shoulders as it passed.
A tropical storm warning remained for the Massachusetts coast as of Saturday morning, with strong winds and bands of heavy rain. On Nauset Beach in Orleans, winds whipped with gusts reaching 60 miles per hour. Overall, wind gusts on Cape Cod have ranged 50 to 65 miles per hour.
At the peak, around 3,000 homes and businesses were without power, mostly on Cape Cod. But most had been restored by 11 a.m. Saturday. For the rest of the coastline, gusts up to to 45 mph have been common. That's not expected to be strong enough to cause more than an isolated outage or downed tree limb.
Saturday's midday high tide cycle will bring minor coastal flooding. The entire coast is under a high surf advisory for large breaking waves which will result in a high rip current risk.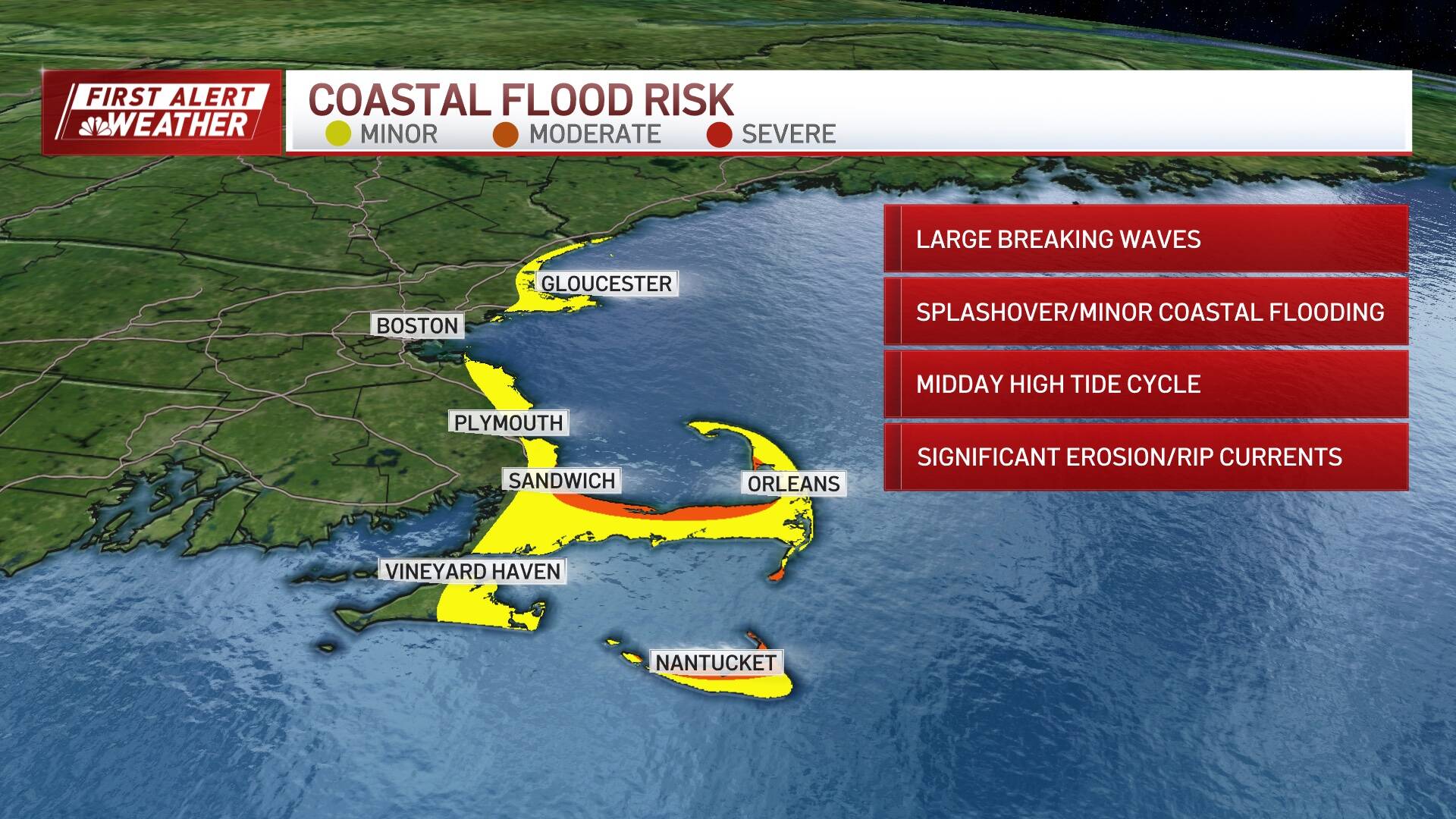 At the tip of the Cape in Provincetown, gusty winds continued through the early morning hours. But Stephanie Cady of the Cape Cod National Seashore said the region appeared to have dodged a bullet so far.
"It's about 40 mile per hour wind and we have not gotten much rain at all," she said outside the visitor's center.
A handful of walkers and storm chasers were out braving the wind and pelting sand to get a view of the surf at Race Point Beach. There was some tree debris on roads but no major issues. As of 8 a.m., there were no power outages nor any flooding, according to Provincetown Town Manager Alex Morse.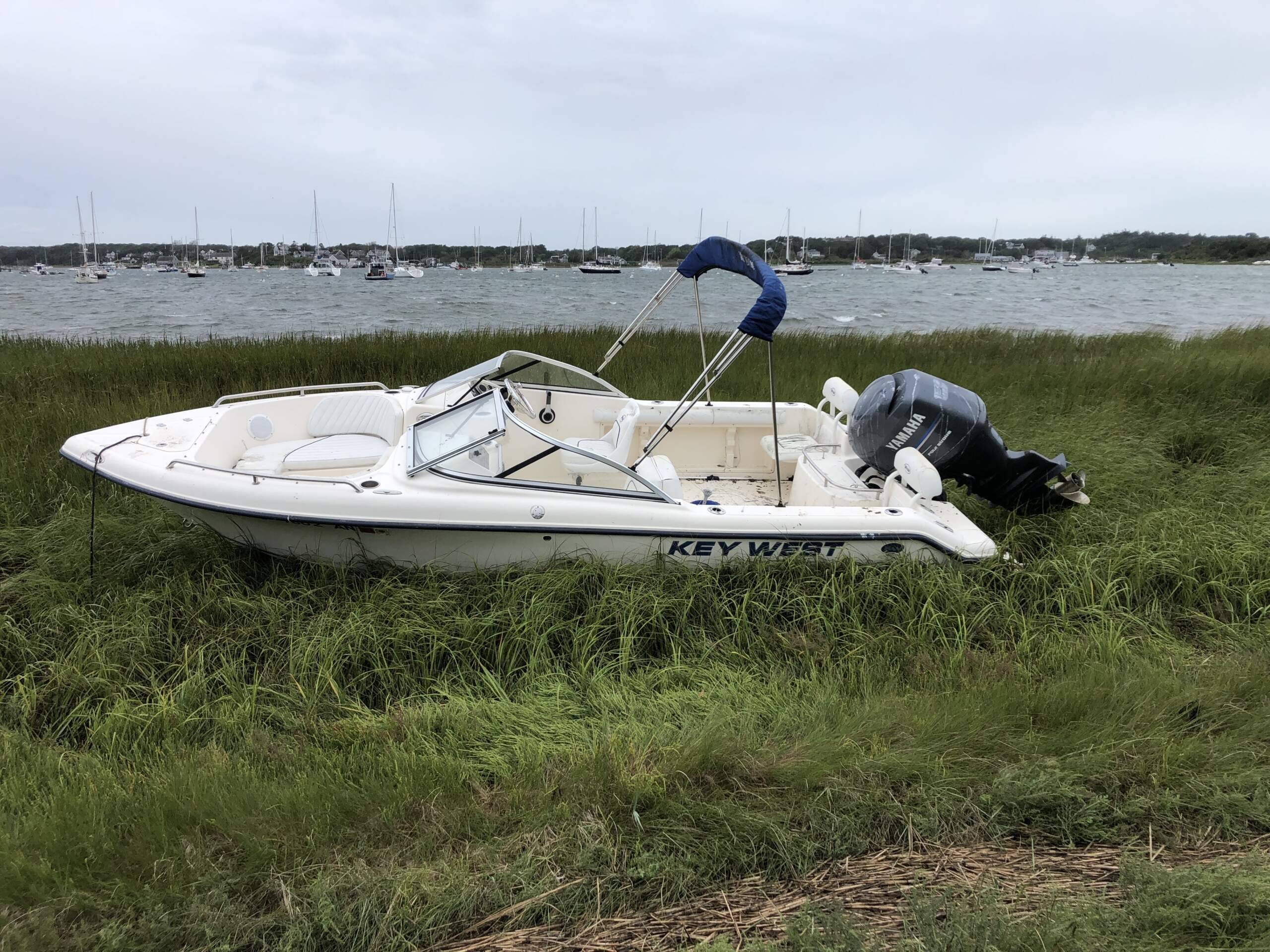 In Chatham, Rob Moss checked out the water and boats. He said he expects to be out fishing tomorrow.
"I've seen nor'easters worse than this," Moss said. "I'm grateful that everybody has power and everybody seems pretty safe."
Low tide in Brewster looked a lot like high tide, with the wind helping to push the ocean up the beach. Roads were littered with small branches and some power lines were pulled down.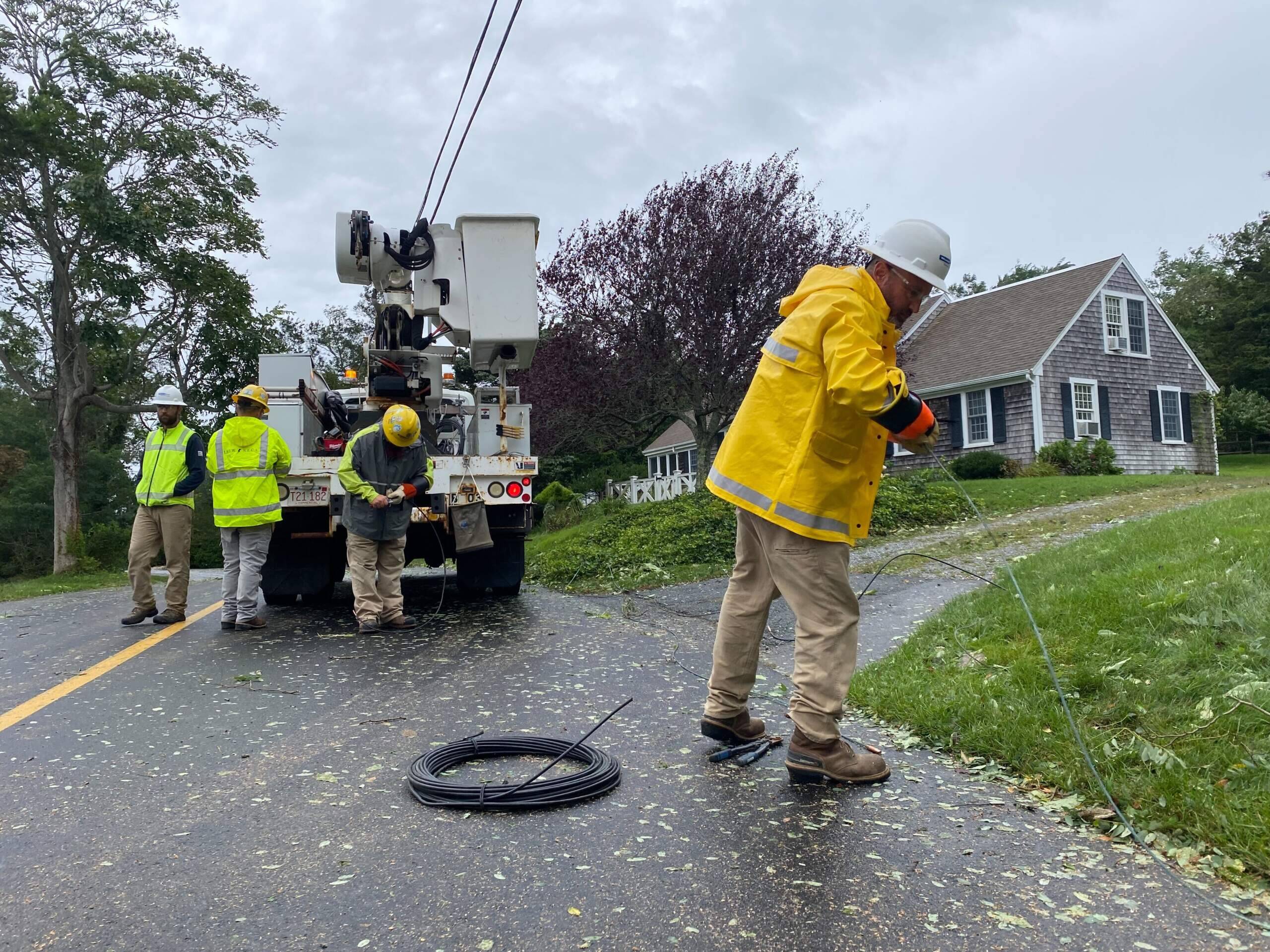 Lee was once a fearsome Category 5 hurricane that menaced the mid-Atlantic, but as it moved north and weakened, it also spread, at times spanning 600 miles.
Offshore or not, the state prepared for a hurricane: Gov. Maura Healey declared a state of emergency to help expedite any necessary support and relief from the state; that was approved by President Biden Saturday morning.
Lots of owners hauled out their boats ahead of Lee's passage as a precaution, ferry service was halted due to the expected storm surge and overall tough passage, and in Boston, which expected fewer repercussions from the storm, Mayor Michelle Wu nonetheless provided helpful tips and guidance for residents.
Though the state was largely spared the deluge a tropical storm can bring, Lee's threat to the coast was the latest soaking in a long, soggy year. The idea of the storm even rankled nerves inland, where Leominster and other communities were ravaged by flash flooding earlier in the week.
Next stop for Lee — or what's left of Lee — is the Canadian Maritimes. The winds are likely to diminish by the time it's expected to make landfall in western Nova Scotia, close to the Bay of Fundy.
WBUR's Paul Connearney, Beth Healy, Lynn Jolicoeur, Patrick Madden, Amy Sokolow and Miriam Wasser contributed to this report.