5 Tips To Make The Perfect Pie, From America's Test Kitchen
12:52
Play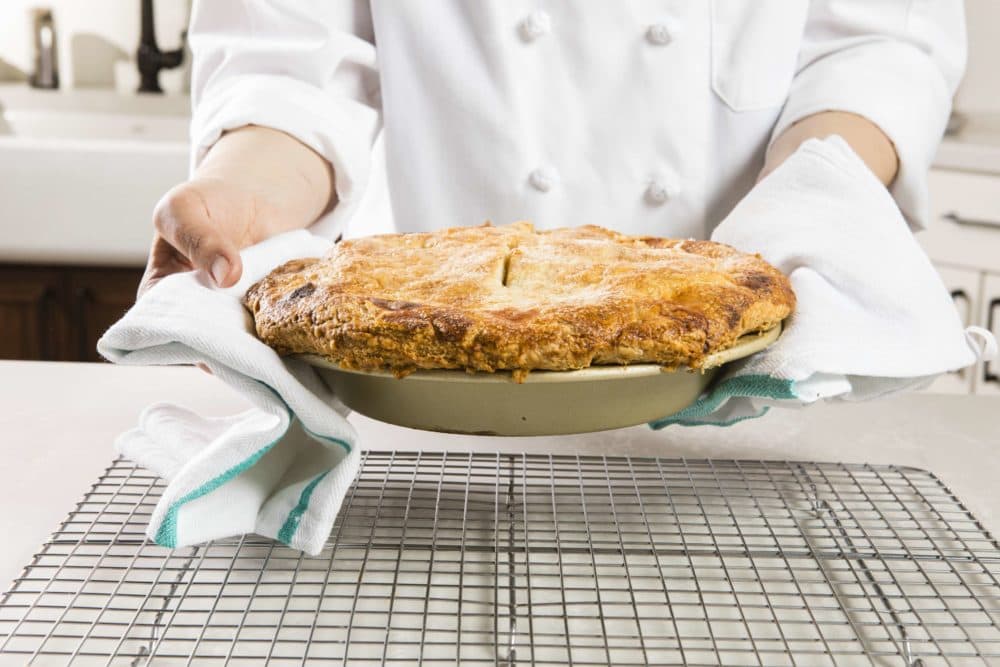 Even for experienced bakers, baking pies can be tricky — and intimidating.
They take a lot of time to prepare and one mistake can spell disaster for your creation. Plus, getting the dough right is an eternal challenge.
America's Test Kitchen is here to help. This fall, the Boston-based television program published "The Perfect Pie: Your Ultimate Guide To Classic And Modern Pies, Tarts, Galettes, And More," its first book dedicated to the art and science of making pies.
Test Kitchen co-host Bridget Lancaster visited WBUR with a Pumpkin Praline Pie in tow to talk with us about why pies are an American icon and offer her tips to baking the perfect pie.
---
Five tips for the perfect pie, from America's Test Kitchen's Bridget Lancaster: 
1. Measure By Weight, Not Volume
Baking is a science, and inexact measurements will yield inferior results. Use a digital scale to measure out weights for dry ingredients in your recipe. This is particularly important for dough; tenderness and flakiness depend on exact proportions of fat, flour, and liquid. But if you're dead set on measuring these ingredients by volume, there's a way to increase your accuracy: the dip and sweep method: Dip the measuring cup into the flour, sugar, or other dry ingredients and sweep away the excess with a straight-edged object, like the back of a butter knife.
2. Don't Overwork Your Pie Dough
Pie and tart doughs contain similar ingredients — flour, butter (or another fat), water, salt, and often some amount of sugar—but the proportions of each and the way you mix them dictate the texture of your crust. Don't overwork any dough during the mixing or rolling stages; it can lead to overdevelopment of gluten and a crust that's tough or shrinks.
3. Keep The Dough Cool
For dough to roll out easily, it must be the right temperature. You don't want the butter to get too warm or it will melt and you'll lose your flake-forming pockets. But it must be malleable enough so you can roll the dough without it cracking. Let the dough sit on the counter for about 10 minutes after chilling and then work confidently. If the dough begins to stick to the counter, simply flour the counter or, if the dough becomes too soft, return it to the refrigerator for a few minutes to chill.
4. Pretreat The Filling (And The Crust)
Many pie fillings bake up successfully with some form of pretreatment. Custards bake more evenly when cooked on the stovetop first, and you can fit more apples into a pie if you precook them. For some pies, it's best to par-bake (also known as blind-bake) the crust before filling it. This prevents the bottom crust from becoming saturated by the wet filling. When blind baking a single-crust pie, line the dough with a double layer of aluminum foil and then fill it to the brim with pie weights, which prevents the crust from shrinking and eliminates puffing.
5. Be Patient Before Serving
Not only do pies take some time to prepare, they also need to cool completely. In fact, most pies require around four hours of cooling time. The thickeners were activated in the oven, but the pie filling gels further with cooling. If you cut into a pie before it's set, the filling will pour out of the pie rather than slice cleanly. So, while the wait may seem punishingly long, you'll be sorry if you don't wait. If you want warm pie, simply heat up slices.
This segment aired on November 26, 2019.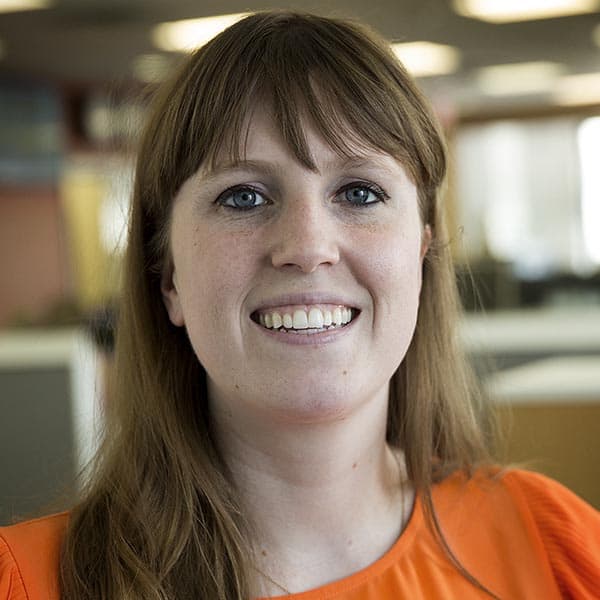 Zoë Mitchell Producer and Studio Director
Zoë Mitchell is a Radio Boston producer and studio director.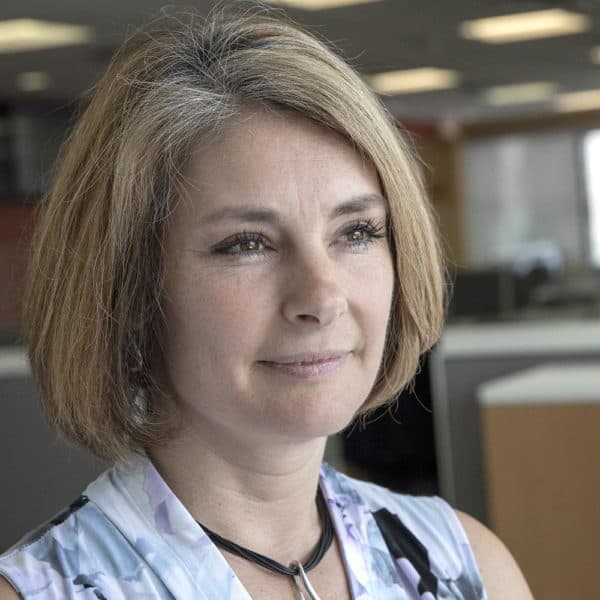 Tiziana Dearing Host, Radio Boston
Tiziana Dearing is the host of Radio Boston.