Ahead Of The Returns, The Mood And News Out Of The N.H. Primary
49:56
Play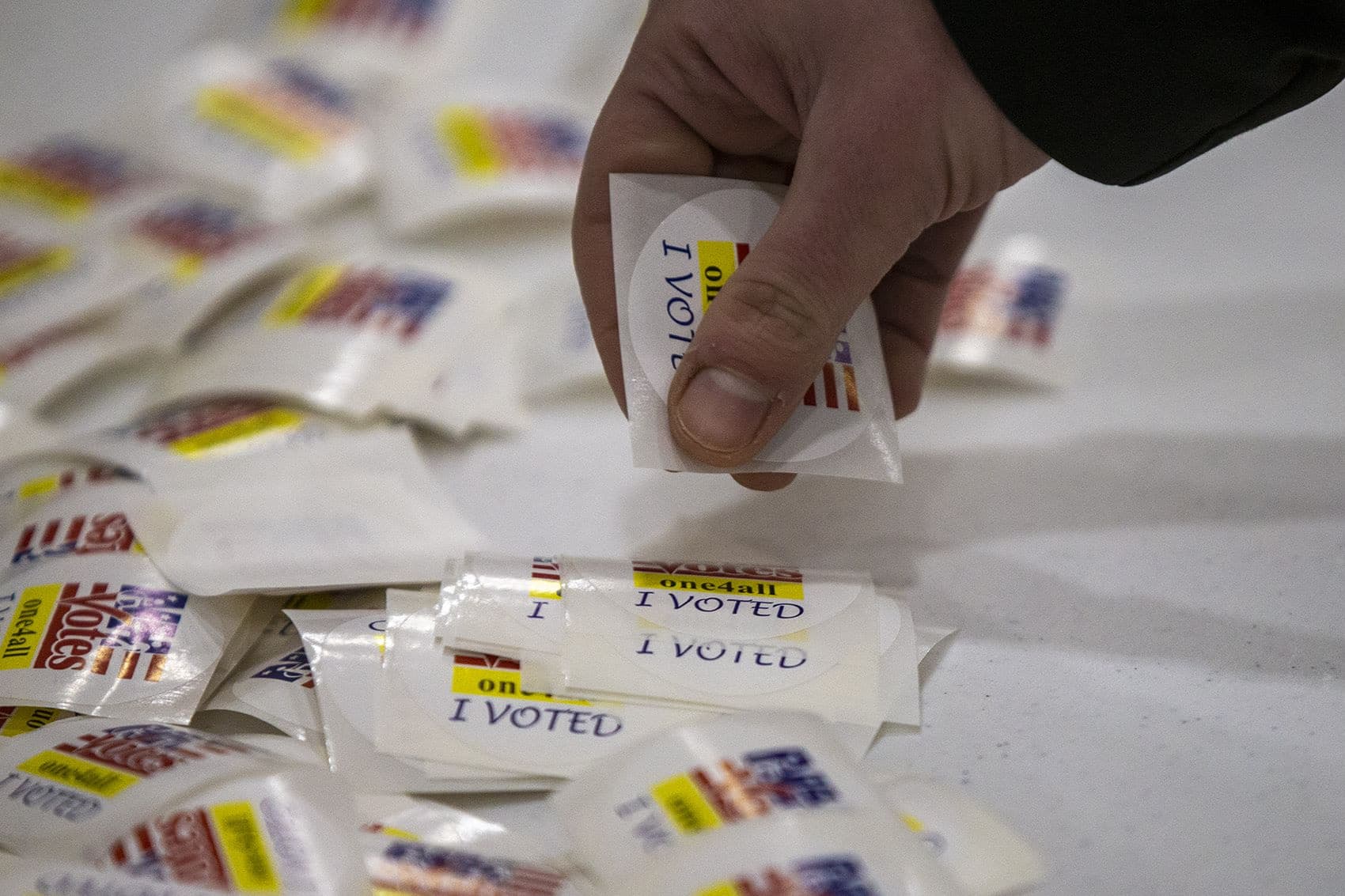 Here's the Radio Boston rundown for Feb. 11. Tiziana Dearing is hosting. We're broadcasting LIVE today from New Hampshire.
The Radio Boston team has been all over the Granite State, talking with voters as they cast their ballots in the first-in-the-nation primary.
WBUR and NPR will also provide live special coverage of New Hampshire returns Tuesday, starting at 7 p.m.
Here's today's show:
WBUR's Anthony Brooks joins us live from Manchester, N.H., where he's talked to voters heading to and from the polls. Dante Scala, political science professor at the University of New Hampshire, is also with us from our temporary studio in Manchester. He and Ellen Fitzpatrick, history professor at UNH and author of "The Highest Glass Ceiling: Women's Quest for the American Presidency" discuss the latest campaign news out of New Hampshire. Lastly, we check in with WBUR's Simón Rios to learn what he's been hearing from voters and more about last night's Trump rally.
Also in this special hour, Radio Boston producer Zoë Mitchell visited a retirement community in Manchester, N.H., to talk with residents about the 2020 primaries.
Radio Boston's Chris Citorik also joins us to further describe the mood among Granite State voters.