How gender-affirming voice therapy helps trans people sound like who they are
Play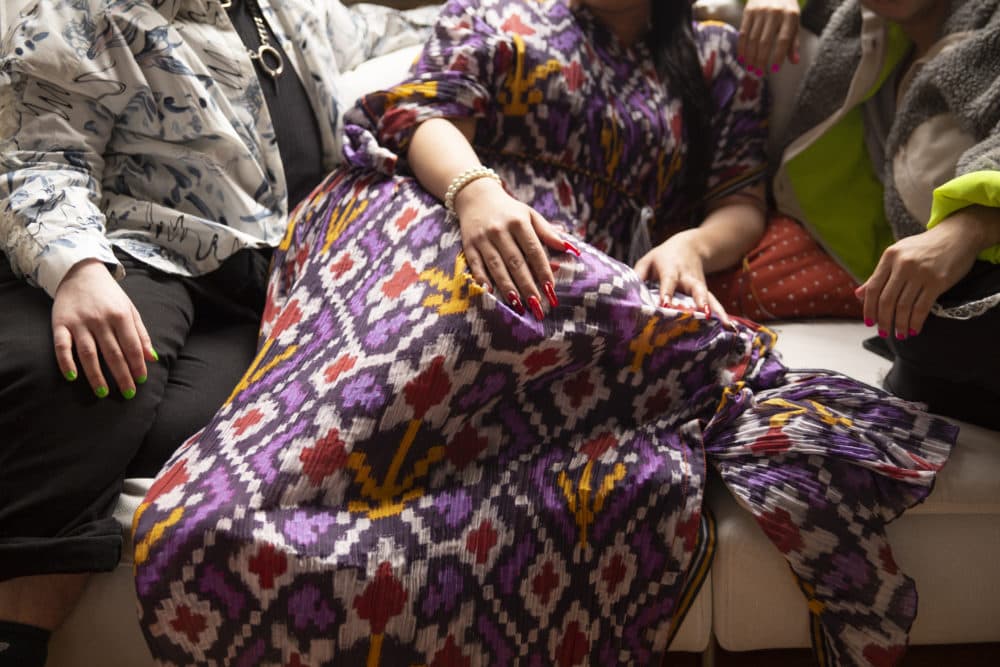 The human voice is a powerful thing. But what if your voice didn't represent who you are?
Within the transgender community in Massachusetts and beyond, that is a reality for many people who are transitioning from one gender identity to another.
That's where gender-affirming voice therapy comes in. It's a form of speech therapy, but the goal is to help a person craft a voice that feels comfortable and authentic to themselves.
"There's no recipe for finding your voice," said Laurie Korza, a speech pathologist at Northampton Atwood Rehabilitation Services who works with trans patients. "You have to work within what your voice can do. And we know that that can change."
Gender-affirming care like voice therapy recently became easier to access in Massachusetts. The state-funded health care program MassHealth OK'd the addition of procedures like breast reduction surgery and genital surgery to a list of covered, medically necessary care last year.
But trans health care is under attack in other parts of the country. Last month in Texas, for instance, Gov. Greg Abbott directed state agencies to investigate families of children undergoing gender-affirming care for child abuse. Several leading medical organizations have condemned the directive, and the American Civil Liberties Union is now suing Texas over it.
Discrimination based on gender identity is against Massachusetts law. Studies suggest banning or criminalizing gender-affirming care is detrimental to trans people's well-being. A 2020 survey found 40% of LGBTQ young people had considered suicide within the previous year, in part due to their gender identity not being affirmed by others.
Korza said her foray into gender-affirming voice therapy began when a patient came in for care for a different matter: Parkinson's disease. But that patient eventually asked if Korza could help make her "sound more feminine."
"I was honest and said, 'Well, I've never done that before, but I'm certainly willing to give it a try,' " Korza said.
Today, Korza estimates about one-third of her caseload is people seeking gender-affirming voice therapy.
"It was a big shift, because you do need to understand the safety aspects. You have to be open. And for me, I have to admit what I don't know," Korza said. "Everybody's different. You have to really tailor the program and the process to that individual and to where they are in their process. It continues to be a learning experience for me."
Dallas Ducar, a nurse practitioner and CEO of Transhealth Northampton, navigated her own gender-affirming voice therapy journey when she transitioned in Virginia.
In the beginning, Ducar turned to online resources and apps to work on developing her voice. But she said it took time, effort and in-depth research to find a therapist who could get her voice sounding just the way she wanted.
The process was also a learning experience.
"There was this thought that I had that, 'OK, there's a woman's voice, there's a man's voice. And I just need to get closer to the stereotypical woman's voice,' " Ducar said. "But the truth of it is that there's not one woman's voice. There's not one man's voice. There's not one nonbinary voice. Our voices are so diverse, and what matters so much more is our own authenticity."
The clinical side of voice therapy is multifaceted, Korza said. Developing a voice goes far beyond just raising or lowering the pitch someone speaks at.
"There's not one woman's voice. There's not one man's voice. There's not one nonbinary voice. Our voices are so diverse, and what matters so much more is our own authenticity."

Dallas Ducar
"There's body language, there is intonation, there are speech differences between genders, and gestural components and articulation that goes into how someone presents themselves," she said. "There's way more to it than just changing the voice."
As Ducar worked with her speech therapist to develop her authentic voice, some of that work also unfolded in public. At the time, Ducar was working on the Charlottesville-Albemarle Rescue Squad, a local emergency medical services provider.
The job required Ducar to make public announcements over the radio when ambulances arrived at a scene or at the hospital.
"I had to slowly transition my voice — in a very public setting, on a public broadband," she said. "To really be able to announce my voice to the world, it took so much individual work with that therapist initially, to say, 'You are worthy. Your voice is something you can believe in.' "
Voice therapy has a profound effect on trans people's lives, Ducar said, providing a stronger sense of confidence and comfort when they interact with the world. Within health care, Ducar said her goal is a more holistic approach to care that is responsive to gender identity.
"So many trans folks get silenced by society in so many different ways. I felt disempowered," Ducar said. "And now, I feel like I am able to speak my mind. I am able to speak my heart. I feel embodied, empowered and able to use my own voice to truly make a difference in the world and the lives of others."
This segment aired on March 2, 2022.