JetBlue Cuts And Consolidates Flights In Boston And R.I.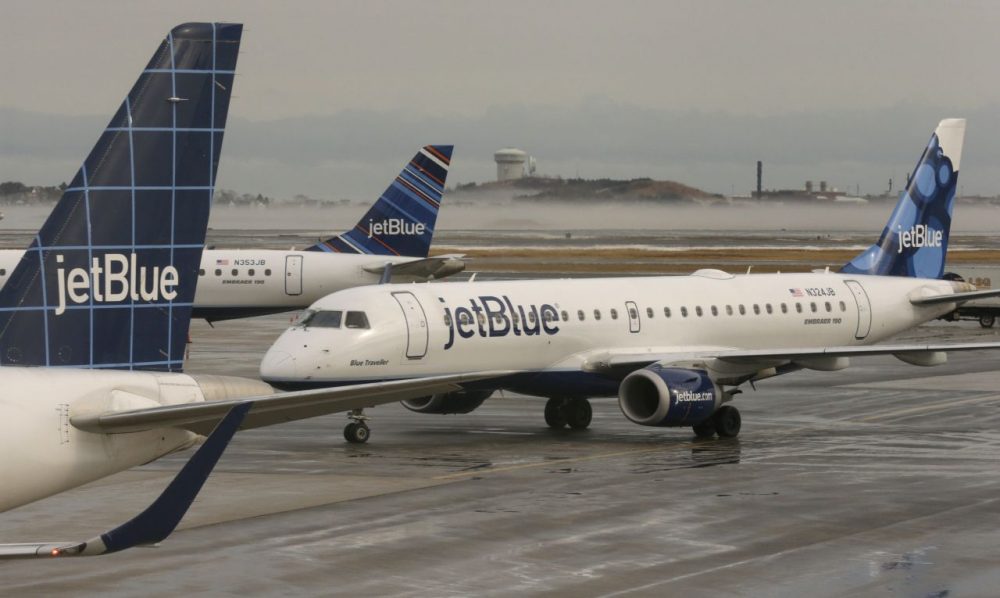 JetBlue is consolidating flights in five major metropolitan areas, including Boston.
The airline announced Wednesday that it will suspend flights from T.F. Green Airport in Warwick, R.I. and only operate flights in the region out of Boston Logan Airport for the next several weeks.
JetBlue — Boston Logan's largest carrier — said it wants to reduce excess flying. So, in regions where the airline flies into multiple cities, it will now operate in just one or two places.
The changes will take place between April 15 and June 10. The airline will go from its usual 180 departures out of Boston and Warwick, R.I. to just 28 flights.
"We face new challenges every day and can't hesitate to take the steps necessary to reduce our costs amidst dramatically falling demand so we can emerge from this unprecedented time as a strong company for our customers and crew members," JetBlue's head of revenue Scott Laurence said in a statement.
The airline is also consolidating flights in the New York, D.C., Los Angeles and San Francisco metro areas.
JetBlue already cut down all of its flights by 40% in April and May, and previously said it expects to make further cuts through July. Many other airlines have also scaled back their domestic and international flights.
Airports are much quieter these days amid the coronavirus pandemic. At Boston Logan Airport, travel has fallen by 93% — following a steady decline in passengers since late February and early March.
Officials have advised people to stay home and avoid any non-essential travel. Gov. Charlie Baker has asked visitors to self-quarantine for 14 days or not travel to the state at all.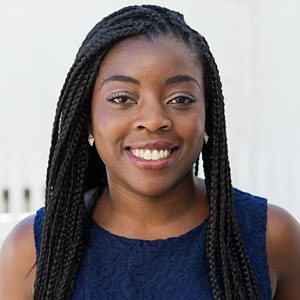 Zeninjor Enwemeka Reporter
Zeninjor Enwemeka is a reporter who covers business, tech and culture as part of WBUR's Bostonomix team, which focuses on the innovation economy.