Cognoscenti's Best Stories of 2021
This article is more than 1 year old.
We had high hopes for 2021. A trio of effective vaccines. Kids finally back in school. The promise of hot-vax summer. We even produced a piece in March, imagining what "life after the pandemic" might look like.
Of course, the "after" part hasn't happened, at least not yet. The writer George Saunders, a Cog favorite, recently wondered if the "before times" — all those years of what we thought of as normal life — was actually just a fortunate bubble. We don't know. As we write these words, the U.S. is on the precipice of yet another massive COVID surge, this one spurred on by the omicron variant. Our creeping dread and general weariness are reminiscent of 2020, but with vaccines, treatments and proven public health measures, we know how to keep ourselves and our communities safe. We've come a long way on this brutal road.
This is our moment to reflect on the year that was, because in spite of it all, in spite of how difficult it was in myriad ways — we're proud of the work we published and produced this year. The essays below tell our story of 2021, from the Jan. 6 attack on the U.S. Capitol, to the 20th anniversary of 9/11, to racist attacks on Asian Americans, to Joni Mitchell's legacy as one of the greatest songwriters of all time.
The essays below reflect our most-read pieces, as well as the writing that occupied the most space in our hearts and brains. We couldn't include all we wanted in this post, so please follow the #bestofCog2021 hashtag on Twitter for even more of our favorites.
It's been our privilege to do this work, and to continue offering a place to find smart thinking and connection. Thanks for reading and listening, and for giving us the gift of your time.
— Cloe Axelson, Kathleen Burge and Frannie Carr Toth
---
Our Most Read Stories of 2021
The 12 essays below are the Cog pieces that garnered the most reader attention by month.
1. Censure Won't Remove Trump, But It Would Hold Him Accountable. And Cause Big Problems For Republicans
Dealing with our current crisis requires more than removing Donald Trump from office, writes Charles Stewart III. It requires creating the conditions for elections to marginalize opponents of constitutional government. (Jan. 11)
2. In The Company Of Women: The Pandemic Void Only My Girlfriends Can Fill
It would be terribly unfair and unwise to expect my male partner and young daughter to fill the enormous void regular contact with my girlfriends provides, writes Nicole Rodgers. (Feb. 11)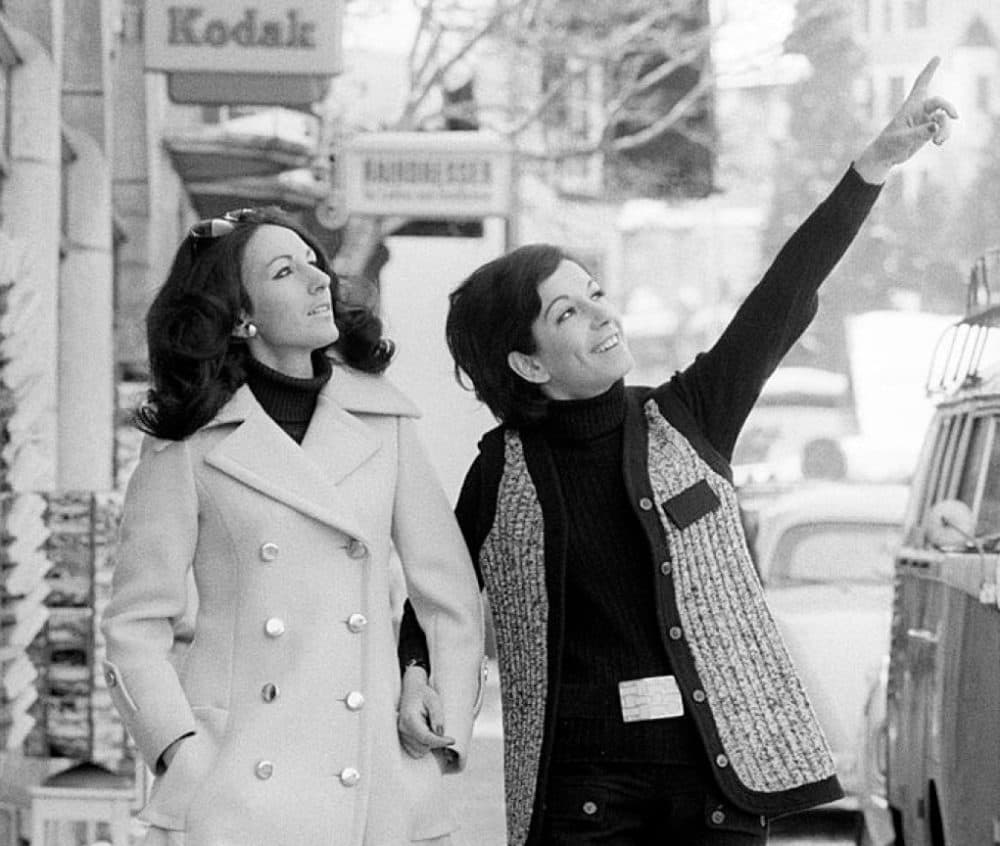 3. 'Just When You Think It's Over, It Comes on Again': My Year With Long-Haul COVID
One in three people who contract COVID still experience symptoms after nine months. Jodie Noel Vinson and her husband fell ill last March — 365 days later, she writes, it's still with us. (March 11)
4. Stop Billionaires From Buying Elections
Congressional Democrats have proposed a voting rights bill that is wildly popular across the political spectrum. That's a big problem for Republicans, writes Steve Almond. (April 1)
5. Why I Won't Quit My Mask. Not Yet
Wearing a mask isn't about eternal virtue signaling, writes Kaivan Shroff. For me, it's about acknowledging that our actions influence others. (May 14)

6. The U.S. Government Says UFOs Are Real, And So Do I 
Jim Sullivan swears he saw a UFO in 1972, when he was a 16-year-old high school student in Maine. Now, the Pentagon is preparing to release an unclassified report on unidentified aerial phenomena. (June 11)
7. The U.S. Women's Soccer Team Is All Of Us. Come On, Ladies, 'LFG'
The U.S. Women's fight for pay equity is the latest battle in a never-ending war to prove that women are good enough, writes Cloe Axelson. (July 23)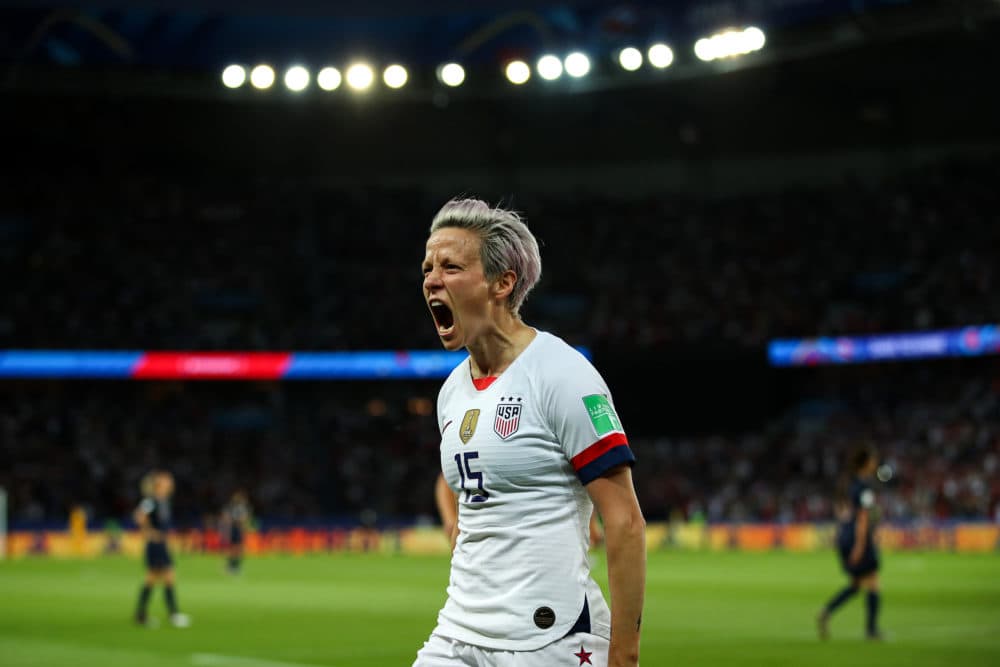 8. Swimmer Becca Meyers' Ordeal Shows Even The Paralympics Doesn't Listen To Disabled People
By refusing Becca Meyers, a deaf-blind swimmer, a personal care attendant, the U.S. Olympic & Paralympic Committee is treating her like a burden, writes Aimee Christian. That's the very behavior we want the Paralympics to change. (Aug. 3)
9. What's Missing From Back To School This Year? The Time To Heal
The desire to get back to normal means we've skipped a step, writes Neema Avashia — healing.  (Sept. 13)
10. 'Best schools' lists are meaningless — and could make segregation worse
These lists are not a measure of school quality, writes Jack Schneider. They are a measure of demography. (Oct. 19)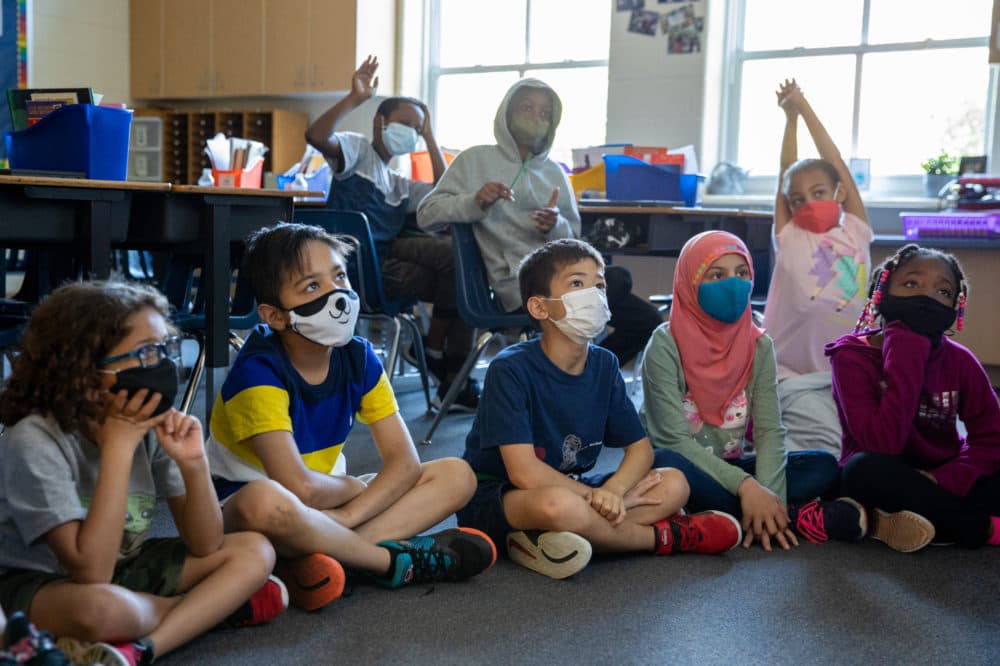 11. Being a family caregiver is enormously hard. Here are three reforms that would help
During her husband's medical ordeal, Gov. Jane Swift has thought a lot about the many advantages her family is fortunate to possess. Now she has some ideas about how to make the system better for caregivers like her. (Nov. 23)
12. Just say 'no' to the 'Elf on the Shelf'
I love Christmas, but my holiday season is already overstuffed with responsibilities, writes Lisa Papademetriou. I can't just Elf out, or I'll be a basket case by December 25.  (Dec. 10)
15 More Favorites from your Cog Editors
We are grateful to work with a community of writers who trust us with their stories and ideas. We only wish we could include more than 15 pieces! See a short commentary from us about what went into these essays, and why we love them.
1. We Asked 10 People To Imagine Life After The Pandemic. Here's What They Said
Nobody knows exactly what the world will look like after COVID. Uncertainty continues to reign. But for the first time in a long time, it feels like we can reasonably contemplate the future — we are no longer locked in the "perpetual present." (March 17)
CA: Friendship, aging, faith, education, work. We asked 10 contributors to write mini-essays, telling us how they thought different aspects of life might be changed by the pandemic. The result was this rich, wide-ranging piece. I've returned to it many times in the last several months, as "normal" continues to elude us. Contributor Joanna Weiss wrote about friendship in the compilation. She said, "I want to double-dip in the guacamole. I want to sip your cocktail to see if I like it, too." Me too, Joanna.
2. Singing Bollywood In The Sunroom: A Daughter Remembers Her Dad As He Was Before COVID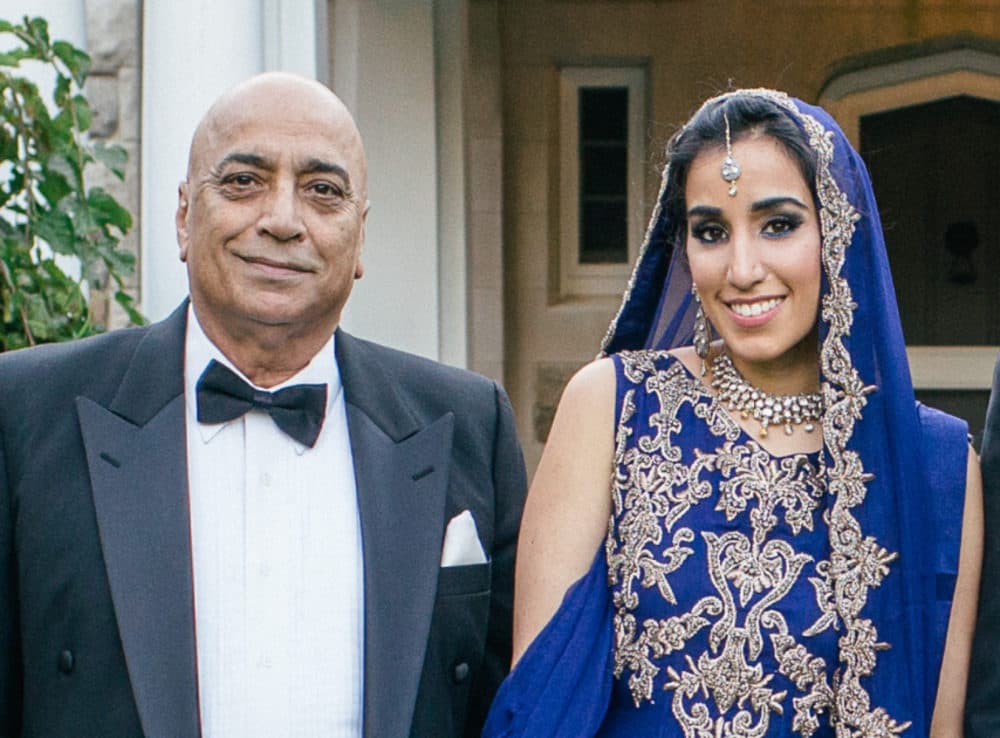 Salman Wasti was an immigrant, a professor, a lover of plants and a collector of things. He's also one of nearly 500,000 Americans who've died from COVID-19. Here, his daughter Noreen, remembers her father. (Feb. 19)
FCT: Produced in partnership with Faces of COVID, a project that aims to center the people behind the staggering death toll, this piece tells the story of Salman Wasti through the eyes of his adult daughter, Noreen. As Cloe wrote at the time, "it's a story about how we want to be remembered; and how sometimes, we see our loved ones more clearly after they're gone." On a personal note, this piece aired on my last day of work before leaving to give birth to my daughter. It felt pretty profound to wrap up a story about one family's devastating loss as my family prepared to bring a new life into the world. We've kept in touch with Noreen this year, and in the leadup to the first anniversary of his death, she wrote this searing essay. 
3. I'm Not Celebrating The Chauvin Verdict
I fear that congratulatory celebration may lead to complacency — a complacency that does not fully acknowledge that there have been and will be many George Floyds, writes Lee Pelton. (April 22)
KB: Lee Pelton, former president of Emerson College, has been an important voice on racism in America. He has described the racism he has endured – the n-word, traffic stops – and exhorted us not to fall prey to silent complicity or complacency as the country battles discrimination. He wrote this essay after Derek Chauvin was convicted of murder for killing George Floyd, once again reminding all of us that the fight is not over.
4. The Pandemic Taught Me I Had A Drinking Problem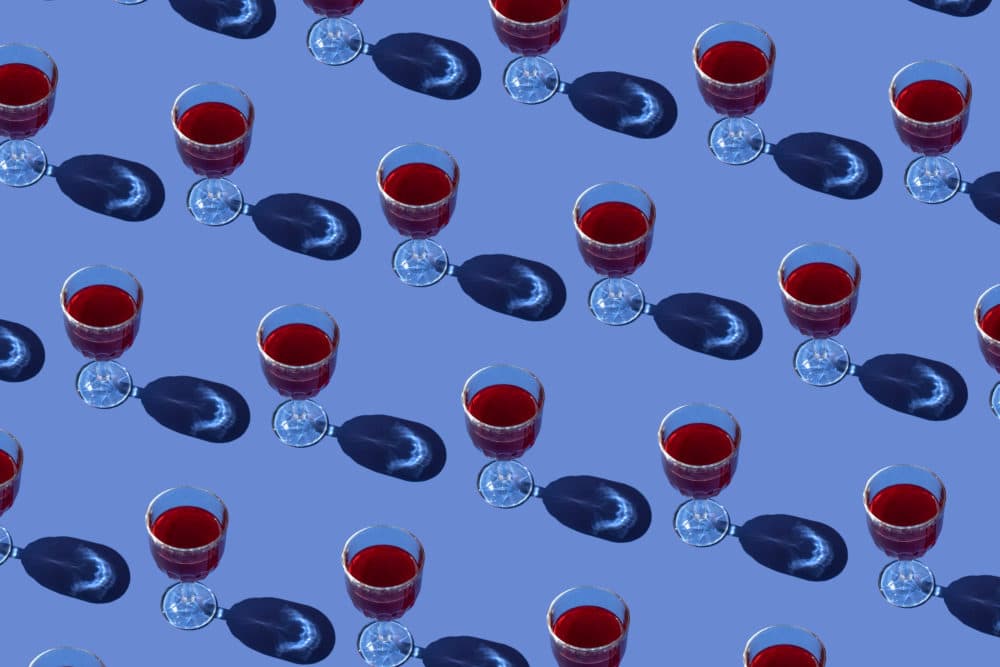 When a mom friend said she didn't think drinking was compatible with raising small children, I was genuinely perplexed, writes Erica Youngren. Would parenting be tolerable without it? (April 15)
KB: Many Americans have faced the pandemic – and subsequent lockdowns, uncertainty and isolation – by drinking more, according to studies. The World Health Organization warned this was a problem in April 2020 – yes, just one month into the pandemic. So we were glad when Erica Youngren wrote this honest essay about deciding to quit on Day 308.
5. I Am A Black Woman In Academia. Nikole Hannah-Jones's Tenure Saga Isn't Unique
The fiasco that ensnared Hannah-Jones is "old and ongoing," writes Kellie Carter Jackson. The number of Black women in tenured positions remains disproportionately low. (July 12)
FCT: I thought of Kellie Carter Jackson immediately when news broke that Nikole Hannah-Jones had been denied tenure at UNC. I figured that Jackson, as a Black woman navigating the slings and arrows of higher education, would have relevant insight. But I'd also worked with her in the past, and have always been struck by her ability to contextualize current events through the lens of American history and personal experience. Sure enough, she turned out a powerful essay which was pegged to Hannah-Jones — but was, more broadly, a scathing examination/indictment of racism in academia.
6. I Know The Water Is Coming. But I Can't Bear To Sell My Family's Cottage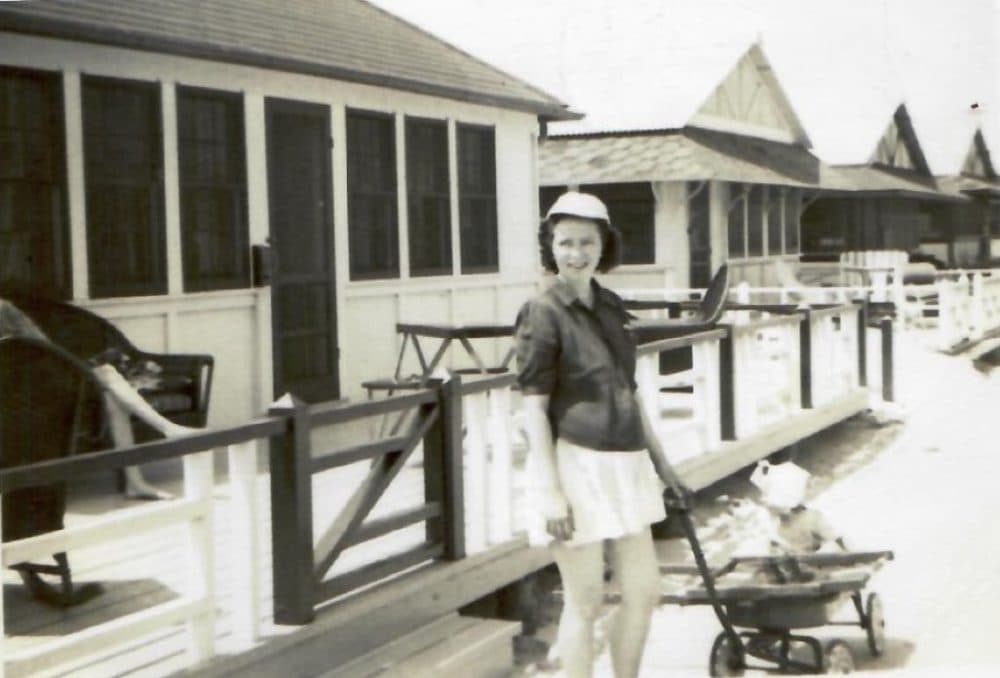 This house is the thread that holds me to my father, whom we buried in March with a seashell in his casket, writes Barbara Moran. (May 28)
KB: Barbara writes about her family's cottage in Breezy Point, a community of Queens, in an essay about family and loss and how sometimes, it's hard to know if the logical decision is the right decision. But she also illustrates the harsh, heartbreaking choices that climate change is forcing upon us.
7. Why 'A Case Of You' Is The Best Love Song Of All Time
Joni Mitchell's songs remain my lifelong companion, my provocations, my speed bumps, my streetlights, writes Julie Wittes Schlack, in this essay about the artist's 1971 classic, "A Case of You." (Feb. 12)
CA: We actually edited this piece in February 2020, just weeks before COVID turned our lives upside down. Then, in the fury of the pandemic, we had to set it aside. We resurrected the essay – and Julie's wonderful read – just in time for Valentine's Day 2021, which, like so many things, was colored by the pandemic. Listen to hear snippets from several interpretations of "A Case of You," including by Diana Krall, James Blake and Prince, and of course, Joni Mitchell herself. "Good, complex, enduring love makes you insatiable but sturdy," Julie writes.
8. As '9/11 Kids,' We Only Have The Stories Other People Tell Us About Our Dad

Sophia and Lindsay Cook were too young when their father died to have many memories of him. Now, 20 years after 9/11, they're still trying to understand who he was, and which parts of him live on in them. (Sept. 10)
CA: Everybody old enough to remember the attacks of 9/11 has a story from that day. They remember the weather or what they were doing or who they were with. Collective reflections of the event that changed the course of U.S. history are valuable, but on the 20th anniversary, Cog wanted to go beyond retreading people's memories. We wanted to go deeper, by asking people who experienced profound loss on 9/11 to reflect on their lives in the intervening 20 years since the attacks. We knew we found our story when we found Sophia and Lindsay Cook, who were 3 and 6-months-old when their 33-year-old dad died. This is a story about missing someone you've never really known, refuting a life of what-ifs and how confusing that can be.
9. A Veteran Considers America's Moral Failure In Afghanistan — And His Own Culpability
Former U.S. Navy officer Andrew Carleen considers America's hasty departure from Afghanistan — what he calls, "a betrayal of biblical proportions." (Aug. 17)
FCT: It's easy to sit on the sidelines, wring your hands and play Monday morning quarterback around issues of national security and diplomacy. But unless you've seen the quagmire in Afghanistan up close, it's hard to have real authority. We can all always count on Andrew Carleen for a clear-eyed assessment of U.S. military actions, and America's dizzyingly abrupt departure from the country after 20 years was no exception. 
10. Black Parents Give Their Kids 'The Talk.' What If White Parents Did, Too?

When writer David Janey's parents told him what to do — and not do — if stopped by the police, he became aware that the world was not as safe for him as it was for his white friends. (April 12)
KB: You won't be surprised to learn that David Janey is a published poet. The final paragraph of his essay begs to be read out loud. After we published Janey's call for white parents to give their children a version of "The Talk" – for them, a conversation about while privilege – the Aspen Institute named it one of the "Five Best Ideas of the Day."
11. When I'm Out In The Water With My Daughter
I could fill an ocean with all I still can't control, but after keeping my daughter so close, it's wonderful to see her paddle away from me, writes Sara Shukla. (Sept. 22)
CA: On its face, this essay is about learning to surf; on a deeper level, it's about a woman rediscovering a version of herself that got locked away during the pandemic. The radio version has in-the-waves commentary from Sara and some fun beachy tunes. After producing dozens of pieces about death and debilitating illness, I think this one helped to open up our hearts again. 
12. 'I Just Wish I Could Stay A Little Longer': Jack Thomas Considers The End Of His Life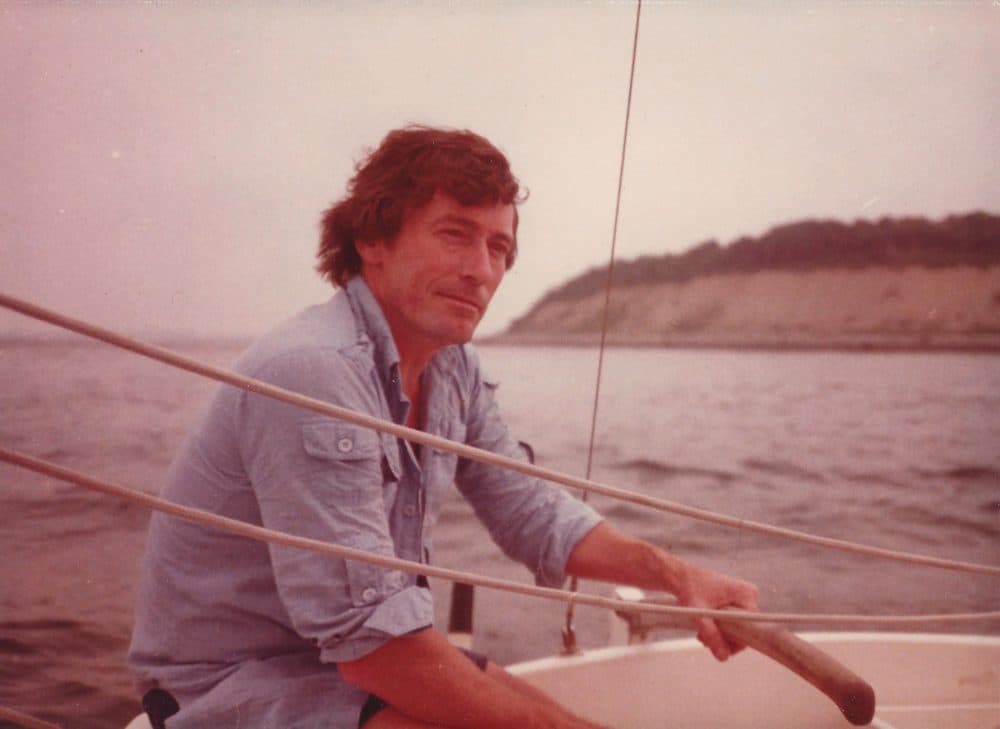 An inevitable part of life is the end of it. No one cheats death, of course. But most of us don't know exactly when our time will be up. Longtime Boston Globe reporter Jack Thomas is an exception. (Aug. 23)
FCT: This piece was originally published by the Boston Globe, where Jack Thomas spent almost his entire career as a journalist. We don't, as a rule, retrofit other news organizations' content into on air commentaries. But after reading this essay, we knew an exception was in order. Pandemic realities dictated that we'd have to do the recording remotely — via a confusing combination of zoom and voice memo apps. And yet, though we'd never met before logging on, he was 90 miles away on the Cape, and our connection kept going in and out owing to a lousy wifi connection, recording with him — his wife Geri by his side — was one of the most intimate experiences of my life. I'll never forget that hour and half, just as I'll never forget this piece and Jack's message that every day is a gift. 
13. After So Much Uncertainty And Loss, We Need The Grace Of Connection
Writer Adam Stumacher describes how a chance encounter with a former student gave him hope. (Aug. 30)
KB: I'm always excited to see a submission from Adam Stumacher in my inbox. He's not only a lyrical writer but a true narrative writer, a master of detail who makes real the people he describes. Here, he introduces us to Hau Nguyen, a former student.

I will forever run with Ahmaud Arbery, just as I walk in a world not designed for me, writes Jeff Davis, who founded the Boston chapter of Black Men Run. (Dec. 3)
CA: If you talk to Jeff Davis about Black Men Run, he'll tell you the group he helped establish in Boston is about much more than running. It's about Black men's physical, mental and emotional fitness, and about creating a safe space for men to be together and take care of one another. (The radio version lets you go along on one of their Saturday "Sankofa" runs.) As much anguish as Jeff articulates in this piece, there's joy, too: "I run for me, for my kids, for 'Maud, and a better Black future."
15. The Greatest Threat To Our Democracy Is Inaction
America can still demonstrate that an inclusive democracy based on civic ideals is possible, writes Gov. Deval Patrick. But it won't happen without accountability for Trump and his enablers, and fixing the flaws in our system that make the rise of demagogues so easy. (Jan. 12)
CA: Gov. Patrick wrote this piece the week after the attack on the U.S. Capitol, an event the nation is still reeling from nearly a year later. The governor unequivocally places responsibility for the attack on President Trump and his enablers, arguing that the act of "domestic terrorism" showed just how close American democracy is to breaking. Time will tell, but it does seem that the governor – in this piece from January 2021 – is foreshadowing themes of 2022, and the midterm elections to come.