5 Things To Do This Weekend, From Oscar-Nominated Shorts To Harlem Renaissance Chamber Music
This article is more than 4 years old.
From a global music festival to a dystopian circus piece, we've got you covered this weekend:
Through March 10, Depending On Theater
An animal support group, a neo-Nazi family, a sentient dumpling: These are just a few of the characters that populate this season's Oscar-nominated short films. You'll have ample opportunity to catch all of them at Boston area theaters before the Oscars Sunday night — with the ICA's screenings continuing for the next two weeks. (Check out critic Erin Trahan's picks of the shorts nominees and critic Sean Burns' preview of the Oscars.)
---
CRASHfest
House of Blues, Boston
Saturday, Feb. 23
The multicultural music festival returns with a characteristically globally-minded lineup — and with more locals than ever before, like the Balkan Sarma Brass Band and Veronica Robles and her female mariachi band. The Beninese star Angelique Kidjo headlines with her interpretation of the beloved Talking Heads album "Remain in Light."
---
Through May 3
For her newest exhibition at Urbano Project, Boston artist Chanel Thervil interviewed other artists and organizers of color about their experiences with racism, and then painted their portraits. Paired with audio clips from these interviews, the images Thervil produced wear the tight smiles of people confronted with racist microaggressions, and invite the viewer to inhabit these awkward and painful moments. (Read Arielle Gray's feature on the exhibit.)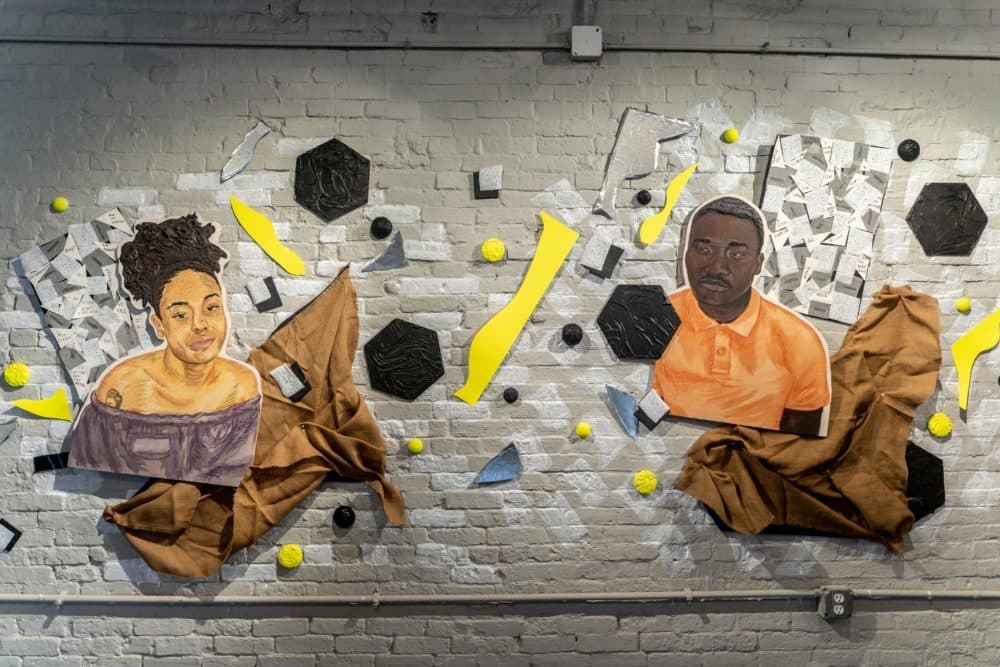 ---
Through Sunday, Feb. 24
French aerialist and director Raphaëlle Boitel presents a dance-circus hybrid that tells an architypal man-versus-machine tale set in a dystopian future. The audience is implored to detach from its devices and get lost in Boitel's enchanting choreography. (Read Jacquinn Sinclair's feature.)
---
Friday, Feb. 22
Florida's Core Ensemble performs "Of Ebony Embers: Vignettes of the Harlem Renaissance," a chamber music theater piece that combines the poetry of Langston Hughes, Countee Cullen and Claude McKay with the music of jazz greats like Duke Ellington and Charles Mingus.