How Boston T riders, drivers and bikers get around the city
Need to make your way around the Boston area? There's good news and bad news. Good news: Boston is home to the country's first subway system! Bad news: Boston is home to the country's first subway system.
We call it the MBTA, or the "T," for short. It's got trains, almost-adorably old trolleys, buses, a bus that we pretend is a subway and ferries. It's even got an unofficial theme song. But, the T has also come under the watchful eye of federal regulators recently due to a slew of safety incidents. The T is under the process of digging out from several decades of disinvestment and neglect. And the COVID-19 pandemic's impact on finances didn't help.
Love it or hate it, it's the system we have. Otherwise, you could give walking or biking a try (and we have many tips on that below). Or, brave navigating Boston's curvy, narrow streets and suffocating traffic. But hey, it's sort of a rite-of-passage as a local resident to complain about it all.
So, let's get into what you need to know:
Want to take the train?
The MBTA has four main subway lines, plus 12 commuter rail lines, that run through the city. You can pay per trip or buy a pass for unlimited trips over the course of a day, a week or — most popular among regular riders — a month. (Kids who are 11 years or younger ride for free, and there are discounts for seniors, students, low-income young adults and those with disabilities.)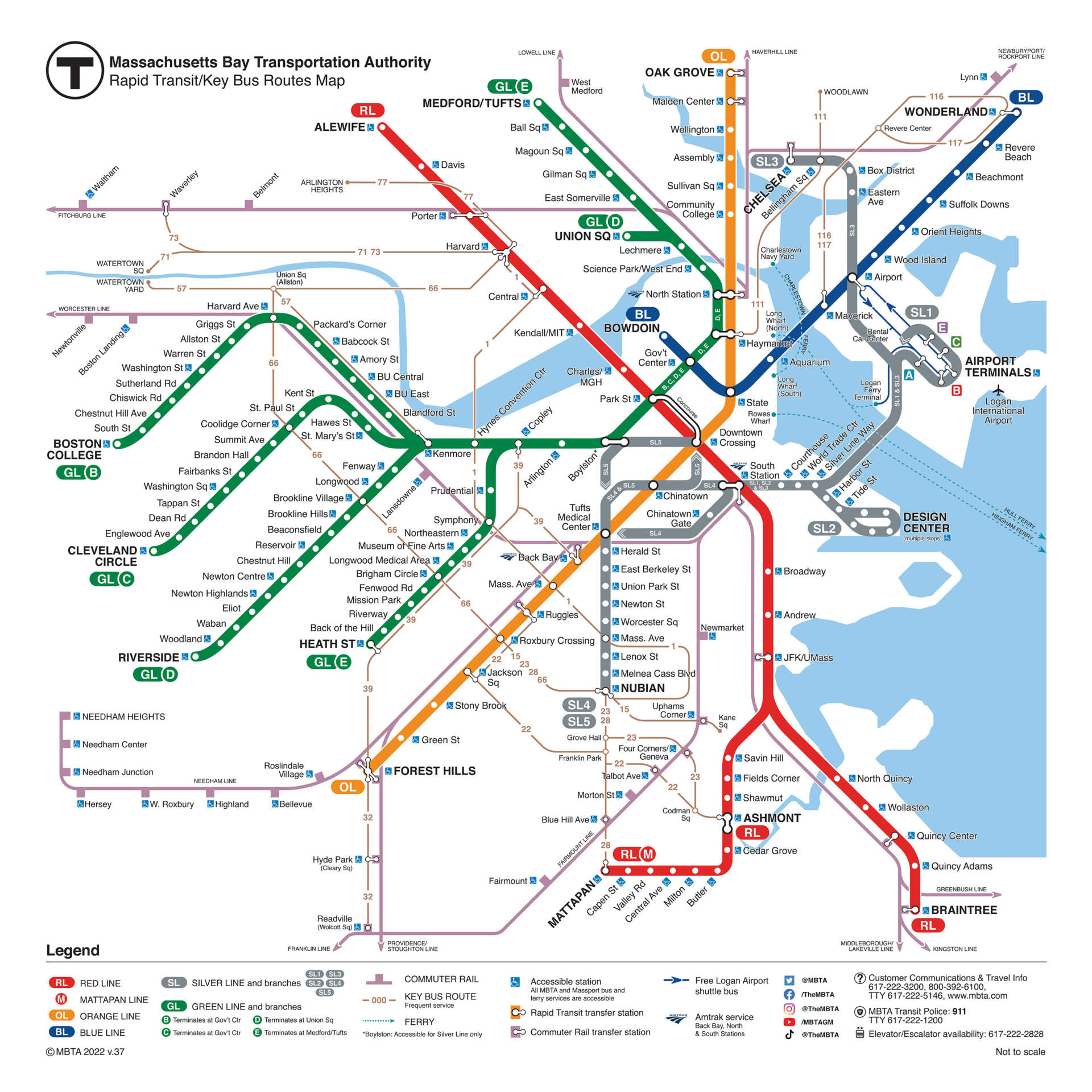 While the T is trying to upgrade its fare collection system, your best option for now is to load money onto ​​what's called a CharlieCard or paper CharlieTicket. (The CharlieCard is actually named after the main character of that aforementioned song. Pretty quaint, for better or worse. You'll notice that's somewhat of an ongoing theme with the T.)
If you plan on staying in town awhile, you'll want the more durable plastic CharlieCard. They're totally free (not counting the price of your fare). For years, you could only get them at select locations, like the T's CharlieCard Store in Downtown Crossing, local city offices and libraries and various retail stores. But now, the T has installed new fare vending machines that dispense CharlieCards at almost all subway and Silver Line stations. (You won't find them at all of the Green Line stops.)
Here's what you need to know about the different lines:
---
Consider the bus
Maybe less glamorous than the subway, but the T's buses will take you many places the subway doesn't — and the agency is putting a lot of effort toward expanding the system.
The routes are currently numbered from 1 to 716, and they're divided into two groups:
First, there's the "local" routes that crisscross through Boston and its inner suburbs. They cost $1.70 a trip. There's also a $55 monthly pass for unlimited local bus trips.
Then, there's the regional "express" bus routes that go out as far as Bedford, Salem, Nahant, Hingham and Waltham — and cost up to $4.25 a trip (or $136 a month).
You can use the T's trip planner to find which routes work best for you. Or download the full map on all the current routes. But note: it won't look that way forever. The T is currently in the process of redesigning and expanding its bus network. The plan will increase service for growing cities like Everett and Lynn, as well as job centers like the Longwood Medical Center. The T ultimately aims to make up to 50% of its weekday routes run buses every 15 minutes or less.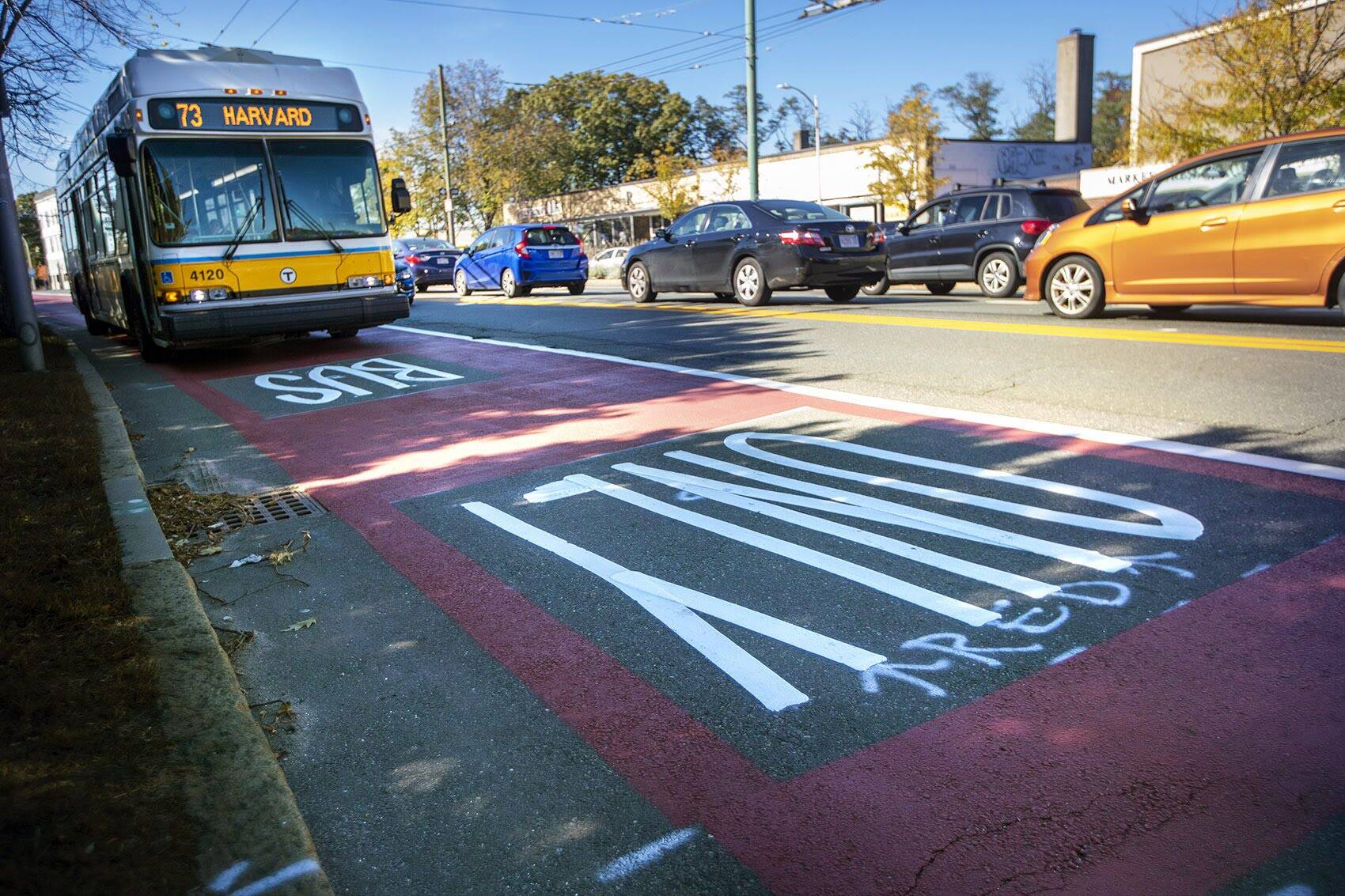 The revised bus map will be phased in over the next five years, but you can see what the T is ultimately envisioning here.
One tricky problem for the T is a shortage of bus drivers. Not only does that present a challenge for its future plans, it also means the current network is beleaguered by dropped trips. (As of spring 2023, the T estimated that it is canceling one in every 20 bus trips.)
However, there's one unique aspect about the bus system: Some routes are completely free. Thanks to an initiative championed by Boston Mayor Michelle Wu, three routes — the 23, 28 and 29 — running through Roxbury, Dorchester and Mattapan will be free to ride until at least 2024.
Most popular bus routes, according to state data:
---
Two if by sea?
Depending where you live, you may want to make like the British and come to Boston by boat. And man, it's hard to find a commute with a better view.
The MBTA runs three year-round ferries through the Boston Harbor to skip road traffic and train delays.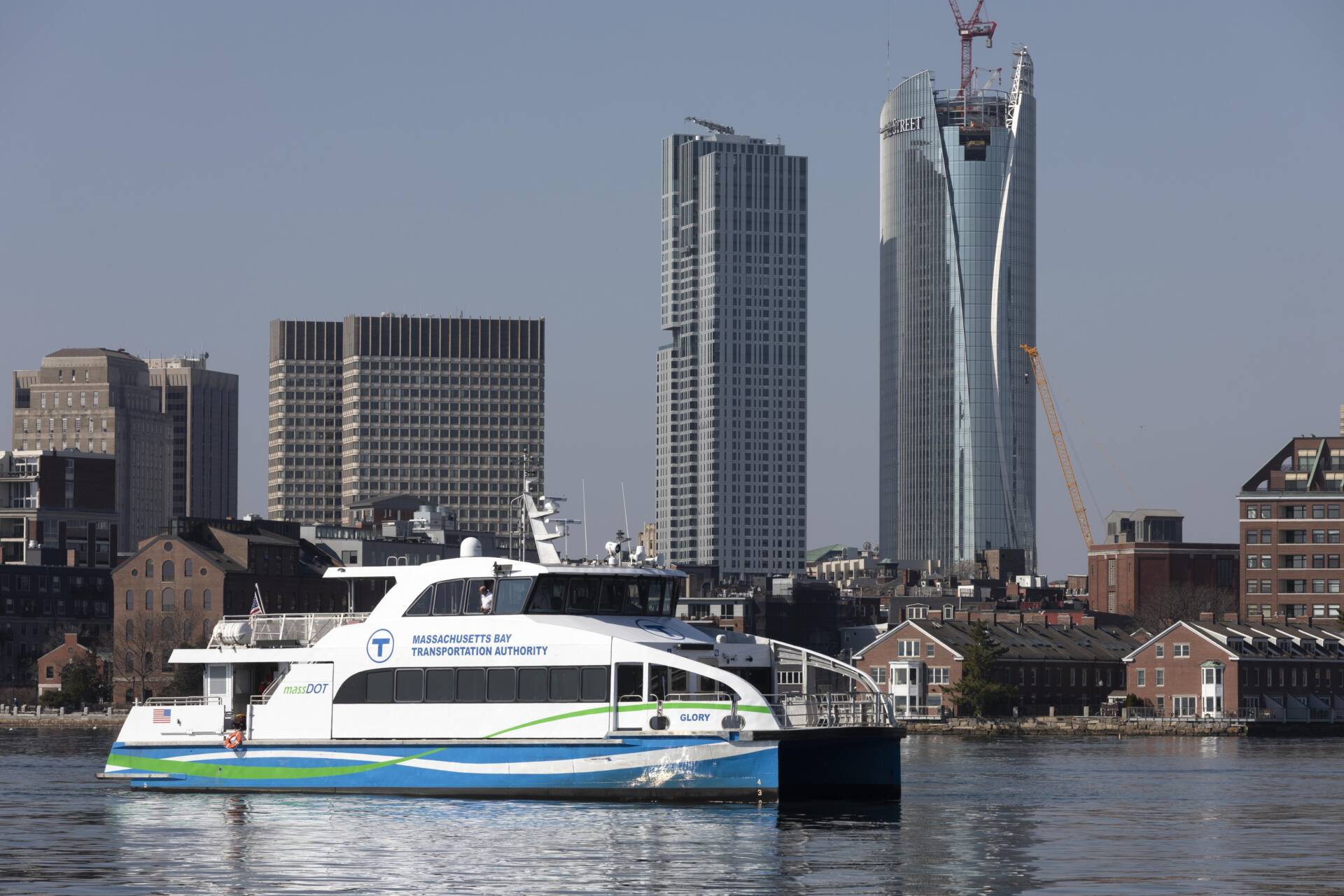 One runs between Charlestown's Navy Yard and Long Wharf on the downtown waterfront, and costs $3.75 each way (or $90 a month for unlimited trips).
And then there are two commuter ferries — one that runs back and forth between Hingham and Rowes Wharf and another that runs between Hingham, Hull, Logan Airport and Long Wharf. Those two are priced closer to the commuter rail: $9.75 a trip or $329 a month.
The T is testing a seasonal East Boston ferry — running every 30 minutes between Long Wharf and Lewis Mall Wharf during the day.
Outside the T's purview, there are seasonal municipal-run ferries linking Boston to Salem and Winthrop during the warmer months. Plus, the private ferry to Provincetown is your quick shot from Boston to the Outer Cape during the busy summer months.
---
What if I plan on driving?
Feeling brave enough to face Boston's winding, Masshole-filled streets? If you don't have your own driveway or private parking space, you very well may need to register for a residential parking permit.
You'll have to register your car in Massachusetts first (which costs a chunk of change if you're moving from out of state). But it's free to apply for a parking permit in Boston (as it is in Quincy). And in neighboring cities like Cambridge, Newton and Somerville, on-street parking permits for resident-only areas cost you between $25-$40 each year.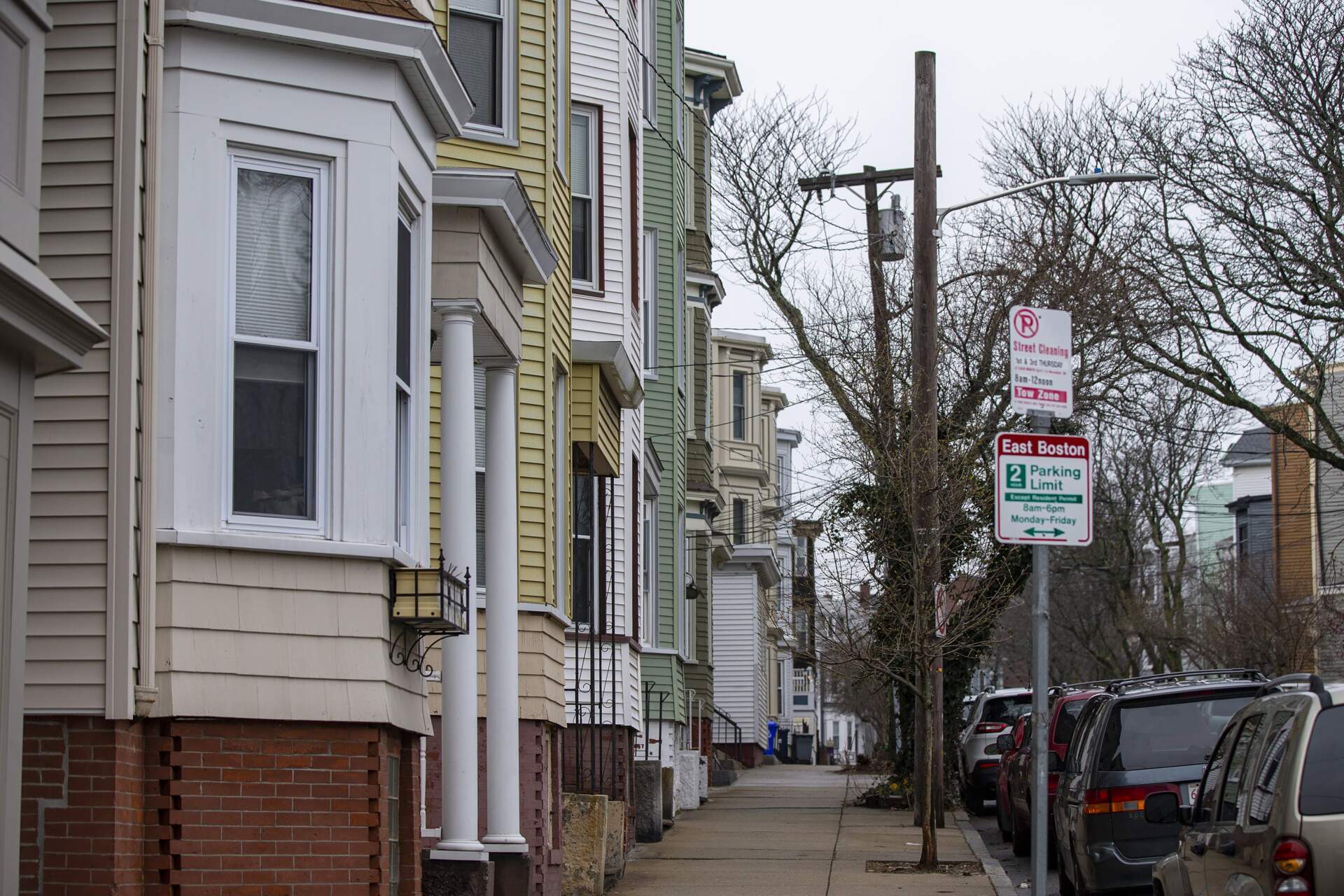 Moving to Brookline? Better hope you have off-street parking. That's because the town generally bans overnight parking on its streets, even if you're a resident. If you don't have a private space, you can pay $100 a month for an overnight spot in a few town-rented lots, but those have long wait lists. And while town officials admit that reality can be a hassle, the only remaining option is to risk parking tickets.
Boston area streets themselves can also be a challenge.
But first, let's debunk a myth: There's no truth behind the urban legend that Boston's crooked streets are based on 17th-century cow paths. Historians say the real reason is just the unorganized fashion in which everyone in 1600s-era Boston tried to build their homes on what was still just a tiny peninsula. (That's why Back Bay, which is filled-in marshland, is one of the few places where the streets are an easily navigable grid.)
Either way, the twisting layout — not to mention some of the treacherous rotaries — can be confusing for newcomers. So don't drive like a full-blown Masshole from the get-go.
And remember, when it snows, you may need to move your car. Boston has a map of roads where on-street parking is banned during city-declared snow emergencies, and surrounding cities may also restrict parking on certain sides of the street when there's a big winter storm.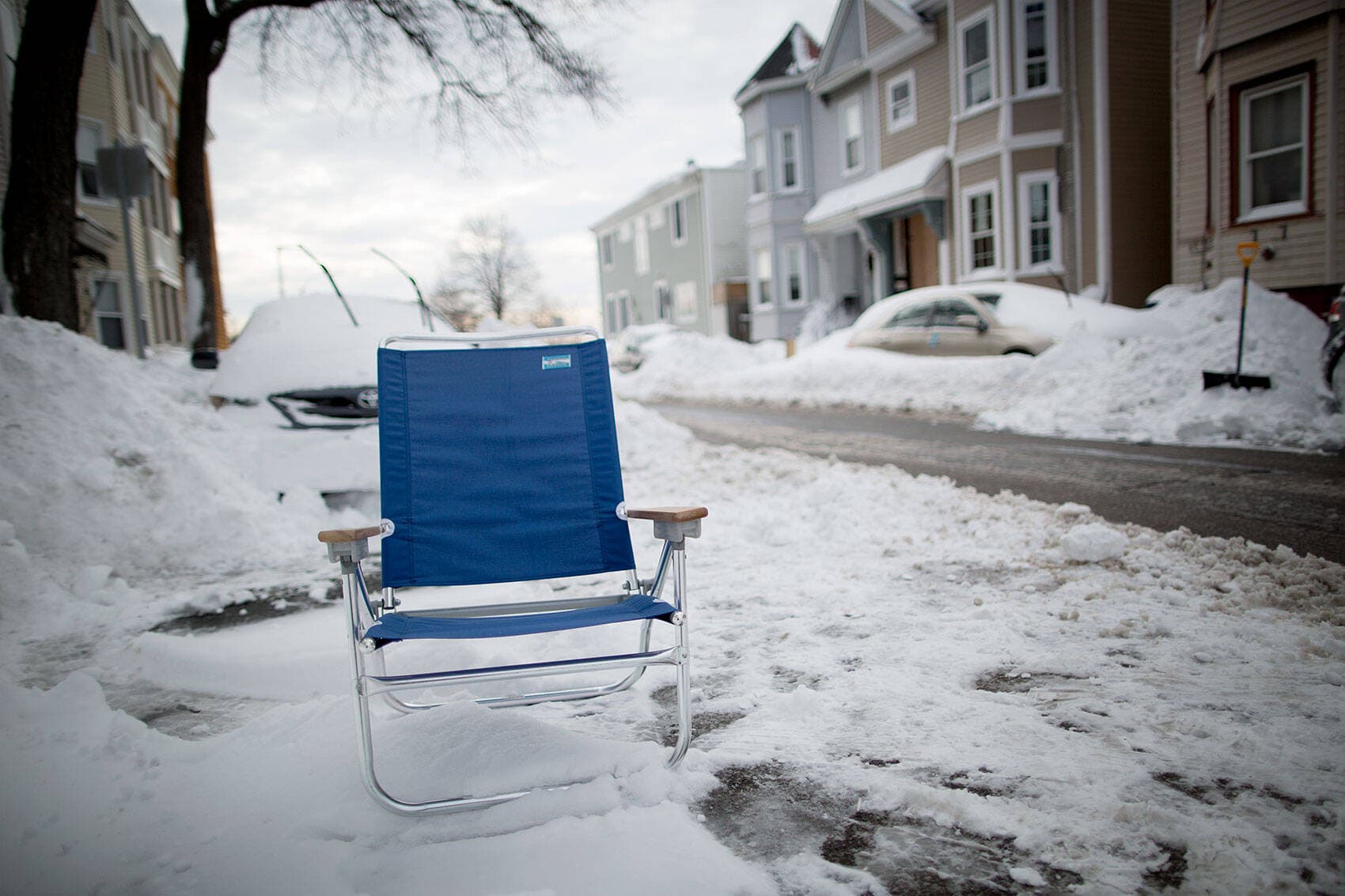 You'll also want to get familiar with the region's old, strange tradition of space savers (in order to avoid what can often be harsh retaliation). After shoveling out an on-street parking spot, many residents will leave chairs, traffic cones, trash cans and other random household crap to save the spot and ensure no one else takes advantage of their hard work. And with the exception of the South End, the city allows this! You just have to remove the space saver within 48 hours of the snow emergency's end.
---
Or try two wheels
Biking on Boston's busy narrow streets can be intimidating, if not downright dangerous — and officials know it.
The city is working to expand its off-street bike paths and separated bike lanes. Right now, officials are focused on closing gaps in the current network — particularly along busy corridors already used by bike commuters. But the ultimate goal is for 50% of Boston residents to be within a three-minute walk of "a safe and connected bike route" by 2025.
It's undoubtedly a work in progress, but you check out the current network of bike paths and lanes (and follow the city's progress) with this online map.
That said, the area already offers a few convenient — and scenic — biking corridors.
There's over 20 miles of bike paths along the Charles River, stretching from Charlestown to Cambridge to Watertown to Newton to Waltham. (Try not to fall off your bike while you gaze at the beautiful skyline view from the Cambridge side of the river.)
The Southwest Corridor also provides an almost-fully off-street bike path along the Orange Line route, from Jamaica Plain through Mission Hill and Roxbury to the South End. And don't forget about the Neponset Greenway, which runs along the border of Boston and Milton to the Squantum Point at the mouth of the river.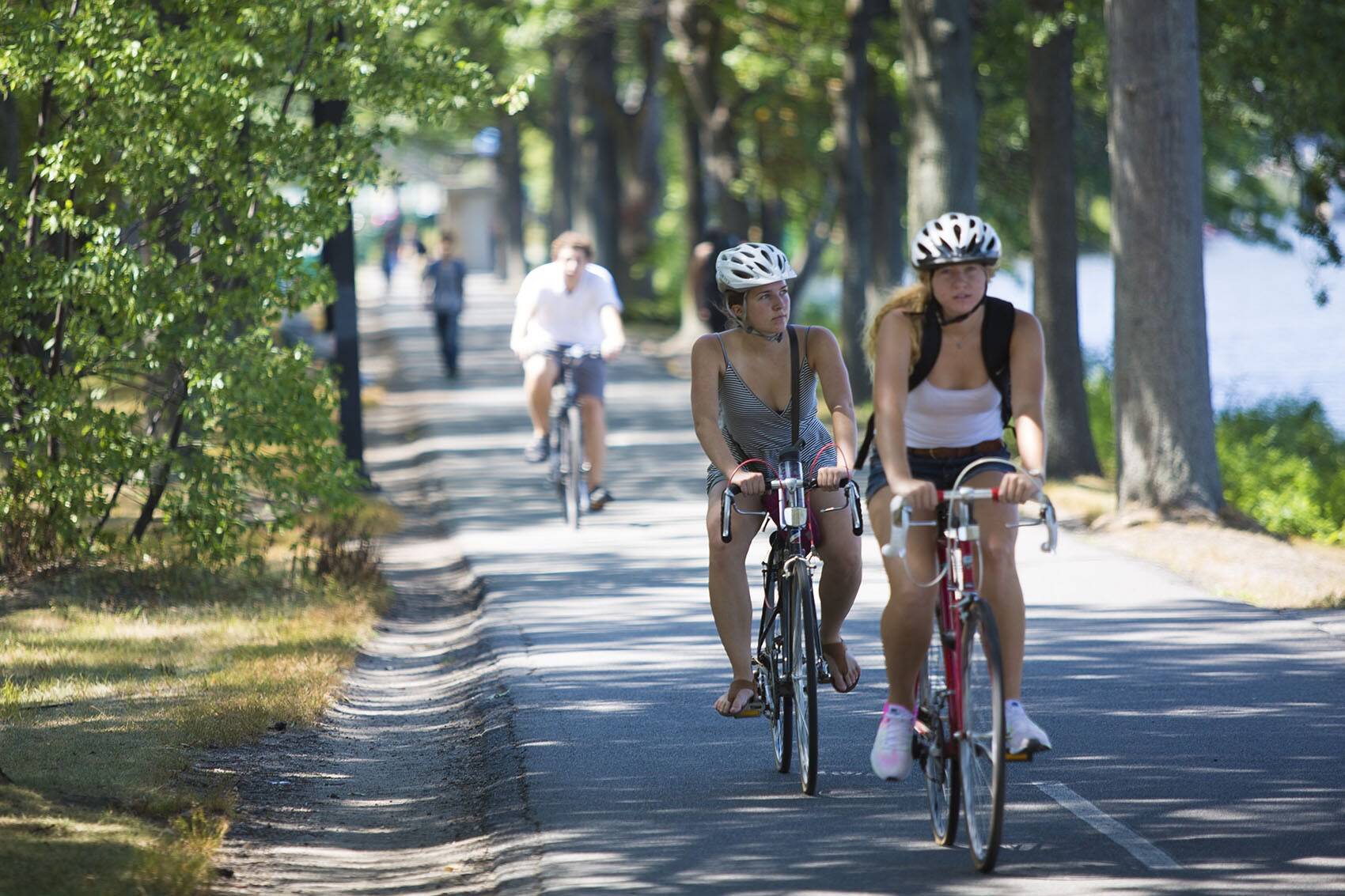 And from the north, an emerging network of bike paths is making it possible for residents as far up as Lynn and Bedford to commute on two wheels. The historic Minuteman Bikeway runs down through Bedford, Lexington and Arlington to Alewife Station in Cambridge — where it also links up with Somerville's expanding community path. (The bikeway also has plenty of historic sites and eateries along the way.)
Meanwhile, the still-in-progress Northern Strand Community Path winds up from Everett through Malden and Saugus to Lynn. (Eventually, a bridge across the Mystic River will connect it to the Orange Line at Somerville's Assembly Square.)
Even if you don't own a bike, you can take advantage of these bike paths and lanes with the municipality-sponsored BlueBike bike share system. Single rides up to 30 minutes cost around $3, or you can get an annual pass for about $150.
Read more on Bluebikes pricing here or explore the map of the hundreds of stations.
---
Or on two feet
When it's not blisteringly cold out, Boston's a pretty good city to walk around, too. Compared to other more sprawling cities across the country, Boston has denser, smaller neighborhoods, especially downtown. In fact, the city has a higher Walk Score than its ratings for transit and bike ratings.
A stroll from Beacon Hill to Fenway Park takes 35 minutes, as long as you avoid those weekend crowds on Newbury Street. A jaunt from Boston Common to the North End for a cannoli takes just 15 minutes each way. And you can take the Rose Kennedy Greenway and get from Faneuil Hall to the Seaport in about the same amount of time.
All that said, don't underestimate how far Boston's city limits span. It's a solid eight miles from downtown to Boston's most southwestern neighborhood, Hyde Park.
But if you have time to spare, there is a lot of leafy green space to explore. The Emerald Necklace network of interconnected parks has lots of options for recreational walks (or runs). If you're even more adventurous, check out WBUR contributor Miles Howard's guide to hiking through 25 miles of green space in Boston.
---
Get out of town
Logan International Airport is super close to Boston's downtown compared to other cities' airports. But it is across the harbor in East Boston — which can make getting there a bit of a challenge from most parts of the city.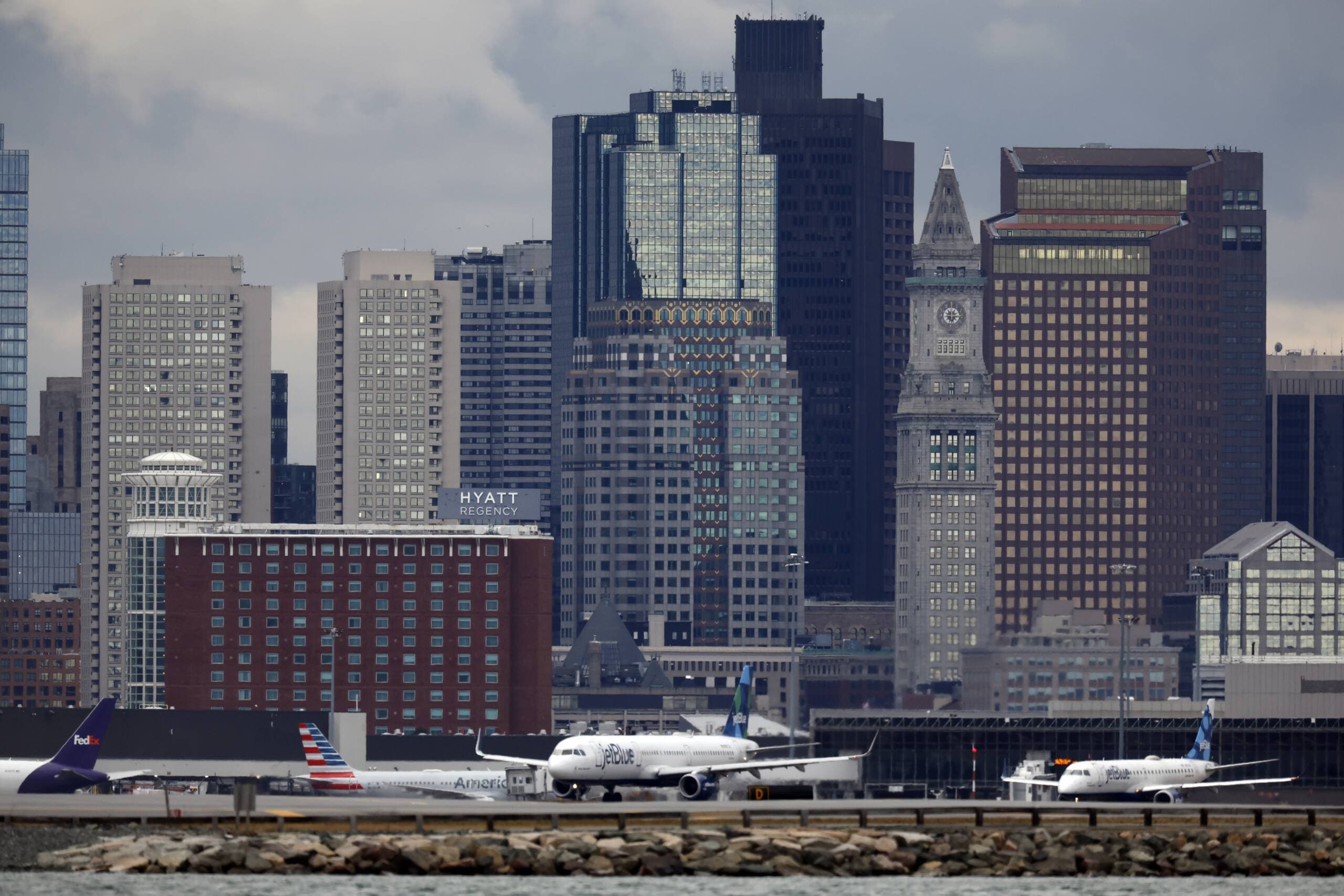 By car
You can always just drive to the airport yourself and leave your car in the parking garage for $25 a day. Or take an Uber or Lyft, which will typically run you upward of $30-$40 from Boston and its inner suburbs. (Or find a friend willing to drive you and eat the small toll.)
Just make sure to check the traffic first and leave yourself extra time during rush hour. Additionally, officials are closing the aging Sumner Tunnel (which carries vehicle traffic back from Logan and East Boston to downtown Boston) for repair work on most weekends, as well as other extended periods. Traffic by the airport will be worse, and those driving back will likely face circuitous detours.
By train
The T is a cheaper option to get to the airport — and in some cases it might be faster, too. There's a free bus from the Blue Line's Airport station that loops by all the terminals — which is the quickest option from downtown Boston. It also may be the best option if you live along the Green or Orange lines. Meanwhile, Red Line riders can grab the Silver Line at South Station. (The SL1 runs a little lasso-shaped route from South Station to all the terminals.)
A little travel hack: The Silver Line is free for those departing the airport, which gives you access to the entire MBTA subway system for free, too.
By bus
The airport also runs a bus service called the Logan Express that costs just $3 for a round trip from Back Bay — and is free for children up to the age of 17. It also stops as far out as Braintree, Framingham, Peabody and Woburn for $9. (Parking at those suburban stops costs about $7 a day. Not bad!)