What To Know About Coronavirus In Mass. Today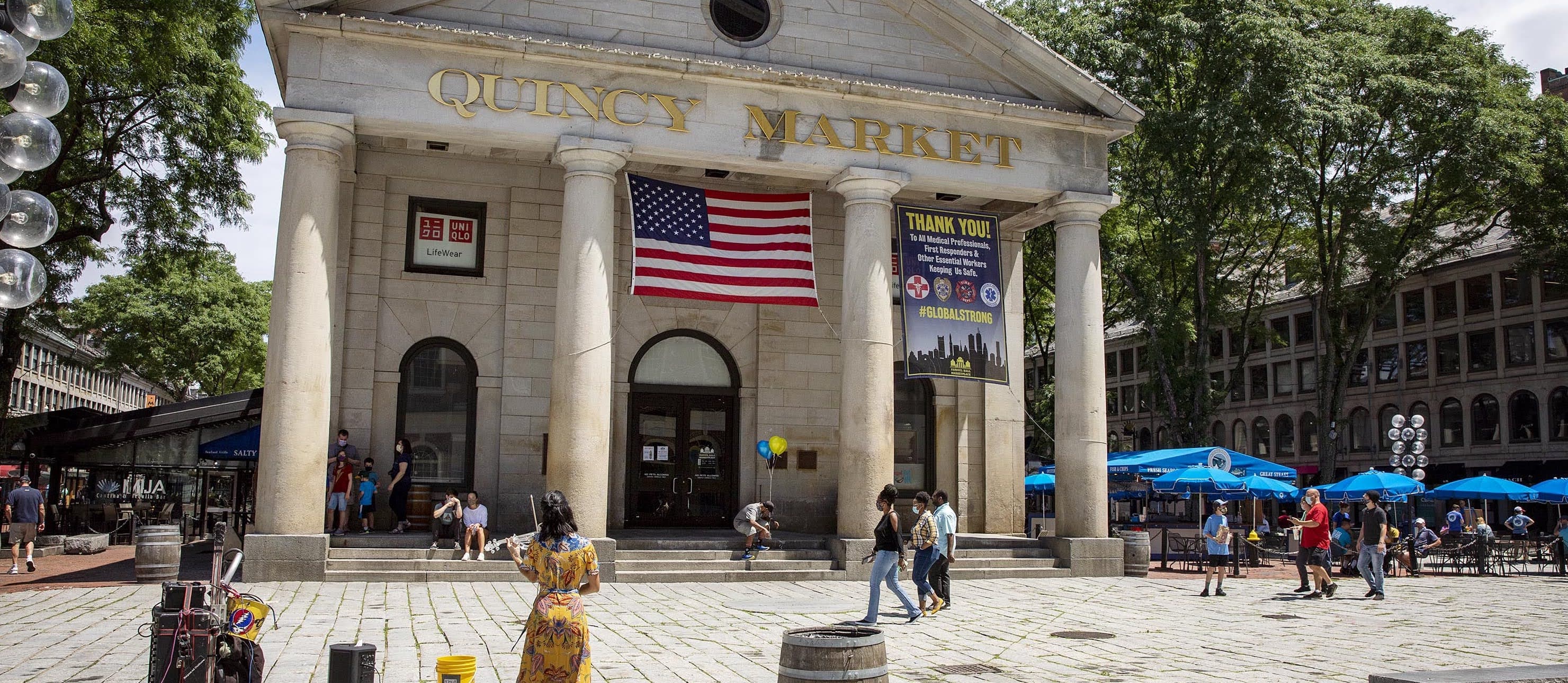 Get Caught Up
The state Department of Public Health reported 28 new deaths Wednesday due to COVID-19, bringing the statewide death toll to 8,081. State officials also reported 157 new confirmed and probable cases, bringing that total to 109,143. There were 10,190 new molecular tests reported, raising that total to 1,079,648. (See our charts and map for a more detailed breakdown.)
More than 100 school committees across Massachusetts are calling on state officials to fully reimburse them for all coronavirus-related expenses. The committees all passed identical resolutions, saying it's costing the average school district an additional $1.8 million to safely reopen this fall under current guidelines. They say  added expenses include additional staffing, increased transportation costs and more materials.
Contact tracers make daily calls to people in isolation because they are positive, or in quarantine because they've been exposed to the coronavirus and must wait 14 days to see if it develops. TheMassachusetts Community Tracing Collaborative estimates that between 10%-15% of cases request assistance. Their requests are referred to care resource coordinators.
Boston is temporarily turning some city parking lots into drive-in movie theaters this month. Movies will be shown on the big screen Wednesdays at the Boston Convention and Exhibition Center and the Wentworth Institution of Technology starting next week.
The Cape Cod National Seashore opens today, with coronavirus-related safety guidelines in place. The seashore says two of its six beaches will not have lifeguards. Visitor centers and public showers will be closed, but bathrooms will be open and sanitized on a regular basis.
A WBUR review of emails between federal health agencies and the commonwealth reveals weeks of downplaying the threat of the virus. As late as mid-March, U.S. officials kept saying Americans had a "low" risk of catching the coronavirus, even as the number of positive cases was rising. The mixed messages may have delayed action by the state — and left the public in the dark.
Massachusetts is in its seventh week of reopening. New cases continue to drop, despite the fact that restaurants have started on-site dining again and many businesses, including nail salons and retail stores, are allowed to welcome customers back. Infection rates have held steady in recent weeks, even after large protests following the killing of George Floyd. Health experts explain why we haven't seen the predicted spike in coronavirus cases.
Resources, Photos And Charts
This article was originally published on March 09, 2020.