What To Know About Coronavirus In Mass. Today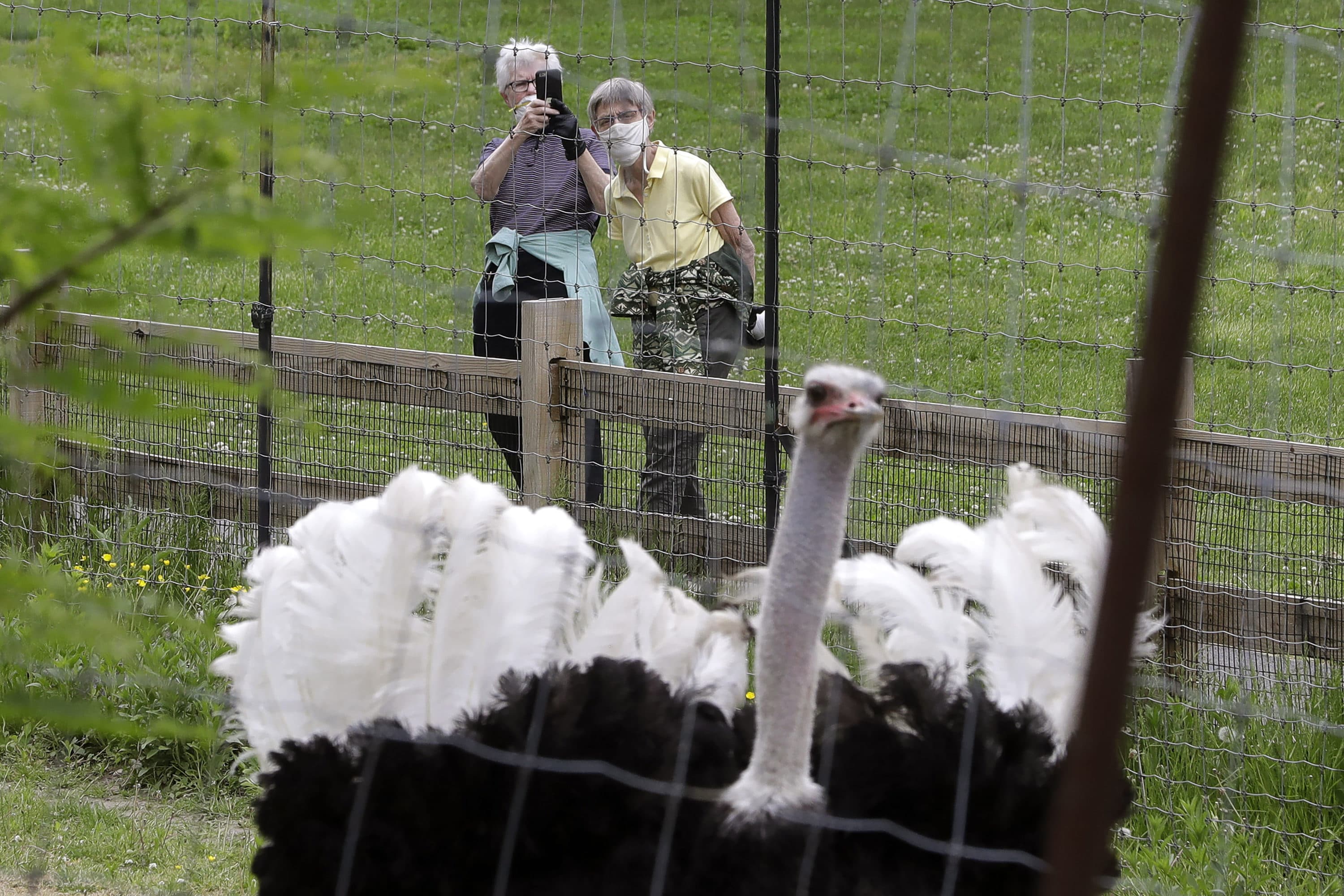 Get Caught Up
The state Department of Public Health reported 93 new deaths Thursday due to COVID-19, bringing the statewide death toll to 6,640. State officials also reported 675 new cases, bringing the total number of confirmed cases to 94,895. There were 10,179 new tests reported, raising that total to 562,323. (See our charts and map for a more detailed breakdown.)
There will be no Boston Marathon in 2020. The Boston Athletic Association, in consultation with municipal, state and health officials, have decided to skip this year's running of the world's oldest marathon, opting instead for a week of virtual events held online.
Prisoners' Legal Services of Massachusetts is pushing for the release from isolation for some immigrant detainees at the Bristol County House of Correction. The advocacy group says they've been isolated for nearly a month following an altercation with corrections officers. The Bristol County Sheriff's Office says detainees are in single cells during the investigation into the incident.
A growing body of research suggests that coronavirus patients may only be contagious for five to 11 days after the first onset of symptoms. This may have been the case for Amanda Joyce, a labor and delivery nurse at Newton Wellesley Hospital.
New figures show more than 80 nursing homes and other long-term care facilities in the state have had at least 20 residents die of COVID-19. It's the first time the state has released data on the deaths. Nursing home residents make up 62% of coronavirus-related deaths in Massachusetts.
Boston-based Celtic punk rock band Dropkick Murphys perform a live benefit show tonight from Fenway Park. The band will be playing to an empty stadium, but the show will be live streamed at 6 p.m. on their website. Lead singer and founder Ken Casey says the funds raised during the concert will go to Habitat for Humanity, The Boston Resiliency Fund and Feeding America. Bruce Springsteen will join the live stream from another location.
Resources, Photos And Charts
This article was originally published on March 09, 2020.