Fishing For An Arts Gift? We've Got You Covered
Theater
You know the cliché that some actors are so good you'd pay to watch them read from the phonebook? Three-time Tony winner and erstwhile (1991) A.R.T. Hamlet Mark Rylance is such a one. "Nice Fish" is about ice fishing. And it snowshoes into the Loeb Drama Center in an A.R.T. production Jan. 17-Feb. 7. Conceived, written and adapted by Rylance and avuncular Minnesota prose poet Louis Jenkins from the latter's oeuvre, "Nice Fish" centers on two bundled-up guys tending their poles while — as the St. Paul Pioneer Press put it — "swapping meditations on life's Big Questions." One of the philosopher fishermen will be Rylance, who gave the TV-watching world a preview by reciting Jenkins' poetry in lieu of a speech when accepting his 2008 and 2011 Tonys. The writer-director-performer, who was the first helmsman of the reopened Shakespeare's Globe theater in London, has gone on to star as the mournful Cromwell of BBC Two's acclaimed "Wolf Hall" and recently won a nod from the New York and Boston film critics as Best Supporting Actor for his work as a Russian agent in the movie "Bridge of Spies." Who better to turn frozen, sedentary sport into "Waiting for Godot"?
— CAROLYN CLAY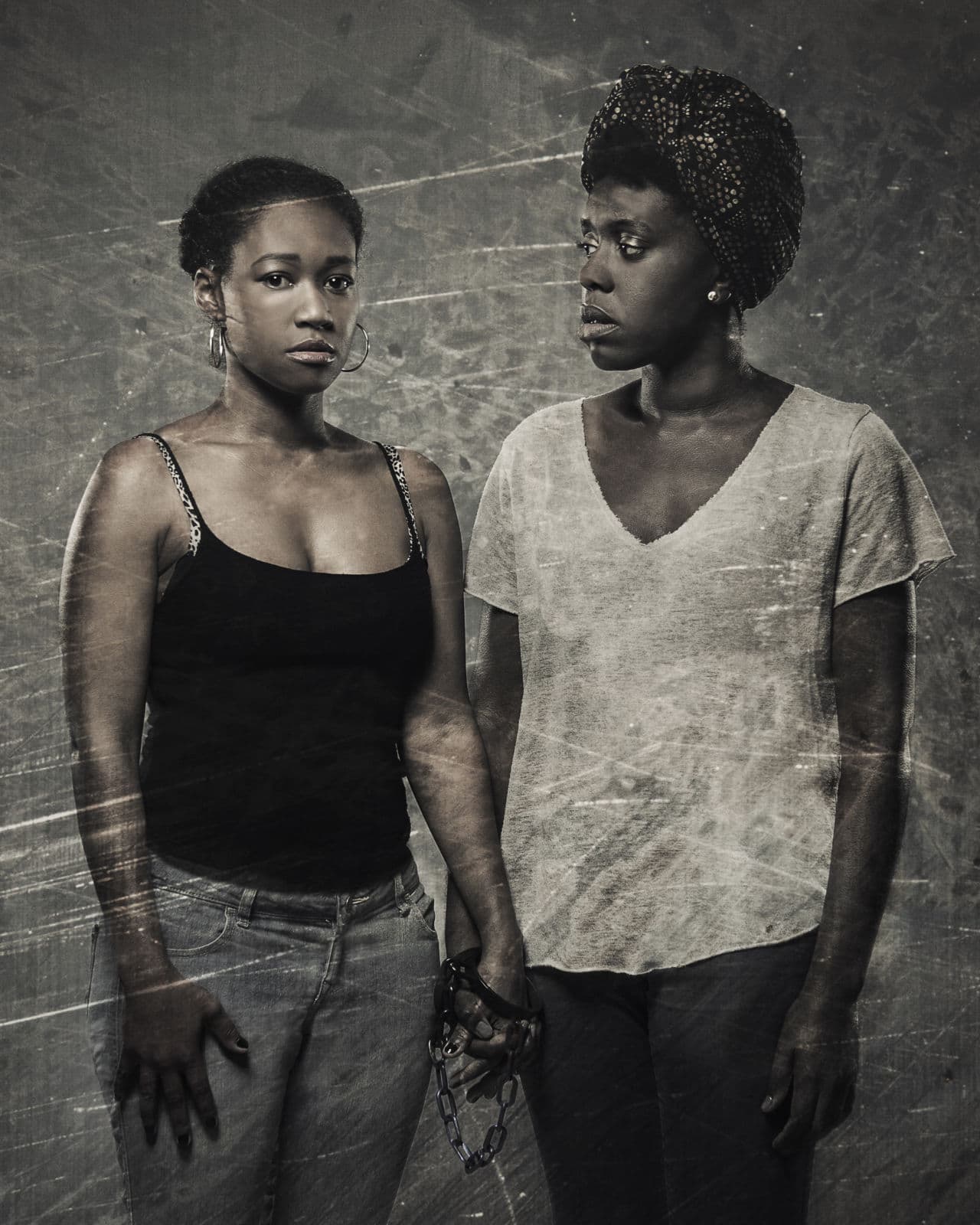 You don't get much hotter than Company One and the price of tickets is more than reasonable. All the big boys and girls in town want to play with them so their next two productions will be coproductions with ArtsEmerson and the American Repertory Theater. Coming up is "An Octoroon" (Jan. 29-Feb. 27) by Branden Jacobs-Jenkins ("Neighbors") — a different spin on life on the plantation than "Gone with the Wind" — at the Paramount Center and "We're Gonna Die" (how's that for a Christmas greeting) by Young Jean Lee at Oberon (April 21-29). It's billed as "a funny, sweet, and darkly weird song cycle."
— ED SIEGEL
This season, I would happily give any music, theater or dance fan tickets to a high-def cinema screening of a choice performance. "The Met: Live in HD" programs have inspired some worthy imitators. In addition to the Met, the Coolidge Corner Theatre in Brookline presents "Opera at the Cinema," with imports from the English National Opera, Italy's La Scala and Austria's Salzburg Festival on select Saturday and Sunday mornings. The theater also offers a monthly "Dance at the Cinema" series featuring work by companies like Bolshoi Ballet and the Ballet Russes at the Paris Opera. The Coolidge was until recently the exclusive Boston-area venue for "National Theatre Live (NT Live)," but those performances regularly sell out. There were, however, "Hamlet" seats to be had in mid-November in the Bright Family Screening Room, a state-of-the-art cinema in the Emerson/Paramount Center on Washington Street that's still something of a well-kept secret. That is where ArtsEmerson presents its "World on Screen," which now includes "NT Live" screenings, imports from the Royal Shakespeare Company and Shakespeare's Globe, and a handful of other stage and music productions.
— MAUREEN DEZELL
---
Wearable Art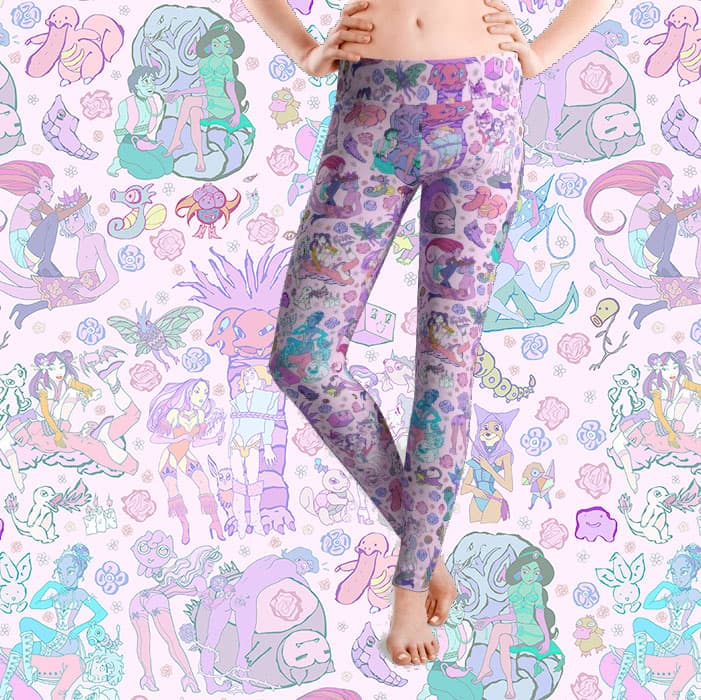 Disney princesses, um, wrestle their Prince Charmings into submission across these feminist "Princess of Punishment" leggings with fabric designed by Braintree artist Jordan Piantedosi. Just the thing to make winter a bit warmer.
— GREG COOK
"After years hand printing my designs in the silkscreen studio I envisioned my dream garment, a bold, neon, metallic, and boldly patterned bodysuit," Providence artist Muffy Brandt writes. "And here it is, a fiercely unique statement piece. Only nine made total." Each one is one of a kind, hand printed and dyed. With glowing Op Art geometric patterns that will burn out your retinas.
— GREG COOK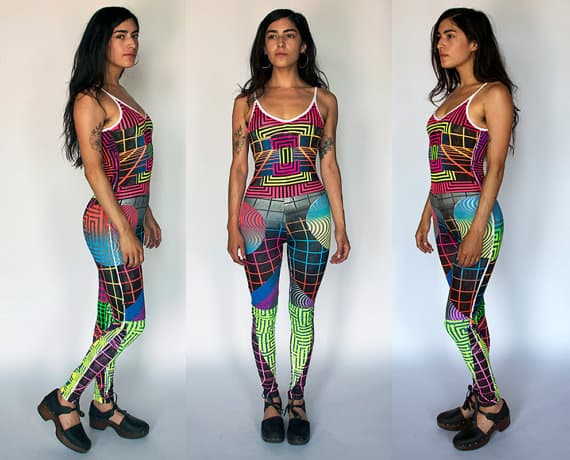 ---
Television/Movies
Between his TV classics "Maverick" and "The Rockford Files," James Garner made what he often called his favorite series: "Nichols." Set in 1914 Arizona, with Garner as a battle-weary Calvary man turned Harley-riding reluctant sheriff, the comedic drama was canceled after its only season in 1971-'72. Yet creator Frank Pierson, a Harvard grad and the Oscar-winning screenwriter of "Dog Day Afternoon," wasn't interested in just another western. "Nichols" made provocative observations about race, women's rights and the often-violent toxicity of manhood. Co-starring Margot Kidder, Neva Patterson and Stuart Margolin (later Angel Martin on "Rockford"), this rarely seen gem, all 24 episodes including one of the most tear-worthy, cheer-worthy finales ever, is now available on DVD.
— RENEE GRAHAM
Documentary filmmaker Ken Burns' award-winning masterpiece has been completely restored and released in high definition on DVD and Blu-ray 25 years after its original PBS broadcast. A landmark moment in TV history when it aired to an audience of 40 million in 1990, the nine-part series defines the most pivotal event in our country's history in extraordinary detail and dimension. Burns and his team also created a new cinematic language for conveying the deeply complex and emotional forces at work, most notably in the evocative use of some 16,000 archival photographs — which you'd swear were moving. The "Ken Burns Effect" is now used by editors the world over to bring still images to life. The 25th Anniversary Collector's Edition is presented on six discs with over two hours of new material including never-before-seen interviews.
— JOYCE KULHAWIK
The doc has the cure for your blues even if "Doc Martin" (Martin Clunes) doesn't have the slightest idea how to cure his own. The Cornwall doctor has the bedside manner with patients of a telephone line and his bedside manner with his significant other, Luisa, isn't much better. But the writers bring this Cornwall village to such vibrant life that you'll make even the Scrooge on your list happy with the "Six Surly Seasons + The Movies" DVD collection. You have to buy the new Season 7 separately.
— ED SIEGEL
For the die-hard Quality Television fan on your holiday shopping list, you can't go wrong with "Mad Men: The Complete Collection," an omnibus Blu-ray (or DVD) box set that includes all 92 episodes of the now-iconic series. Splurge a little for the upgraded enhanced packaging and the recipient will be able to enjoy the show in style with two lowball cocktail glasses and a set of coasters.
— KILIAN MELLOY
Conspiracy theorists will flip out for "The X Files: The Collector's Set"; featuring all 202 episodes of the classic 1990s aliens-and-monsters drama now beautifully remastered for this first-ever Blu-ray release. The new edition arrives just in time for next month's six-episode revival of the cult series.
— KILIAN MELLOY
Fantasy fanboys might prefer the steelbook editions of "Game of Thrones," with Seasons One and Two arriving in new editions that include collectible magnets. (Seasons Three and Four are soon to follow.)
— KILIAN MELLOY
One hesitates to recommend a DVD/Blu-ray package sight unseen, but "The Graduate" has more than earned its classic status. Come February, the Criterion Collection will release a 4K digital restoration of Mike Nichols' 1967 paean to post-college ennui with a new interview with Dustin Hoffman, talking about his first major role as Benjamin Braddock, and new conversation between producer Lawrence Turman and screenwriter Buck Henry. Who can forget Braddock's expressionless "deep-sea" plunge into the shallows of his middle-age lover's backyard pool? What convinced Nichols that such an unconventional leading man could draw a mother (Anne Bancroft) and daughter (Katharine Ross) into a thorny, anti-love triangle? Just as it's hard to fathom the sounds of Simon & Garfunkel without this film, it's hard to fathom that another picture could've set Hoffman on an acting trajectory that included turns as "Tootsie" (1982) and a refusal to ever appear on screen with a gun. Buried somewhere under "The Graduate's" un-feeling is a sensitivity worth yet another close look.
— ERIN TRAHAN
Patricia White's "Women's Cinema, World Cinema: Projecting Contemporary Feminisms" is a great book for moviegoers who would like to discover recent fiction films made by women outside North America. While scholarly, White's approach is accessible and sometimes personal. She suggests that the North American label of "foreign film" has narrowed how American audiences receive and discuss films by India-born Deepa Mehta ("Fire," "Water") and Iran-born Samira Makhmalbaf ("Blackboards"), as just two examples. The book introduces artists like Nadine Labaki, a celebrity in Lebanon but virtually unknown in the United States, who has written, directed and starred in films that challenge the concept of the "chick flick" and borrow from musicals in interesting ways ("Caramel" and "Where Do We Go Now?"). A reader could sample titles and analyses one remarkable filmmaker at a time (I particularly recommend the sections on Argentina-born Lucrecia Martel ("La Ciénaga," "The Holy Girl" and "The Headless Woman"); Korea-born Jeong Jae-eun ("Take Care of My Cat"); and Peru-born Claudia Llosa ("Madeinusa" and "The Milk of Sorrow") or digest the book as a whole. Either way, it will recalibrate common thinking about how women's cinema and world cinema overlap, with reason for pause and celebration.
— ERIN TRAHAN
---
Books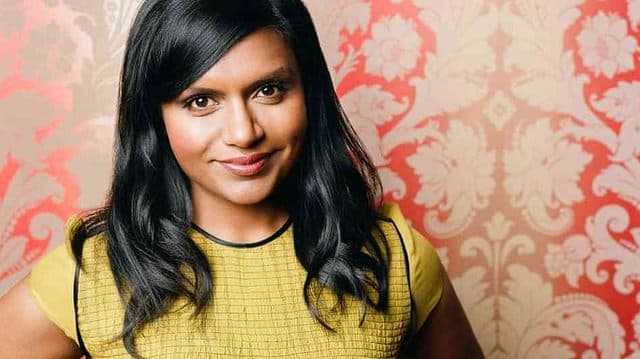 For the feminist and/or aspiring New York Times bestselling minority comedy writer in your life. Kaling, a former writer and executive producer of NBC's "The Office" and the creator and star of Hulu's "The Mindy Project," dishes on her coming-of-age as an uncool, overachieving first generation Indian-American and the by turns bizarre and intoxicating experience of fame. Though she eschews the more confessional tendencies of some of her contemporaries (aka Lena Dunham), Kaling is deliciously forthright and scathingly witty on the topics she does choose to tackle, leaving one with the sense that, should you never manage to befriend her, this book must serve as the next best thing.
— AMELIA MASON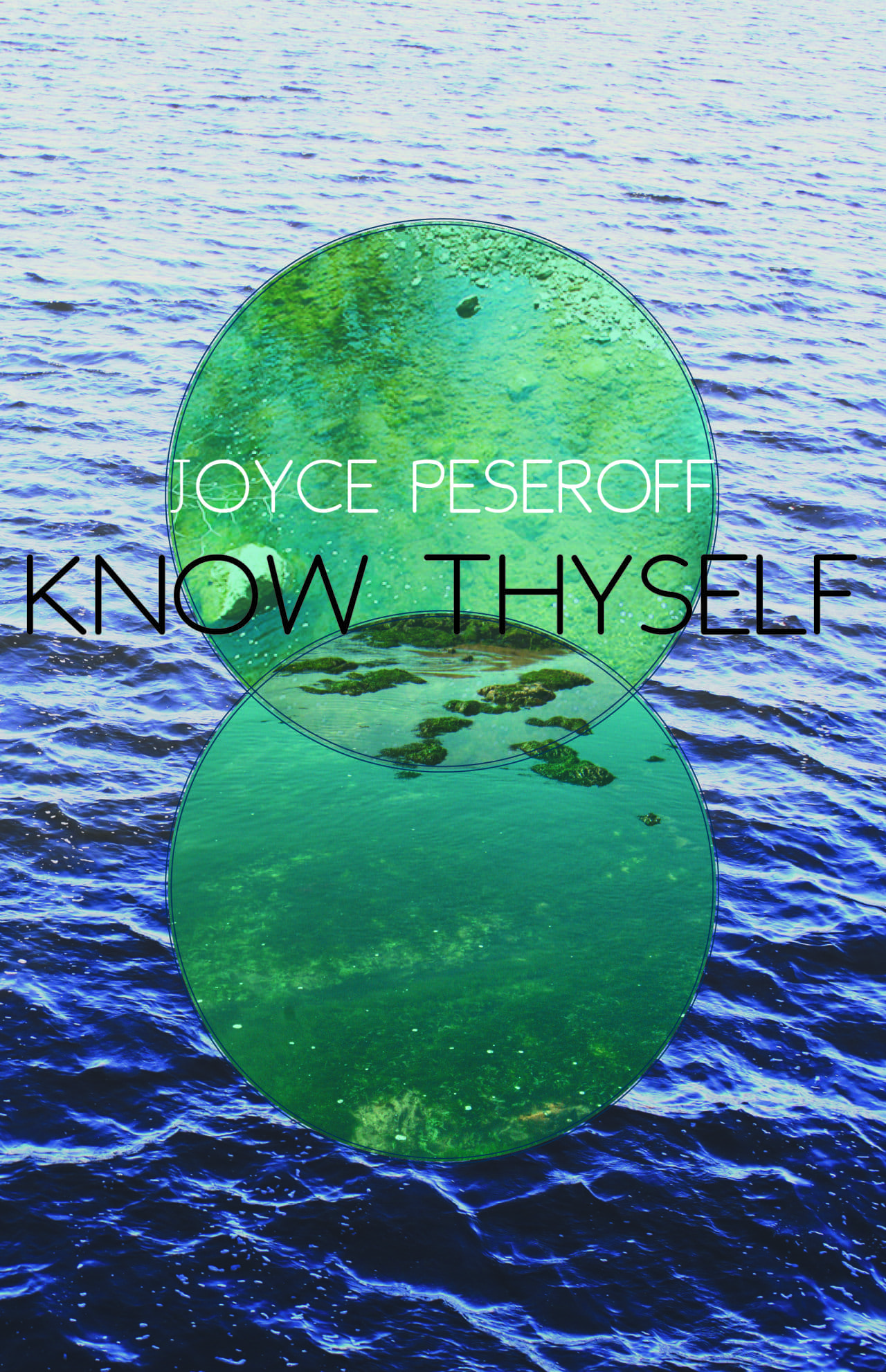 You may have seen a poetry poster on Boston's Red Line with Joyce Peseroff's seductive poem "Your Ad Here," which begins: "Hey, would you consider buying ad space / in this poem?" Peseroff's satirical take on poetic immortality is characteristic of the wry mixture of humor and despair in her engaging new book, "Know Thyself" (Carnegie Mellon) — her linguistically crafty (in every sense of the word) and life-affirming meditations on mortality.
— LLOYD SCHWARTZ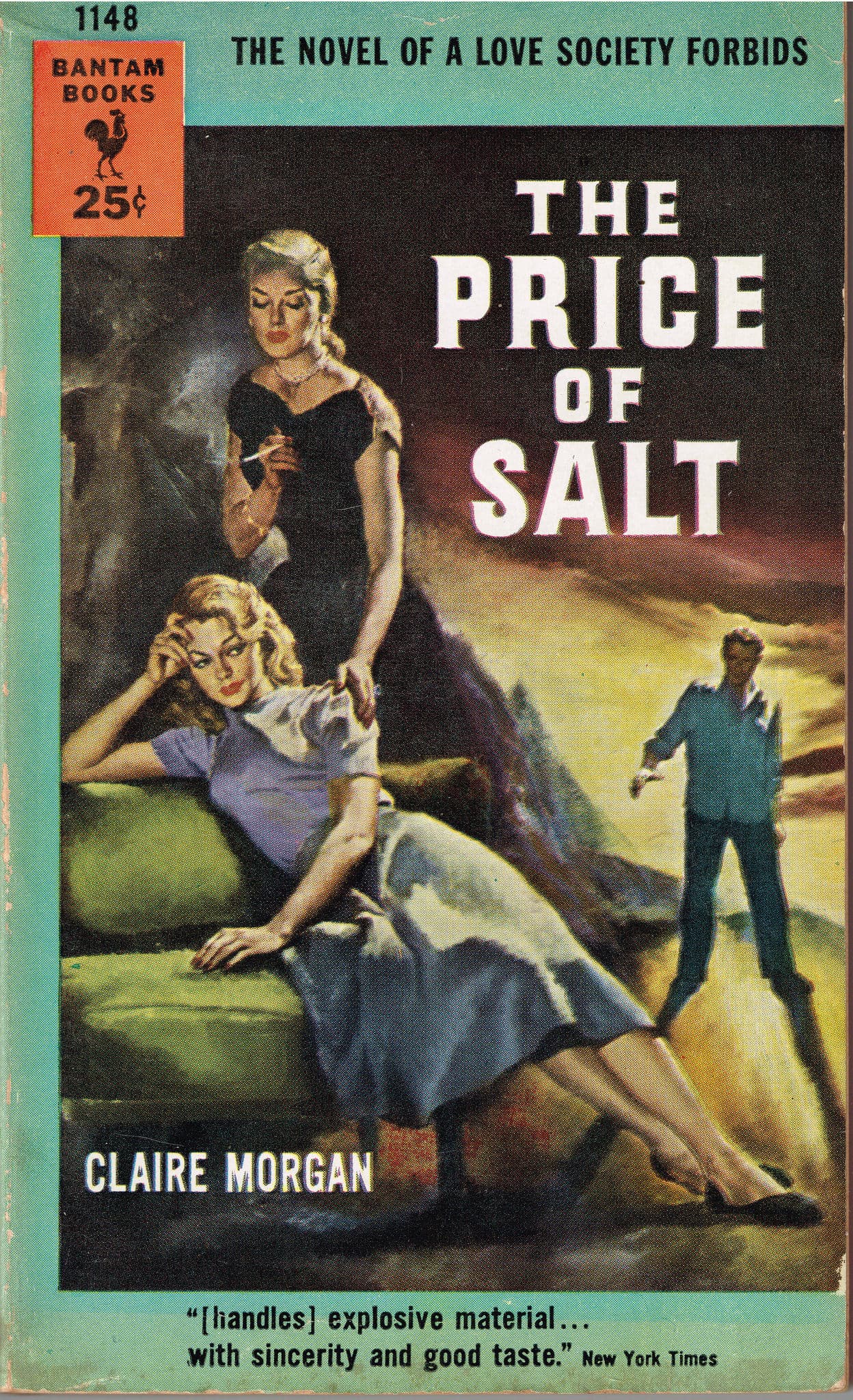 The love didn't dare speak its name and neither did the author. Patricia Highsmith wrote "The Price of Salt" under the name of Claire Morgan. Now it's the movie, "Carol," which was an alternative title of the book. Everybody is speaking Highsmith's name these days and the book is available in a variety of formats. (The cover art, from the 1953 edition, is for the Nook book.) Go for "Selected Novels and Short Stories," which also includes her first book, "Strangers on a Train," and 13 short stories.
— ED SIEGEL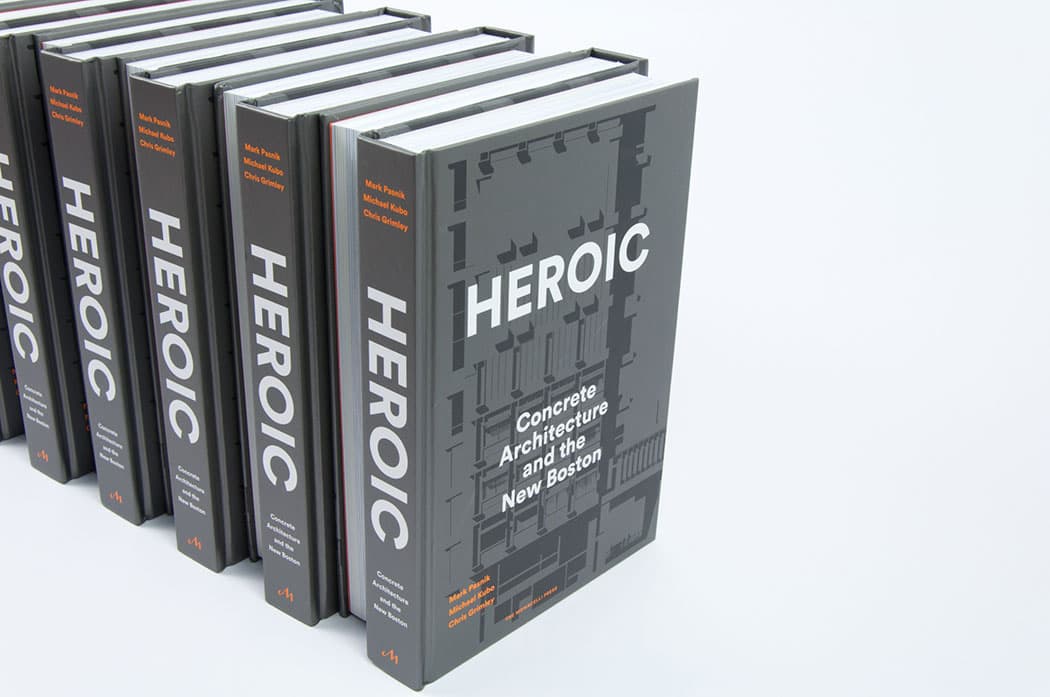 "Heroic: Concrete Architecture and the New Boston" by Bostonians Mark Pasnik, Michael Kubo and Chris Grimley (Monacelli Press) is a big, new, book-length argument that Boston City Hall and other much-unloved monumental concrete buildings erected here in the 1960s and '70s are unfairly maligned. The authors say these so-called "brutalist" structures were actually attempts at a new, utopian civic architecture; the concrete intended to echo the classic brick and stone buildings for which the city is known. But the beautiful book is also a revelatory history, showing how these buildings reflected Boston's recovery from the Great Depression, unhappy experience of urban renewal, and bitter battles over school desegregation.
— GREG COOK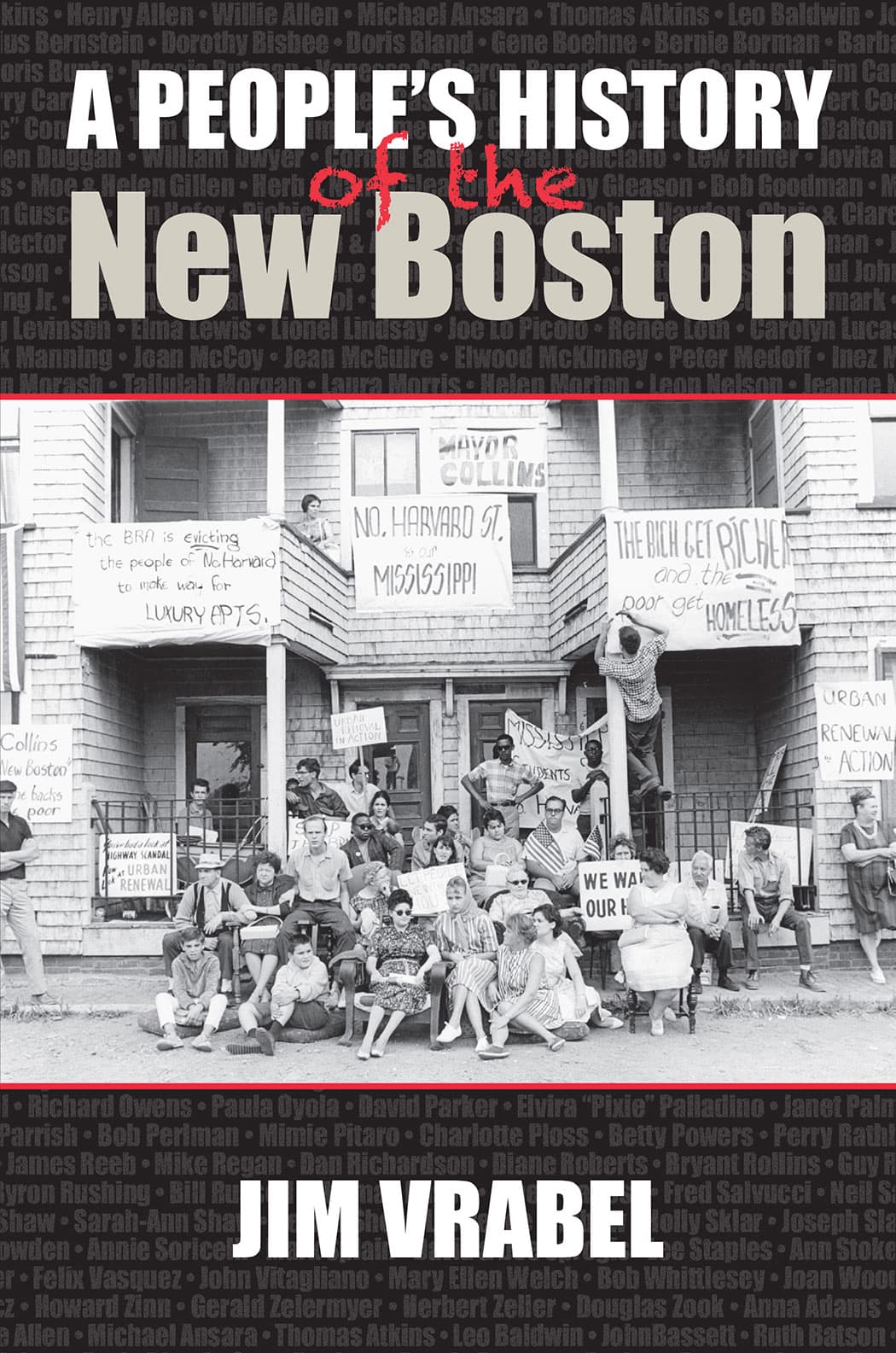 In "A People's History of the New Boston" (University of Massachusetts Press), Boston community activist and historian Jim Vrabel asks what really led to Boston's major turn around after losing a quarter of its tax base by the mid-20th century. Was it all due to the select group of wealthy white guys usually given credit? Vrabel tells the story of 1960 and '70s community activists — many of them women, people of color, and not well-off — who he says are the unsung heroes of the city's revival.
— GREG COOK
For an offbeat stocking-stuffer there's humorist Dan Zevin's very modern "Little Miss" and "Mr. Me Me Me" parody series of Roger Hargreaves iconic children's books. You might remember the bulbous and colorful "Mr. Tickle," "Mr. Bump," "Mr. Happy" and "Little Miss Curious." Now Zevin has birthed "Mr. Selfie," "Little Miss Basic" and "Little Miss Overshare." Watch this video of legendary interviewer Dick Cavett reading Zevin's, "Mr. Humblebrag," and you'll get the picture. The books could be a bit snarky for the holidays — and naughty, too — but they're bound to be fun and entertaining for a certain subset of folks on your list. Oh, and I will say they are NOT for children.
— ANDREA SHEA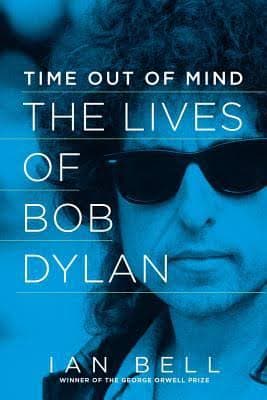 This second part of Ian Bell's expansive but highly readable biography of The Bard of Hibbing arrives in paperback this month. (Like the opening salvo, "Once Upon A Time," it runs well over 500 pages.) It's expansive, yes, but not exhaustive — what Bell brings to the cottage industry of Dylan scholarship is a wide-ranging literacy with the artist's influences and surrounding cultural context. This isn't a bio for the beginner; Bell figures you already know the basics, and is more prone to discourses on, say, the folk-song antecedents of some favorite Dylan melodies and lyrics than to a tick-tock chronology of the artist's every move. It helps to read with skepticism — Bell is gleefully heretical (or is it contrarian?), confidently asserting that "Self Portrait" is better than you thought it was and "Blowin' In The Wind" is worse. But when not weirdly settling scores with Pete Seeger, Allen Ginsberg and rock journalism writ large — his list of cranky hobby-horses goes on — Bell is a great pleasure to read, and his close look at Dylan's late Renaissance is particularly appreciated.
— JEREMY D. GOODWIN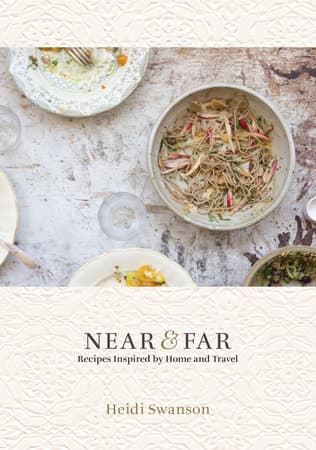 This beautifully photographed vegetarian cookbook is fully stocked with easy-to-follow procedures, a conversational back story on each offering, and customized pantry-ingredient lists ("My Italian Pantry," "My French Pantry"). The recipes, like Miso Oat Porridge, Brown Butter Tortellini and Red Lentil Hummus, are inspired by food that Swanson, a photographer, award-winning cookbook author and blogger, has encountered in far-flung travels and in her home area of San Francisco. "Near and Far" would fit comfortably on the culinary shelf of a beginner or an advanced cook.
— CAROL IACIOFANO
---
Music:
Classical
I've been waiting for decades for these marvelous Haydn Society recordings from the 1950s to be released on CD. Conductor/violinist Alexander Schneider, a member of the Budapest Quartet, organized this stellar group, and although they never quite completed all the Haydn Quartets, they managed 15 CDs worth. Just as Haydn invented the modern symphony, he also really invented the string quartet. Elegant, tuneful, moving, witty, endlessly inspired, these are some of the most appealing works of chamber music ever composed. And they have never found more winning performers. I love this set.
— LLOYD SCHWARTZ
Tickets to a local regional symphony concert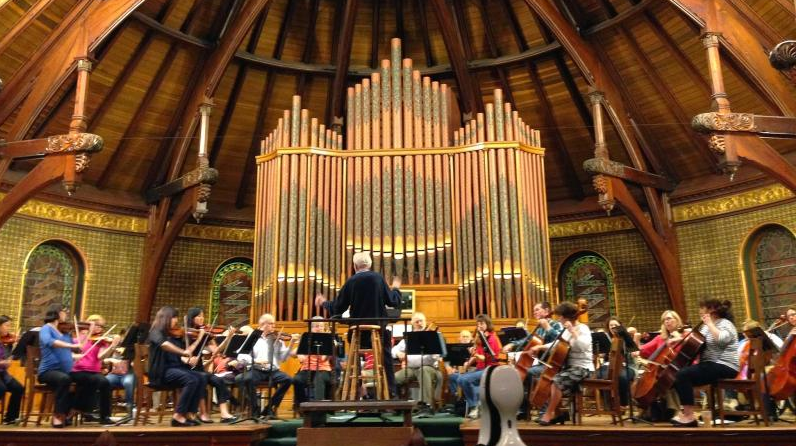 Listen local. Most towns have a regional symphony orchestra, and if not, they're next to one that does. You've likely never heard of it. Try Googling your town+philharmonic, or symphony. Then take someone to a concert. It's probably in the high school, or in some church. It'll be cheap — just skip the next couple mochaccinos and you can afford it.
What you'll see (and hear) will be your neighbors, who love to make music and do it for free. Or for such a small stipend it's laughable. There are always a couple of ringers there too, to help things along. And if your finely honed ears notice the playing is not up to Symphony Hall elegance, then you can re-appreciate just how hard it is to play Beethoven, or a Brahms symphony, or Mozart. Live in Medford? You've got a symphony. Concord? Yep. Newton? Quincy? Cape Ann? New Bedford? Braintree? Salem? They'll be glad to see you.
— KEITH POWERS
Rock
It's been a big year for Alabama Shakes, whose gritty, deliriously catchy soul-rock helped launch their sophomore album "Sound & Color" to No. 1 on the "Billboard 200." Lead singer Brittany Howard is the frontwoman of your dreams: passionate, virtuosic, powerful. Critically anointed and classic-rock-indebted, "Sound & Color" is an ideal gift for almost any music fan.
— AMELIA MASON
Bob Dylan produced three of the great rock albums of all time in 1965 and 1966 and had enough left over ("Positively Fourth Street," "Farewell Angelina") for a fourth. It's tempting to think this white-hot genius came out of him in a gush, as if he were channeling something divine. The new six-CD set, Volume XII in the bootleg series, shows Dylan as much craftsman as artist, reworking rhythms and lyrics until they're just right. An entire CD is devoted to the "Like a Rolling Stone" session and you can feel the thrill in the studio as the original waltz turns into a rocking wail. Also available in two-CD and, hold onto your wallets, 19-CD formats. Go with the six.
— ED SIEGEL
Pushing 30 when he recorded his fifth album, Bruce Springsteen sought to correct the criticism that his records were more uptight and less exciting than his epic live performances. He also had a lot on his mind about settling down and facing adulthood. So much, in fact, that he submitted an LP called "The Ties That Bind" to Columbia Records and then abruptly took it back, eventually spending another 18 months in the studio before finally emerging with "The River." The four-CD and three-DVD box set at long last wrangles all that material, including a full disc of outtakes plus the record that was never meant to be. There's also an hour-long documentary (which aired on HBO last month) and two-and-half hours of never-before-seen video from a legendary 1980 Tempe, Arizona concert Springsteen and the E Street Band played the night after Ronald Reagan was elected. You can probably imagine the Boss-man's mood on that particular evening.
— SEAN BURNS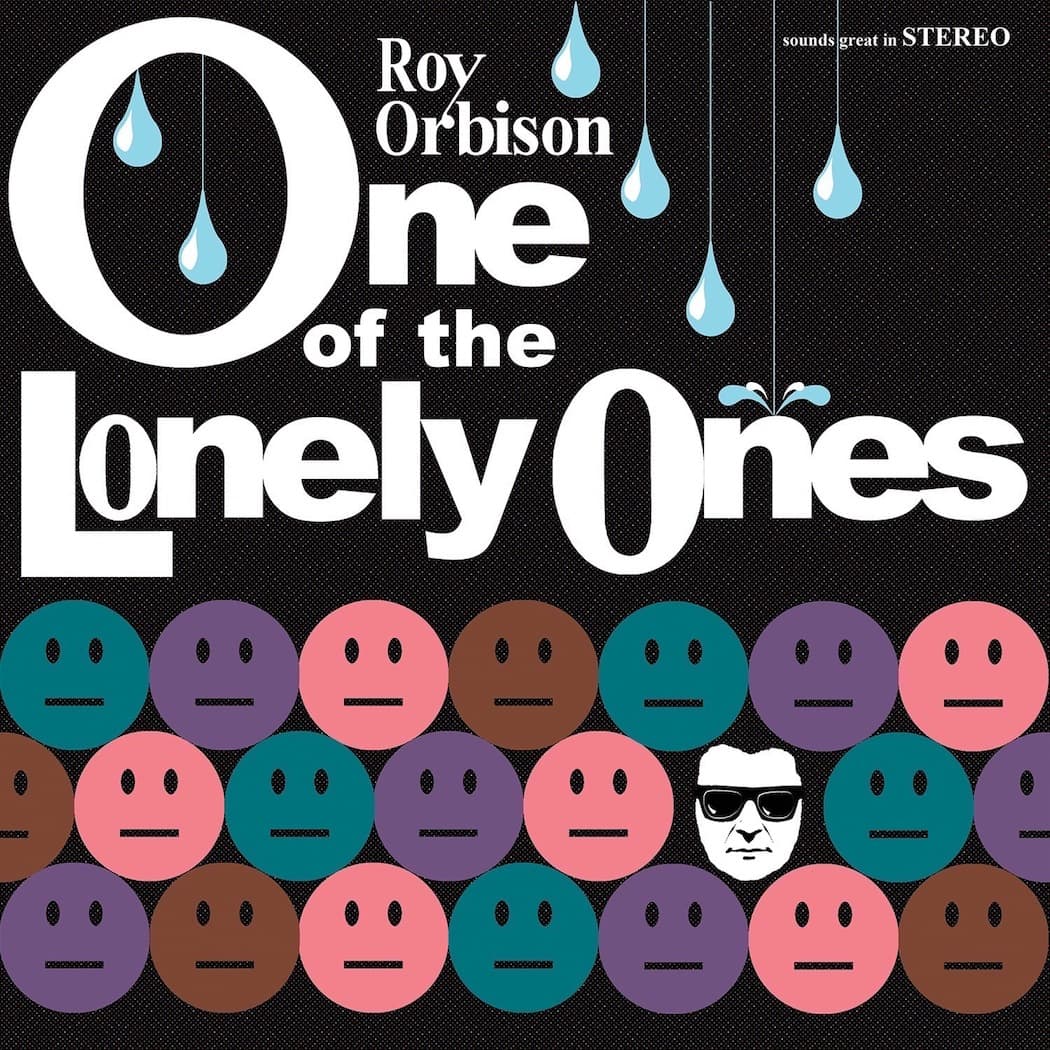 It's the ultimate Big O: Every song Roy Orbison recorded for MGM from 1965 to 1973. Which is to say "The MGM Years" box contains all 11 studio albums, the soundtrack to "The Fasted Guitar Alive" (written by Orbison and Billy Dees for the musical Western in which Orbison starred) and a collection of B-sides. If you want something "new" — unheard — there's a separate 12-track album Orbison recorded in 1969, discovered by Orbison's two surviving sons called "One of the Lonely Ones."
— JIM SULLIVAN
Quick, name your favorite indie-rock harpist. It's a small (though growing) list, so chances are that if a name comes to mind, it's Joanna Newsom's. Her intricately woven sound, densely literate lyrics and pretty but idiosyncratic vocal style have earned her a dedicated following. Four years after releasing a triple-album, she emerged with a new collection of deeply immersive songs. "Divers" includes the lead single "Sapokanikan" — named for a Native American place-name for part of lower Manhattan, it presents an alternate history of the city — and little, self-contained masterpieces like "Goose Eggs." which features a bed of keyboards, including some just-right harpsichord. Newsom recently called Spotify a "villainous cabal," so you need to head out and buy this one. The gorgeous CD booklet includes much-needed transcriptions of the lyrics and eerily affecting photography by Annabel Mehran, so the physical object itself makes a nifty gift.
— JEREMY D. GOODWIN
Two years ago, Nick Lowe surprised his fans by putting out an album of holiday songs called "Quality Street: A Seasonal Selection for all the Family." The title may suggest the British tunesmith had his tongue firmly in cheek, but the music belied the smirk. In short, Lowe's holiday album was better than a double eggnog in front of a roaring fire. Now comes a new live album, "The Quality Holiday Review," recorded last year in Boston with Los Straitjackets, that features a mix of those holiday tunes and selections from Lowe's deep and mighty impressive back catalog. Issued to mark Record Store Day on Nov. 27, the new recording is a vinyl-only release and well worth dusting off the ol' Victrola for. If everyone on your list has gone completely digital, get them "Quality Street," which remains a great holiday album for people who hate holiday albums.
— JOHN WINTERS
Jazz
Cassandra Wilson pays tribute to Billie Holiday in the intriguing CD/LP, "Coming Forth by Day," substituting a deep, light whisper for Holiday's gravelly edge. Indie rock producer Nick Launay adds the occasional loop machine, electronic effects, lots of guitar and noticeable reverb, but this is very much true to the talents of Cassandra Wilson and the spirit of Billie Holiday.
— CLAIRE DICKSON
Having struck gold with Bob Dylan's Bootleg Series, Sony has turned its attention to other artists. Davis was rougher-edged in person than on record, Davis performs on this four-CD set with most of his great sidemen over his career, from Gerry Mulligan and John Coltrane to Keith Jarrett and Mtume. The energy level is spectacular.
— ED SIEGEL
---
Art
"Hokusai," published by Museum of Fine Arts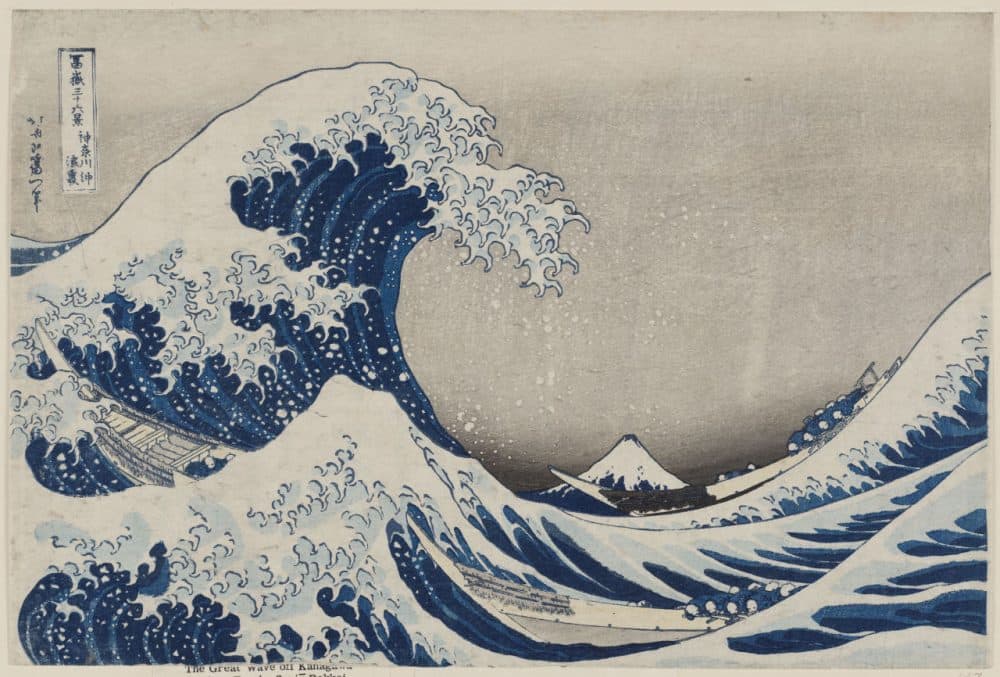 The book is about 19th century Japanese woodblock print artist Katsushika Hokusai (1760-1849). He's the man behind one extremely famous image of a towering, deep-blue ocean crest. It curls across the catalog's book jacket, reaching out to crush a fleet of tiny fisherman rowing desperately to escape its deadly, whirling wrath. I think it's safe to say we've all seen Hokusai's iconic "Great Wave" in one iteration or another. It's been copied, co-opted and parodied for decades. It's even an emoji on some of our smart phones! But the catalog, written by MFA curator of Japanese prints Sarah Thompson, shows us how the clever, skilled and often wry Hokusai was way more than a one-hit-wonder. The vibrant book tells a fully-fleshed out back story behind the 1800s artist who channeled the pop culture of his time. Hokusai conjured stunningly colorful, dramatic and nuanced works inspired by Japanese theater, fashion, creepy ghosts and the pursuit of sensual pleasure. Perfect for the holidays!
— ANDREA SHEA
The Institute of Contemporary Art's weighty, jam-packed tome about Black Mountain College titled,"Leap Before You Look." It's mind-blowing to consider the long list of experimental, avant-garde luminaries who spent time at the influential school between 1933 — the year Black Mountain opened — and its closing in 1957. The genre-bending creatives and academics include composer John Cage, choreographer Merce Cunningham, painter Cy Twonbly, poets Robert Creely and Charles Olson, and inventor Buckminster Fuller. The list goes on. And on. And on. Curator Helen Molesworth authored the catalog.
— ANDREA SHEA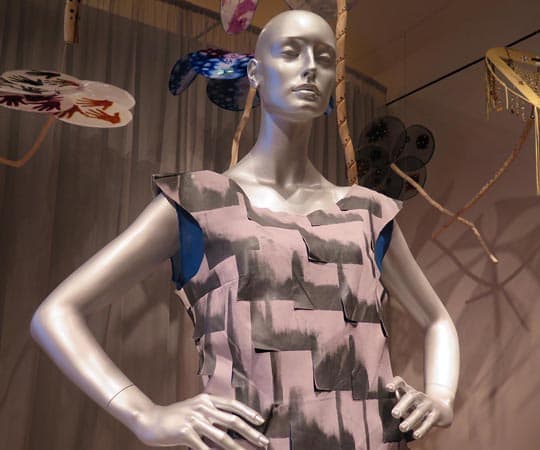 For the fashionistas in your life, the Peabody Essex Museum's luscious catalog, "Native Fashion Now" offers an in-depth exploration of contemporary design by more than 70 indigenous American artists. It includes work by groundbreaker Patricia Michaels, the first Native American to compete in the popular reality TV show, "Project Runway." The photos and text illustrate the deeply spiritual, ancestral influences that drive a creative community long overlooked for its impact on mainstream attire. For indigenous designers, tribal symbols, imagery and materials go much deeper than the current mass marketplace. Every piece of clothing on the catalog's pages — from 1950s tea-length dresses by Cherokee pioneer Lloyd Kiva New to political T-shirts by Navajo designer Jared Yazzie — adds to a fascinating story that raises issues about cultural connection and cultural borrowing. The photography and curator Karen Kramer's research and tight, engaging writing will change the way you look at headdresses, feathers and buckskin.
— ANDREA SHEA
Boston was introduced to JR this September, the French artist responsible for the figure on the former Hancock building. The photographer/street artist came into the international eye when he was awarded the TED prize for his project, Inside Out. (The global participatory art project, based on his large street photo pastings, aims to give everyone the chance to share their portrait and "standup for what you care about." His photo booth came to Dudley Square and Back Bay in October.) The book takes a look at his beautiful yet challenging work — which includes a project displaying portraits of Israelis and Palestinians side-by-side in various Israeli and Palestinian cities and a collaboration with the New York Ballet. The title is a reference to a question he addressed in a 2011 TED talk: "Art is not supposed to change the world, to change practical things, but to change perceptions." A great gift for the artist, or activist, in your life.
— AMY GOREL
---
Dance
Events of this past year make Misty Copeland a perfect subject for a dance gift. There are two books and an excellent documentary focusing on the first black woman to become a principal dancer in the great American Ballet Theatre. 2015's racial and ethnic tragedies make Copeland's story a counterbalance, a unique light, in what often seems to be an increasingly bleak world. "Life in Motion: An Unlikely Ballerina" is the 2014 best-selling memoir that tells Copeland's life story. Identified as a prodigy by a dance teacher at a Boys & Girls Club, Copeland was eventually able to spring out of poverty and into a life she loves. She's a star who made history, and "Firebird" is a character she portrays onstage as well as the title of Copeland's childrens' book. The new documentary, "A Ballerina's Tale," features vivid images of the young Copeland in class and on stage. It chronicles her life and accomplishments, and reveals the community of accomplished black women who helped keep Copeland strong and steady as she grew up and developed her enormous talent.
— SHARON BASCO
A Ballerina Project subscription or a limited-edition print by New York City-based photographer Dane Shitagi. Shitagi captures the beauty and free-spirited nature of both photography and ballet. His photographs portray dancers from professional companies around the world in everyday environments, and the result is mesmerizing. An elegant addition to any home! Also, as an update to last year's gift choice, (Dancers Among Us 2015 calendar), keep an eye out for new photographs in Jordan Matter's latest dance series Tiny Dancers Among Us!
— LAWRENCE ELIZABETH KNOX