11 TV Shows That Had Us Lusting For The Next Episode
How do you watch TV? On Demand? Streaming? Bingeing? DVR? Big screen? Tablet? Phone? Have you cut the cord completely? The options keep multiplying so fast that half the time you don't know where to look. Or how much to spend. You go to a dinner party and everyone is talking about "Borgen."
"Borgen"? What the hell is that. Oh, a series about Danish politics. How do you see it? You have to subscribe to Netflix or buy it online. Another set of friends are over the moon about "Transparent." A subscription to Amazon Prime. "Homeland" on Showtime? "The Leftovers" or "Game of Thrones" on HBO?
The grand total could be $300 a month, not counting movie purchases.
Ka-ching.
And how do you even begin to measure the great and the good? (Measuring the bad and the ugly is as easy as ever.) When I was a kid, I'd count the days to the next "Maverick" or "Zorro." With a lot of TV you don't have to count the days anymore, but the giddy-meter is still as good a way as any to measure one's excitement about a show. Here are the shows that had us lusting the most for the next episode.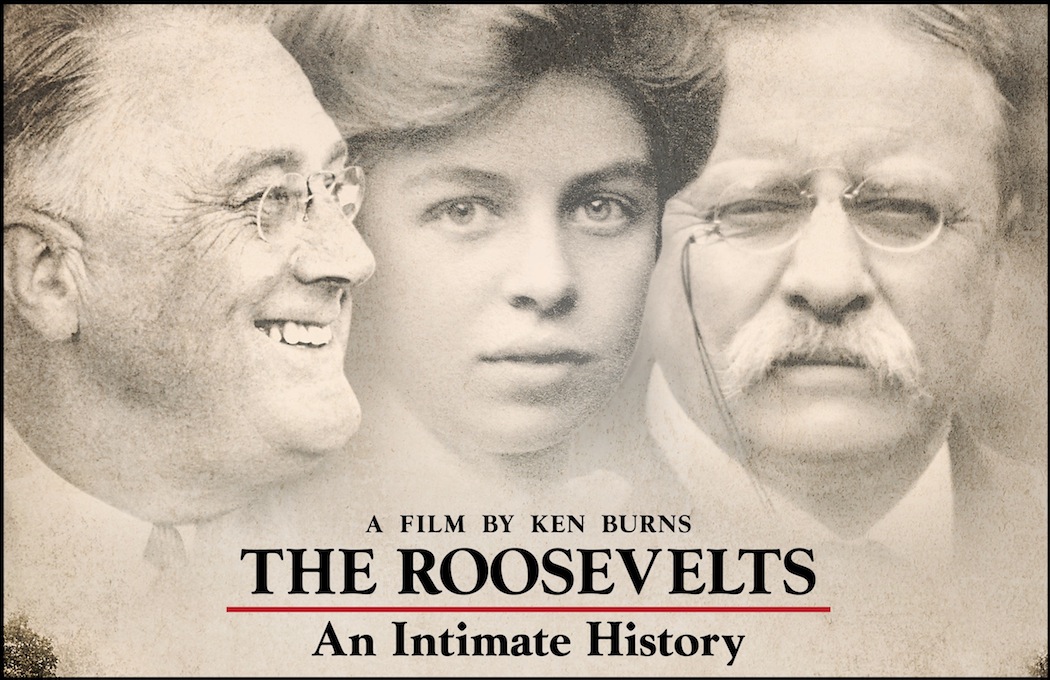 1. The Roosevelts, PBS. With all the changes listed above, it came as a relief that the best series on TV came from PBS, the most preservational broadcaster on the planet. I have to admit I don't watch as much public television as I used to, what with all the great dramatic series available these days, but Ken Burns' "The Roosevelts" was a reminder that no one charts American history better than PBS, whether it's "American Experience," "American Masters" or "Frontline."
And no one on television charts it better than Burns. His work is every bit as riveting today as it was when "The Civil War" aired 25 years ago. And when he has documentary footage, as he did here in tracing the story of America's great political family, he's even better. Theodore, Franklin and Eleanor weren't everyone's cup of tea, but Burns brought them into such sharp focus that it made today's shrill media coverage of politics seem all the more moronic.
2. Fargo, FX. What seemed like it was going to be a ripoff of the Coen Brothers' iconic movie turned out to be an improvement over the Coens' overrated glibness. Billy Bob Thornton gave the performance of the year as a frighteningly charismatic psychopath while Martin Freeman and Allison Tolman were almost as memorable. Smartly conceived by Noah Hawley, it was also one of the most cinematically accomplished shows on television.
3. "Homeland," Showtime. The series has always been a combination of "24" and John le Carre. This year was mostly a "24" thrill ride until the final episode landed squarely in le Carre land, even quoting a line from George Smiley. Whichever end of the spectrum "Homeland" favored, it was seat of the pants TV. F. Murray Abraham adds another dimension to a show that already has plenty of dimensions.
4. Netflix didn't put "Borgen" on its instant streaming subscription so you'll have to subscribe to the DVD service or buy episodes online to get this show. "Borgen" is "The West Wing" of Danish television and why, you might ask, is the "West Wing" of Danish TV so compelling? It substitutes Aaron Sorkin's insufferable self-righteousness from "WW" and "The Newsroom" with Adam Price's harder-headed resolve to explore the way politics does work, and should work. Nor does it stoop to the stupid melodrama of Netflix's "House of Cards." All of which makes the characters more compelling. Sidse Babett Knudsen, who plays the prime minister, and Birgitte Hjort Sørensen aren't exactly household words in America. But watch an episode or two and their characters will be regular guests in your household.
5. "Transparent," Amazon Prime. Move over, "Modern Family," this more serious comedy from Amazon Prime makes you all look like Ozzie and Harriet and David and Ricky. "Transparent" not only raises the stakes, with Jeffrey Tambor as transcendent as he is transgendered, but it also fearlessly plays with notions of sexual identity. Creator Jill Soloway's father came out as transgendered in his 70s, which is perhaps why this is the most deeply humanistic show on TV. There are very few cheap laughs — well, OK, the Christian grandson — but you'll have to go to the end of these 10 episodes, which I inhaled, to get there. Worth the subscription to Amazon Prime.
6. The World Cup, ESPN and ABC. ESPN did a superb job with the World Cup, making legions of Americans finally see what the big deal with soccer is. It helped to have a plucky US team, a stellar camera feed, and a growing sense of global camaraderie (even with a cannibalistic player). It also didn't hurt to have Adriana Lima as something of the spokesmodel.
7. "Elementary," CBS. Score one, and yes only one, for the commercial networks. With one moronic "NCIS" after "CSI" after "Law & Order," there is hope for the human race on network television drama after all. This updating of the Sherlock Holmes characters isn't as jaw-dropping as "Sherlock" on "Masterpiece," but it's very good nevertheless because of Johnny Lee Miller's nifty neuroticism and the wry writing. One episode, "Bella," tied Holmes's dead-eyed logic to artificial intelligence, though Holmes ultimately couldn't put the killer in jail because he is "not the automaton you pretend to be."
8. "Louie, FX." Is "Louie" even a comedy anymore? Louis CK keeps going to darker, more Kafkaesque places and his pursuit of the opposite sex elicits more cringes than yuks. But if Jeffrey Tambor's Maura on "Transparent" is the most humanistic character on TV then Louis' Louie is the most human. He at least wants to do the right thing even as the definition of the right thing keeps eluding him. Funny or not, it's compelling.
9. "Mad Men," AMC. The moon landing hovered over this year's half-season like the last best hope for Don Draper and friends to find meaning in the changing tides of the '60s. If much of what went on seemed like prelude for the upcoming final curtain, the storylines were as smart as ever. And who can forget Bert Cooper/Robert Morse's "The moon belongs to everyone … the best things in life are free."
10. "Justified," FX. Like "Mad Men," this beautifully-written series (better than the Elmore Leonard original) seemed like it was slowing down in order to gain momentum for the final push in 2015. The problems between Boyd and Ava were drawn out and tiresome. I'd rather see them and Raylan all ride off into the sunset than have the producers aim for a grand summing up, but I don't think I'm going to get my wish. But I am going to miss Timothy Olyphant's Raylan Givens and Walton Goggins' Boyd Crowder. Their acting and Graham Yost's writing is as good as it gets.
11. "The Musketeers," BBC America. Whenever creative types turn their attention to the likes of Robin Hood, Zorro or the Three Musketeers, it's always a little too jokey and self-satisfied on the one hand or ultraviolent on the other. BBC America got the new series based on Dumas' characters just right. The excellent cast took their swashbuckling seriously, which made "The Musketeers" all the more enjoyable.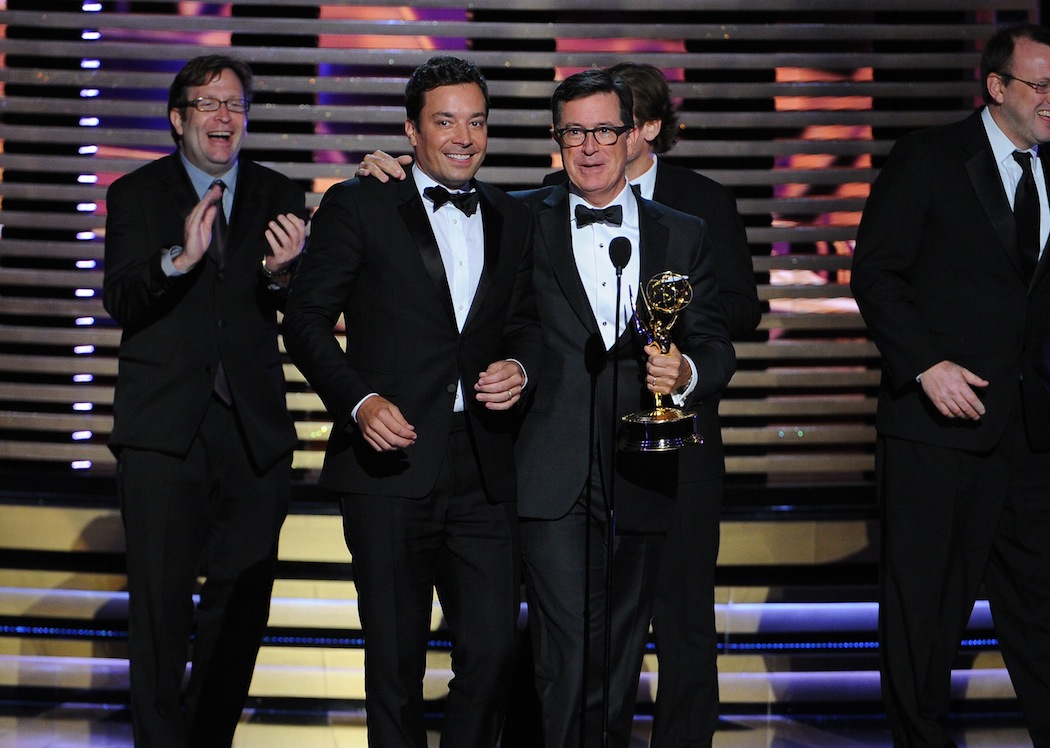 And a salute to the comedians: Through all the grim times this year they kept us laughing when we weren't cursing. Thank you, Stephen Colbert, Jon Stewart, John Oliver, Bill Maher, David Letterman, Jimmy Kimmel, Jimmy Fallon.
More
More ARTery Top Choices